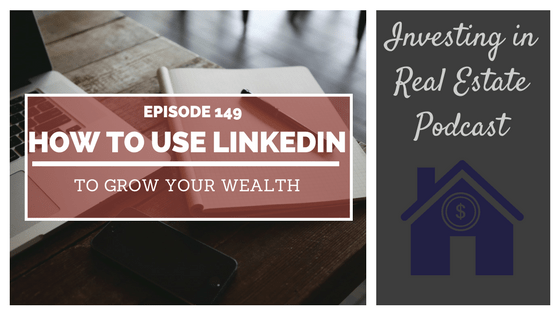 EP149: How to Use LinkedIn to Grow Your Wealth – Interview with Donna Serdula
Book a call with our team: https://go.oncehub.com/morrisinvest/?utm_source=MIblog&utm_medium=MIBlog&utm_campaign=MIblog&Source=MIblog

This episode is sponsored by Casper, an obsessively engineered mattress at a shockingly low price. Visit casper.com/iire and use coupon code IIRE at checkout for $50 off your mattress!
Making connections can be an integral piece of growing your real estate portfolio. Whether you're looking for fellow investors or private money lenders, growing your network via LinkedIn can create amazing opportunities. But in order to do so, you must know how to properly optimize your LinkedIn profile.
On today's show, I'm interviewing Donna Serdula, an expert in LinkedIn profile optimization! Donna is here to share the power of LinkedIn, and how to properly optimize your portfolio in order to engage with your target audience. Donna is also critiquing my LinkedIn profile and sharing what I should do differently. Don't miss episode 149 of Investing in Real Estate!
More About This Show
When Donna Serdula first started using LinkedIn, she thought of it as a digital resume. She simply uploaded her experience into the platform, and ultimately was unable to reap the full benefits of LinkedIn. But things changed a few years later when she began making cold calls.
Donna realized that her prospects were Googling her, and finding her old out-of-date resume on LinkedIn. In that moment, she had an epiphany—using LinkedIn is a way to present yourself. It's not just an online resume; it's a way to brand yourself, and to shape how others perceive you.
Donna decided to change her LinkedIn profile to better reflect who she was, what she did, and what her target audience needed to know. Doing this immediately led to success. She found that her prospects were engaging with her sooner, they trusted her, and they wanted to work with her.
This realization prompted her to begin her own business. In 2009, she began her company LinkedIn Makeover. Donna and her team help thousands of LinkedIn users strategically write their profile in order to engage with their audience and grow their brand.
On today's show, Donna is sharing some of her tried and true LinkedIn secrets! She'll elaborate on what you need to do to engage with your audience, including what tone to use, how to select a photo, and more! Donna has so much knowledge on this topic—you won't want to miss episode 149! 
If you're ready to begin building a passive income through rental real estate, book a FREE call with our team today. We're ready to talk about your goals and want to help you learn more about earning legacy wealth for you and your family. 
On this episode you'll learn:
Should you write your LinkedIn profile in first or third person?
What are the three things you should do to make the most out of LinkedIn?
What is the importance of the first two lines in your LinkedIn summary?
What is Donna's foolproof secret for curating recommendations?
And much more! 
Episode Resources
Casper
LinkedIn Makeover
LinkedIn Profile Optimization for Dummies by Donna Serdula
Subscribe to Investing in Real Estate on iTunes
Find Your Financial Freedom Number
Subscribe to the Morris Invest YouTube channel
Like Morris Invest on Facebook
Contact Donna Serdula
Website
Twitter
LinkedIn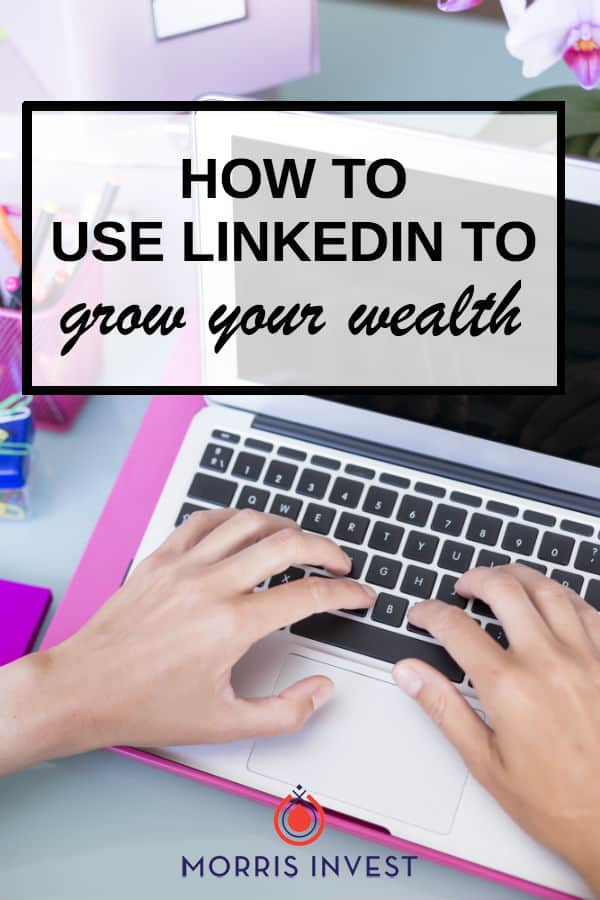 Ready To Build Passive Income Through Rental Real Estate?
Ready to talk about your goals? We're here to show you the tools and teach you the process to begin earning legacy wealth for you and your family.