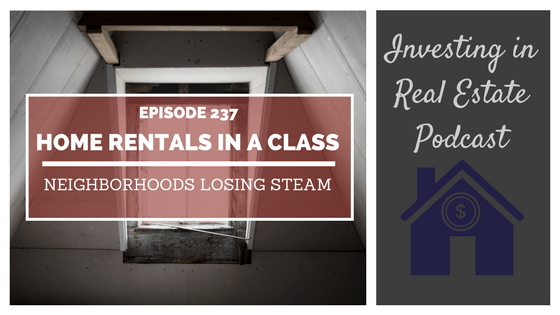 EP237: Home Rentals in A Class Neighborhoods Losing Steam.
Book a call with our team: https://go.oncehub.com/morrisinvest
A recent news article suggested that rising homeownership rates, particularly among Millennials, are placing strain on the future of the rental market. As always, I wanted to take the opportunity to evaluate this article through the lens of a C class real estate investor.
On today's show, I'll talk about what this economic shift means for rental real estate investors. I'll discuss the differences in neighborhood classifications, job contraction, and the continuous demand in C class neighborhoods. Don't miss episode 237 of Investing in Real Estate!
More About This Show
Most news stories about the economy and housing market are aimed at homebuyers. But if you take the time to think about what these articles mean as a real estate investor, you'll often find a different takeaway.
In the Wall Street Journal article titled Home Rentals Lose Some Mojo, the author explains that because more and more Millennials are choosing to purchase their first home, demand for high priced rentals in big cities is beginning to decline. Upon first glance, you might think that this is bad news.
But to me, this article simply ensures that my real estate strategy is sound. In fact, this is exactly why I don't recommend investing in A class neighborhoods. An A class neighborhood is the first place where tenants lose their jobs in a down economy. Every shift in the economy is felt in these neighborhoods. Not to mention, an investor who owns A class properties will have more expenses.
However, in C class neighborhoods, the demand for rentals (and job expansion) is ever present. C class neighborhoods are full of hardworking, blue-collar Americans who hold steady employment.
On today's show, I'll dive deeper into the topic of dwindling rental rates in A class neighborhoods. I'll give the exact statistics, and discuss what's happening with construction. I'll also share my experience renting one of these luxury apartments. To hear about the future of the real estate market, join me on this episode of Investing in Real Estate!
If you're ready to begin building a passive income through rental real estate, book a FREE call with our team today. We're ready to talk about your goals and want to help you learn more about earning legacy wealth for you and your family. 
On this episode you'll learn:
What industries are slowing down on hiring?
How long can it take to obtain permits to build a large-scale apartment building?
Exactly how much has homeownership increased?
Why would an A class property have more expenses than a C class property?
And much more!
Episode Resources
Home Rentals Lose Some Mojo on Wall Street Journal
Subscribe to Investing in Real Estate on iTunes
Find Your Financial Freedom Number
Subscribe to the Morris Invest YouTube channel
Like Morris Invest on Facebook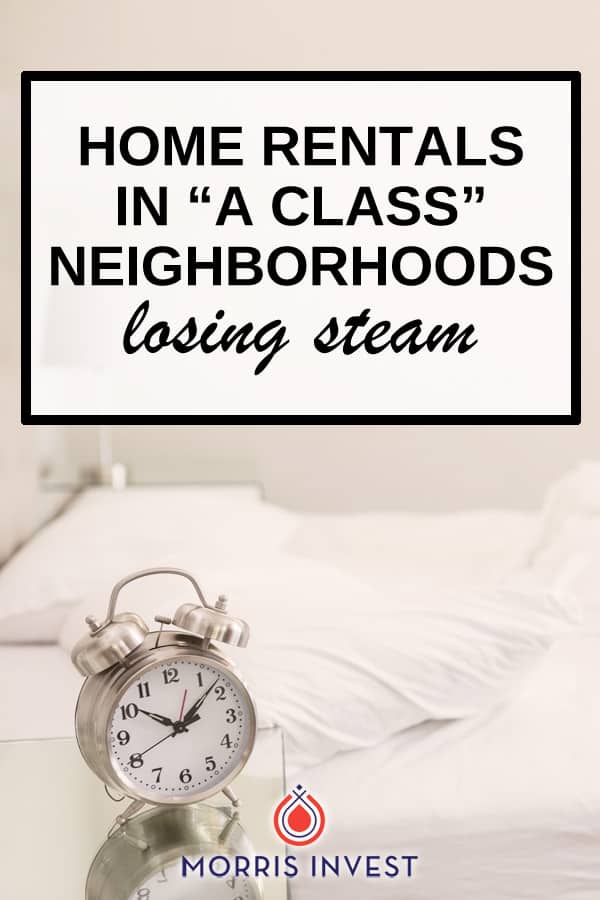 Ready To Build Passive Income Through Rental Real Estate?
Ready to talk about your goals? We're here to show you the tools and teach you the process to begin earning legacy wealth for you and your family.