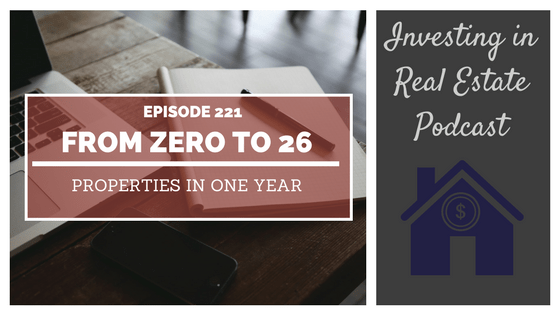 EP221: From Zero to 26 Properties in One Year – Interview with Jack Hoss and Josh Koth
Book a call with our team: https://go.oncehub.com/morrisinvest
This episode of Investing in Real Estate is sponsored by ZipRecruiter. With ZipRecruiter, you can post your job to 100 plus job sites with just one click. Find out today why ZipRecruiter has been used by businesses of ALL sizes to find the most qualified job candidates with immediate results. Visit ZipRecruiter.com/investing to post your job for free!
One of our first-ever case study episodes highlighted the story of a new real estate investor who set a goal to replace his income from his photography business with passive income. Josh Koth's story was already one of my favorites, but since that initial interview, he's made incredible strides in his real estate career.
On this episode of Investing in Real Estate, Josh is back to share how he's exponentially grown his real estate portfolio in just one year. He also brought along his business partner Jack Hoss! On today's show, they're sharing how their partnership works, their acquisition strategy, and so much more!
More About This Show
When we last checked in with Josh, he was running his photography business and had a corporate IT job. At the time, his cubicle mate, Jack Hoss was watching Josh make his move into the world of passive income. And after watching Josh lose his job, Jack began realizing he wasn't as secure as he had thought.
Jack and Josh are both in their mid-forties, and they began to think about taking their retirement more seriously. Because Jack had watched Josh begin to change his life through real estate, he knew he wanted to join him on his quest for financial freedom.
The duo now has 26 real estate investments under their belts. They own seven properties through Morris Invest, as well as ten local buy and hold properties. On today's show, Jack and Josh are sharing their experience as a real estate investing partnership.
You'll learn about the multiple ways they have financed their real estate deals, and their journey toward financial freedom. We'll discuss seller financing, and the difference between long-distance and local investments. We'll talk ROI, profits, and so much more! Don't miss episode 221 of Investing in Real Estate!
 If you're ready to begin building a passive income through rental real estate, book a FREE call with our team today. We're ready to talk about your goals and want to help you learn more about earning legacy wealth for you and your family.
On this episode you'll learn:
What is the importance of working with a property management team?
How do Jack and Josh use their passive income to grow their portfolio?
What is the key to making a seller financed deal appealing to the seller?
What advice do Jack and Josh have for new investors?
What is the importance of attending local real estate meetings?
And much more!
Episode Resources
ZipRecruiter
REI Rookies Podcast
Clayton on the BiggerPockets Podcast
Subscribe to Investing in Real Estate on iTunes
Find Your Financial Freedom Number
Subscribe to the Morris Invest YouTube channel
Like Morris Invest on Facebook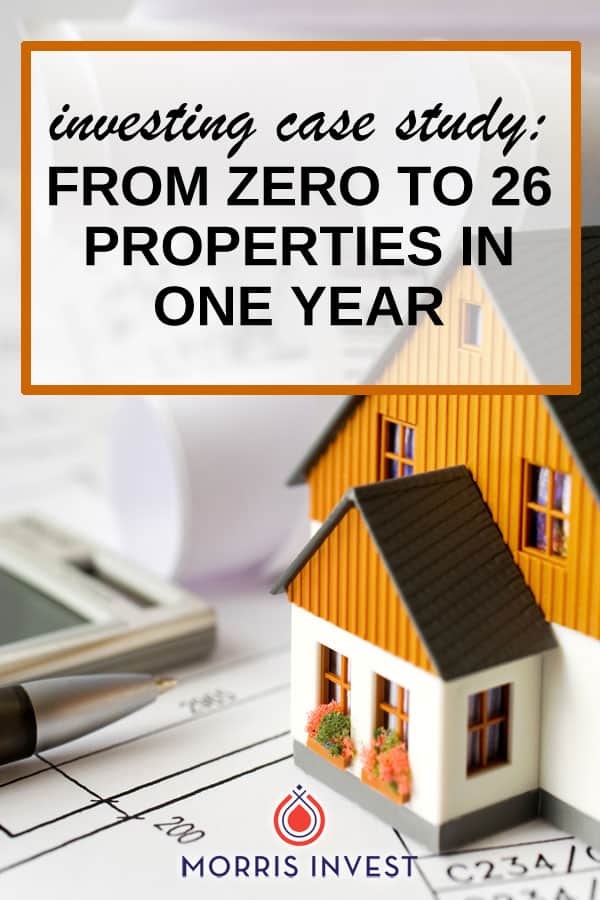 Ready To Build Passive Income Through Rental Real Estate?
Ready to talk about your goals? We're here to show you the tools and teach you the process to begin earning legacy wealth for you and your family.