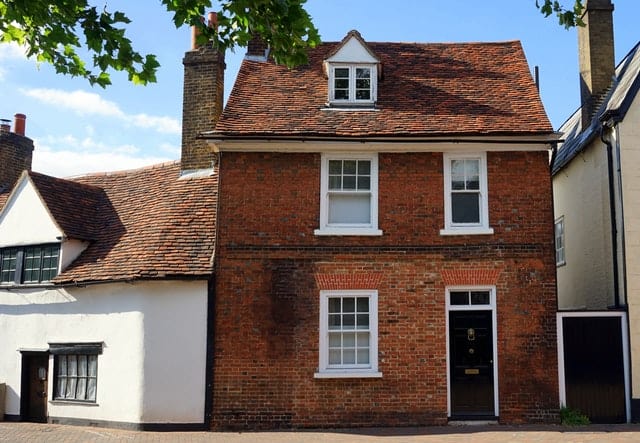 Real estate has clear value for wealth creation, but only if you take a strategic approach. It's all too easy to stumble into the same mistakes other beginners make when they're first starting out. Unless you set aside time for research and planning, you won't see the results you want from this promising asset class.
What should you keep in mind when you're looking for investment properties? How should you act once you've found them? Here are a few of the most common pitfalls for inexperienced investors.
1. Settling on "Good Enough"
You'll spend a substantial amount of money on your investment property, so you shouldn't settle on "good enough." It's smart to look through all your available options before you make your final decision. Unfortunately, a significant number of new investors don't heed this advice, purchasing a home after a brief search.
You may feel this same impulse, but there's no rush. You should give each property the time and attention it deserves. Even if the first home you tour seems perfect, or you're tired from the process, keep at it until you're confident you've found the property that's right for you.
2. Overextending the Search
Some investors have issues with limiting their search, while others can't help but look for a better deal. They look and look and look — never starting their real estate investment program because they're holding out for something more. This reluctance to make a decision can leave them in a state of permanent limbo.
You'll ultimately have to find a balance between "I'm going to wait" and "I'm going to wait forever." You want to find an investment property that meets your expectations, of course, but you need to remain realistic. Just because you've bought a less-than-perfect property doesn't mean you've made some kind of concession.
3. Neglecting the Location
Imagine this: You've found an attractive property at a reasonable price and decide to purchase it before someone else gets the chance. You can't believe your luck — right up until you realize your new investment is in a high-risk flood zone.
These situations are often easy to avoid with a small amount of research. You might have to manage a flooded home even if you find a property in a safer area, but you won't have to deal with those issues regularly. When you look into the location in greater detail, you'll save yourself a significant sum of money.
4. Underestimating the Costs
Once you've purchased your investment property, you'll need to pay for the mortgage, taxes, insurance, cost of advertising, and homeowner or condo association dues. It's a lot to cover, and the home can sit on the market for several months before you've found a tenant. This leads to obvious problems.
Many investors will misjudge the cash flow from an investment property and struggle to pay the bills. Maintenance is another expense, and you could have to pay fees of 8-12% of the monthly rent if you hire a property manager. Make sure to crunch the numbers and do the math to see if a rental is reasonable.
5. Prepaying the Mortgage
You might think of mortgages as a necessary evil, but this isn't the case. They're an important part of your financial success in real estate, and under the right circumstances, a second or third mortgage is beneficial. Prepaying your mortgage isn't always the best course of action when you're investing.
You'll need to learn how to leverage financing as you build your portfolio, and you should start by researching the value of a mortgage. Failing to acknowledge the positive aspects of a mortgage is one of the most common mistakes in real estate, and you need to take advantage of all your resources if you're going to excel.
Getting Investment Properties Right
You'll avoid some of the pitfalls of real estate investment when you follow the suggestions above. As long as you remain reasonable with your search, look into the location, determine your expenses and manage your mortgage, you can feel confident in your future success.
Holly Welles is the editor behind The Estate Update, where she shares real estate tips and ideas for home fixes.
Ready To Build Passive Income Through Rental Real Estate?
Ready to talk about your goals? We're here to show you the tools and teach you the process to begin earning legacy wealth for you and your family.