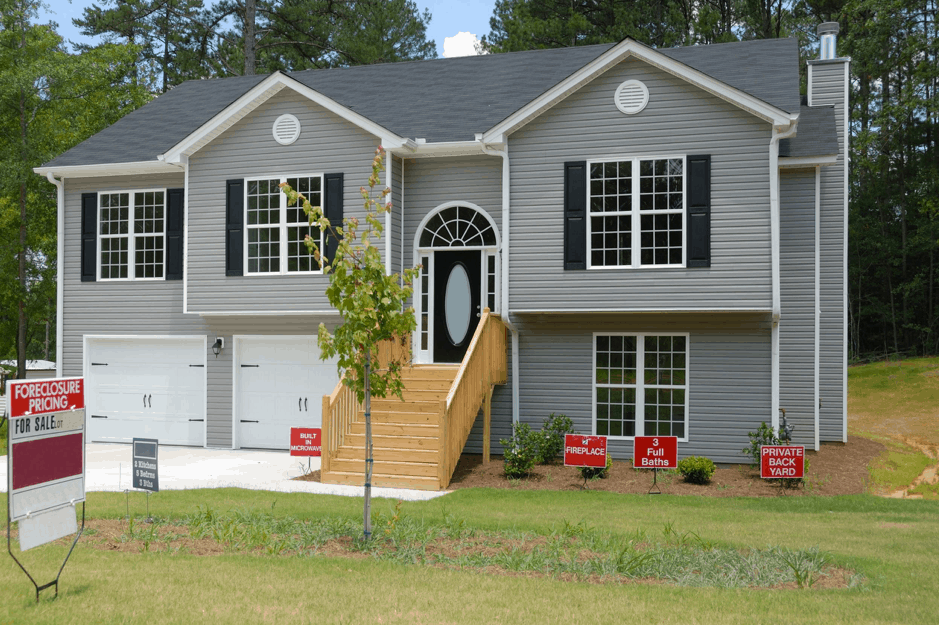 Property preservation contractors or specialists foreclose properties for property management companies and banks. Contractors may represent a property asset management organization or better start their own business.
It is the primary task of a property preservation contractor to clean interiors and perform repairs. The bank contract this work, so the property maintains its resale value. If you want to be a property preservation contractor, here are some qualifications you must possess.
What Does a Property Preservation Contractor/Specialist Do?
Before knowing the qualifications, let's first know how property preservation specialists/contractors do their job. A property preservation contractor looks after vacant homes or properties that have been defaulted on a bank loan or left empty due to foreclosure.
Lenders hire property preservation specialist to preserve the property and protect the home to ensure it is in proper condition. Property preservation contractor services include maintenance and removing yard waste. They also make home improvements like repairing damages such as in the ceilings or bathroom.
Upon knowing how they do their job, you now have the idea of what kind of working environment you're going to experience. As such, you must know the qualifications you can possess to become a contractor.
Formal Education
The importance of education is a huge thing for a lot of people. Education gives people skills and knowledge about how to deal with their day-to-day life. The knowledge and expertise we learned from school or any institution will help us when we're in the industry. For that reason, you need to undergo formal education to learn and prepare yourself.
Getting your diploma or degree can be a significant achievement in one's life. Later, you'll need it when looking for a job. Having a degree or diploma offers a lot of opportunities where to work. Although there are trends today that don't require an employer to hire a degree holder, it's definitely a plus for them to do so and hire more qualified people.
Certification and Training
Whether you finish your formal education or not, you can still avail of certification courses that offer property preservation services. There are some agencies or universities that offer property preservation and field services courses that are related to property preservation. The course covers foreclosures, securing a property, and inspections. You can still avail of these courses for you to learn and receive certifications.
If you don't have enough time to attend certification courses, you can have additional field training to become a property preservation contractor/specialist. Observe how they do their task. Training or certification courses give you the advantage to be qualified as property preservation specialist/contractor.
You can use these certificates when you're applying for a property preservation company.
Government Guidelines
Before becoming a property preservation contractor/specialist, you need to build knowledge on government guidelines from a bank that owns FHA-insured homes. FHA or the Federal Housing Administration agency in the United States that sets standards for construction insure loan made by the bank for home building.
Another agency that provides guidelines is the HUD or the Housing and Urban Development offer guidelines to those own property preservation company. If you want to become a property preservation specialist/contractor. You must familiarize with their guidelines. The guidelines given will dictate how much a bank can spend on preserving the property.
Basic yet Important Skills
Speaking Skills. Speaking skills give us the ability to communicate effectively, and it is also a help to convey the message to make sure that the listener might misunderstand. A proper preservation contractor must able to explain the materials and answer the question raised by a resident.
Listening Skills. Listening is not the same as hearing. Listening is the ability to comprehend the messages being received. A property preservation contractor must able to listen and understand the concerns of the property owners to meet their needs as well. 
Problem-solving Skills. This skill helps you determine the problem and find an effective solution. If you want to become a property preservation contractor, you must possess this for you able to manage the legal issues or disputes between homeowners or residents.
Organizational Skills. Organization skills involve your ability to stay focused on a different task using your energy, time, strength, etc. As a property preservation specialist, you must able to coordinate and plan with other contractors.
Interpersonal Skills. Interpersonal skills are the behaviors or qualities a person uses to interact or deal with others properly. A property preservation specialist should have these skills since they interact with people every day.
Customer-Service Skills. To sum it up, in order to possess this customer service skill, you need to maintain the mentioned skills above. Providing excellent customer service will help keep your clients.
Takeaway
If you want to become a property preservation specialist/contractor you need skills and training. Finishing your formal education is helpful so you can have a lot of opportunities. Having trainings or getting certification courses is an advantage for you to be qualified especially if you're looking for a job within property preservation.
Remember that to succeed in the industry, you need to face hardships in doing the task. You need to have resolve and composure to handle the pressures you'll encounter. Eventually, you'll make it to the top. If you want to receive excellent feedback from customers, you need to show your best in doing the task and possibly you'll get promoted.
Klinton Lie Convicto is one of the content specialists of KKC Outsourcing Corporation. He often finds architecture and engineering as one of the best professions out there. When not working or writing, Klinton often goes to the beach to relax.
Ready To Build Passive Income Through Rental Real Estate?
Ready to talk about your goals? We're here to show you the tools and teach you the process to begin earning legacy wealth for you and your family.