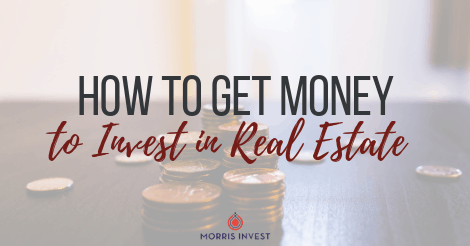 Whether you're in the market to buy your first or hundredth rental property, it can be a feat to find funding options. Some investors run into roadblocks with traditional financing limits, some have no personal connections in the real estate industry, and others have seemingly used all of their existing resources.
But there's one strategy that we have found most investors haven't considered—business lines of credit! Furthermore, most investors don't think that 0% financing is an option in this economy. But with Fund&Grow, you can access unsecured lines of credit at 0% interest for anywhere from 12-18 months.
How It Works
Fund&Grow will help you set up a business entity to establish business credit. That means this strategy has no implication on your personal credit score. The business credit cards will not appear on your personal credit report or impact your debt to income ratio.
The team at Fund&Grow will then contact lenders on your behalf and negotiate the terms of your business credit lines. Fund&Grow has connections with underwriters at each bank, so they are able to follow up on each application individually. Because of their connections with the banks, Fund&Grow ensures that your application reviewed by a human. Working with Fund&Grow can help you get much higher credit limits than if you were to apply on your own.
Once Fund&Grow helps you get approved for business credit cards, you can then use them to grow your real estate portfolio.
Things to Consider
Although using business credit does not harm your personal score, you do need to have a decent credit score to get approved. However, Fund&Grow has a credit repair program, in which they can assist you in boosting your credit.
Additionally, it's important to remember that the 0% interest does not last forever. This strategy is intended to help you get started. You should have a backup plan so that you don't get stuck with high interest rates. We typically suggest refinancing with a local bank.
Accessing Your Funds
Typically there can be massive funds associated with using credit cards. Cash advance fees can be astronomical. So how do you work around those costs? If you're looking to purchase a real estate investment, there's a company called Plastiq that will charge your credit cards, and then transfer money directly to the title company. Fund&Grow works directly with a representative at Plastiq who can help you transfer your money however you choose to do so! Please remember that any fees associated with accessing your funds are business expenses, and are thus tax deductible.
Other Uses
Even if you're not ready to dive into the world of real estate, Fund&Grow can still help you reach your financial goals. As stated above, Fund&Grow can help you repair your credit. You can also use business credit to startup a new business, purchase inventory or expenses in an existing business, or pay off high interest debt.
How to Save $500
Fund&Grow has helped Morris Invest clients obtain over $35 million in business credit. If you're interested in using this strategy to reach your investing or financial goals, you can save $500 by using our exclusive link.
Ready To Build Passive Income Through Rental Real Estate?
Ready to talk about your goals? We're here to show you the tools and teach you the process to begin earning legacy wealth for you and your family.