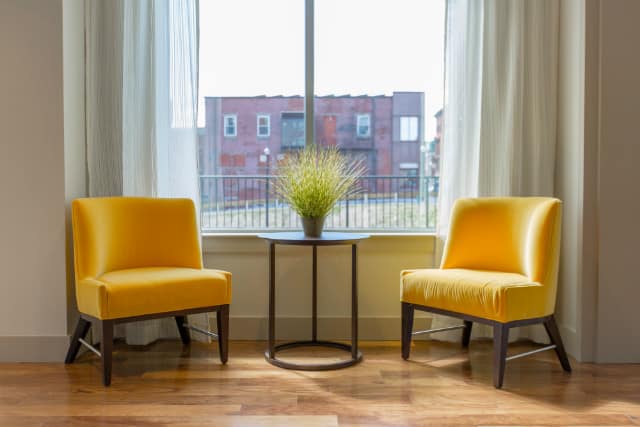 The appearance of your property is critical to its profitability. As potential tenants search for a new place to live, they'll almost always choose an attractive, modern rental over its broken, beat down counterpart. But fixing up properties can be expensive, and your market may not support the added costs of trendy design.
Of course, you want to keep your rental in good condition, with upgrades that help sustain a high occupancy rate. On the other hand, many of these upgrades are expensive, outside the price range of the average investor. It's common to feel a little overwhelmed and frustrated with these limitations.
Fortunately, it really is possible to create an attractive rental without going overboard on style. With a few simple adjustments, you'll improve the visual appeal of your properties — without overspending. Where should you place your money if you want to see a high return on investment?
1. Efficient Landscaping
When a potential tenant tours your property, you want its exterior to appear well-maintained. Regardless of where you invest, it's important to develop properties that aren't an eyesore. Landscaping is indispensable — it's the first thing a person will notice when they arrive at your rental, after all.
You should start by focusing on low-maintenance lawncare. It's also a smart idea to plant or spruce up a shade tree, something with a dense canopy that will block direct sunlight in the summer. Trees canreduce air conditioning needs by 30 percentand can save 20–50 percent in heating costs. This energy-efficiency will benefit potential tenants, and in turn, your investment.
2. Neutral Color Palette
A rental property isn't an opportunity for experimental design. As a general rule for favorability, it's best to keep a neutral color palette. You want your properties to look and feel accessible, with a classic aesthetic that has broad appeal. Clean lines and fresh white paint allow a tenant to add their own style with home décor once they move in.
Even if you aren't personally attracted to an off-white, gray or beige color scheme, you should keep your potential tenants at the front of your mind. What would they like the most? What demographic does your average tenant fall into, and what do they prefer in terms of interior design?
In certain cases, the preferences of your demographic should inform your choices. As an example, if you've found that most of your tenants are young professionals, a modern aesthetic may draw more attention to your rental. Review the many styles of interior design and try to achieve a simple, unified look.
3. Added Storage
Storage is a huge plus for almost any renter. Tenants have limited options for improving storage on their own, so now is a great time to make a few inexpensive fixes. Your rental properties may not have ample closets, but there are still creative ways to boost storage options.
Install some wall shelving or racks in high-traffic areas like the kitchen or living space. While you could always grant permission for tenants to undergo these changes on their own, wouldn't you rather be the one drilling holes into your walls? If tenants viewing a property see plenty of space to store dishware, photo frames and other knick-knacks, that extra consideration can help your property stand out with little investment.
Design Doesn't Have to Be Expensive
We would never advise investors to over-improve their rental properties, but there is a balance to be struck between attractive and pricey. If you're stuck on a strategy, these simple design principles will work for any rental property.
Consider the suggestions above as you move forward with your changes. Whether you invest in low-maintenance landscaping, a new coat of paint or strategic decor, you can feel confident your improvement has value for future tenants.
Holly Welles is the editor behind The Estate Update, where she shares real estate tips and ideas for home fixes.
Ready To Build Passive Income Through Rental Real Estate?
Ready to talk about your goals? We're here to show you the tools and teach you the process to begin earning legacy wealth for you and your family.