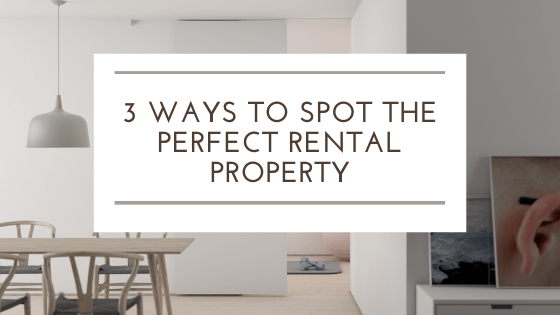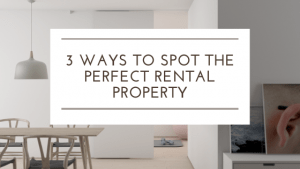 Real estate investing is a great way to build a fortune and to plan for an easy retirement. One of the best ways to invest in real estate is by building passive income. Passive income is built by having great rental properties that accrue revenue each month!
Renting can be a lot of costs up front, but the rewards of passive income never end!Finding a great rental can lead to building your future wealth.
So how can you spot a great rental property? Luckily these 3 things make it easy to spot the best one!
These tricks are what professional real estate investors use to determine whether a rental will hit zero vacancy or flop hard.
Use these 3 factors to determine whether you should purchase your next rental, or to keep on looking for the next investment!
Location
'IT'S ALL ABOUT LOCATION!'
How can you tell if a rental is in a good or even great location?
More often than not, finding a great location for a rental investment is the hardest part of investing. It really depends on the type of rental you are looking for!
For some, renting a home may be easier than trying to find another unit but this Tuscon hard money lender suggests looking for homes with signs of great location. More suburban feel the better!
Some key factors when looking for a great location are:
Amenities: You can attract more tenants to your rental with the ease of access to all the major amenities. Shopping Centers, Gyms, Libraries, Fast Food, Restaurants, will help get younger renters to your investment.
A Great neighborhood: If you are renting a home or a duplex, a well-kept neighborhood with a lot of curb appeal will attract more families. Add safety features and make sure that it is a in a low-crime area!
Ease of Access: Renters want short commutes and to nearby all the major attractions. A great rental offers a short commute to major business parks, colleges, schools, and major shopping centers. Having a rental that is in a central location (but not crowded) will ensure that you will always have interest.
Nearby Schools: Planning on renting to multiple families? Great schools will always attract more buyers and renters to your area.
Homes in good locations will not only sell faster, but attract more good tenants, so having a rental in a great location is key to making money!
Solid Foundation
To attract high quality tenants, you are going to want to upgrade your rental as much as possible.
Finding a rental that has a solid foundation will save you lots of time and money avoiding major repairs. Many real estate investors can tell you that maintaining an investment is a lot easier than repairing it.
Bad foundations are the nightmares of real estate investors as they can rack up costs quickly.
Signs of a bad foundation can be:
Exterior Cracks: If a brick house has large and numerous exterior cracks, or you can see large cracks around the foundation, call a professional. These large cracks can be caused by a foundation that is falling apart and may need to be completely replaced! the flip may need to be walked away from.
Interior Sheetrock Cracks and Doors Out of Square and Uneven Floors. Foundation issues can't always be seen on the exterior of the home, sometimes a poor foundation shows signs in the interior of the home. Doors that won't close, or walls with cracks are signs of a poor foundation. If you see numerous cracks in the sheetrock, or doors are hard to close, or open, you may need to call a professional!
Foundations aren't the only thing you need to keep your eye out for. Water damage, bad electrical are safety hazards that can be expensive to fix. Keep your eyes peeled for water stains on the ceilings, walls and always get an investment tested and inspected for mold.
Roofs can also be expensive to repair and can cause serious problems to a home. Make sure the roof is in good condition and make sure to schedule to replace it before it causes serious issues.
Bad electrical is a major safety risk. This can be costly to remedy, but you want to make sure your rental is as safe as possible to your clients so have this inspected as well.
Always consult a professional or home inspector if you aren't sure about the status of your investment, as these are all extremely cost repairs that can make any rental go over budget.
Easy Repairs
To attract more potential tenants to your home, you will want to make upgrades. However extremely large repairs, and all at once can really cost you.
Finding rentals with easy repairs, is the best way to make the most of your investment.  The trick with making the right repairs is to make them as appealing to the masses as possible, and adding long-term upgrades that won't need to be maintained.
Some easy repairs that will boost your flips value are:
Renovate bathrooms
New Windows
Remodel your Kitchen
Fresh Paint
Know the market for your rental to make sure that the upgrades will attract more to the flip. Bathroom renovations, such as adding better lighting and replacing mirrors, is a great way to make the most of a space.
New Windows not only improve the exterior and interior of a home, but will make your rental more cost efficient. Painting in neutral colors is trendy right now, but also can add real value to your rental!
Updating your kitchen adds tremendous value to your investment. It can be as easy as replacing a countertop and adding some paint to cupboards, or you can completely gut it and start over. Depending on your layout, market, and current space can change how you want to update it.
Many real estate investors using private money loans Arizona find that a home rehab makes it easier to upgrade their flip, and get tenants right away!
Summary:
Knowing how to find a good rental can save you time, money and help you maximize your passive income. It can be hard to find the best rental, but those with the following can lead to major passive income!
Look for these 3 things in a rental investment:
Location: A great location will be easy to access, and have nearby amenities that make everyday life easy!
Solid Foundation: Avoid flips with foundation and structural issues, and aren't in need for major renovations.
Easy Repairs: Updating windows, kitchens, bathrooms are all part of house flipping, but avoid houses that need to be completely renovated.
About the Author: Catherine Way is a content marketer for business, mortgage, and real estate industries. She has written real estate articles for Prime Plus Mortgages, The Paper Source, Active Rain, and Progressing Income. She currently writes for Prime Plus Mortgages – Phoenix hard money loans.
Ready To Build Passive Income Through Rental Real Estate?
Ready to talk about your goals? We're here to show you the tools and teach you the process to begin earning legacy wealth for you and your family.