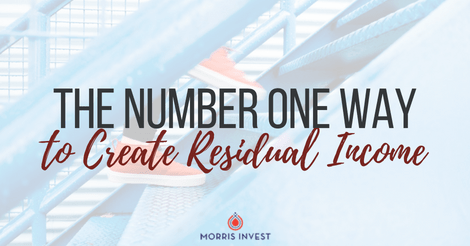 In our society, most of us make a living by spending 40+ hours per week at a job. And in terms of retirement, many of us rely heavily on an employer-sponsored 401k. There's nothing wrong with having a job or a 401k, but these are just means to make money—they're not an avenue to wealth building or financial freedom. Luckily, there's a better way. Today we're going to discuss how you can begin creating residual income for your family, without commuting or spending hours working overtime at your day job.
I'm not here to talk about quick fixes or get rich quick schemes. If you want to build something that lasts, you'll have to play the long game. For our family, it took a few years to reach our goal. (You can hear our entire story in this playlist!)
Buying Performing Assets
We've found that the best way to build residual income is by purchasing performing assets.  A performing asset is anything you own that puts money in your pocket on a regular basis. Ideally, your performing assets should be as reliable and steady as your regular paychecks.
There are many different examples of performing assets. Think businesses, private notes, or investments. These are all great ways to increase your net worth without putting in the work. It's all about flipping the paradigm, and start asking yourself how you can make your money work for you (instead of you working for your money!)
The Best Type of Performing Asset
In our wealth building journey, we've found that there's one type of performing asset that has skyrocketed our passive income—investment properties. Rental real estate is so powerful for many reasons. If you purchase your rental properties in the right markets, you can count on consistently having renters.
This means there are people living in your rental units paying you every month! If there are individuals and families who need to rent, why shouldn't you put yourself in the position to receive those rent checks? Additionally, if you happen to have a loan on that property, the tenant is paying off your debt! And in an ideal situation, there's still money left over for you.
Why Residual Income Matters
The amazing thing about passive income is that it allows you to spend your time more intentionally. Instead of working behind your desk to finance your life, you can instead make money while doing the things you enjoy! Whether that means extra vacations with your family or dedicating more time to your passions, passive income through rental real estate can make it happen!
You might be thinking that this idea sounds a bit overwhelming, and that's okay. The good news is, you don't have to build it all in one day. Oftentimes, the hardest part is simply getting started. Once you purchase that first property, it becomes easier to start snowballing your performing assets until you have enough to meet your needs. I like to remind people that all millionaire investors started with one property.
Getting Started on Your Wealth Building Journey
We believe that the best way to get started is to set a clear goal. That way, you have some sort of roadmap to follow, and an idea that motivates you! Some people set an arbitrary goal, but we like specifics!
That's why we created the Freedom Cheat Sheet. It's a free PDF we designed to help you calculate your expenses, and then determine how many performing assets you would need to be financially free. Claim your download here! Once you've calculated your own unique Freedom Number, we'd love to hear it! Drop your Freedom Number in the comment section below.
Setting the Commitment and Staying Focused
If you're anything like me, you might easily get distracted by other passive income ideas and methods for wealth building. But trying many different things isn't a helpful strategy. The best way to build wealth is to pick one thing and stick with it consistently!
That's why it's so important to set wealth building as your ultimate goal. There's nothing wrong with having ideas, but if you're working on multiple projects, it can be difficult to truly be excellent at any of them.
What is truly powerful is to intentionally focus your inspiration on your ultimate goal. Take your Freedom Number, and write it down. Put it on your desk, your mirror, your refrigerator, your vision board, or all of the above! Do whatever it takes to commit to your goal, and to stay laser focused.
Envisioning the End Goal
An effective way to stay focused is to imagine the type of lifestyle you would live if you had performing assets to support you. Would you spend more time with your children or grandchildren? Would you have more time to dedicate to your hobbies and passion projects?
If you can take a moment to imagine the lifestyle you want, it can really help you propel toward your dreams. While the Freedom Number is helpful, thinking about your motive to build passive income is even more helpful.
Like any goal, if you have a strong motivator in place, you'll be much more likely to reach success. When you're clear about your purpose, it becomes easier to make your dreams a reality!
Nine Steps to Your First Rental Property
If you've read this far, you've likely decided that real estate investing is for you. We've put together a video that contains a nine-step strategy you can execute in order to purchase your first rental property.
The Ultimate Guide to Passive Income contains the tried-and-true method you can use to guide you through the entire process, from finding the right rental property to growing your portfolio. The video is intended to arm you with all the information you need to become a successful real estate investor. Watch the video here.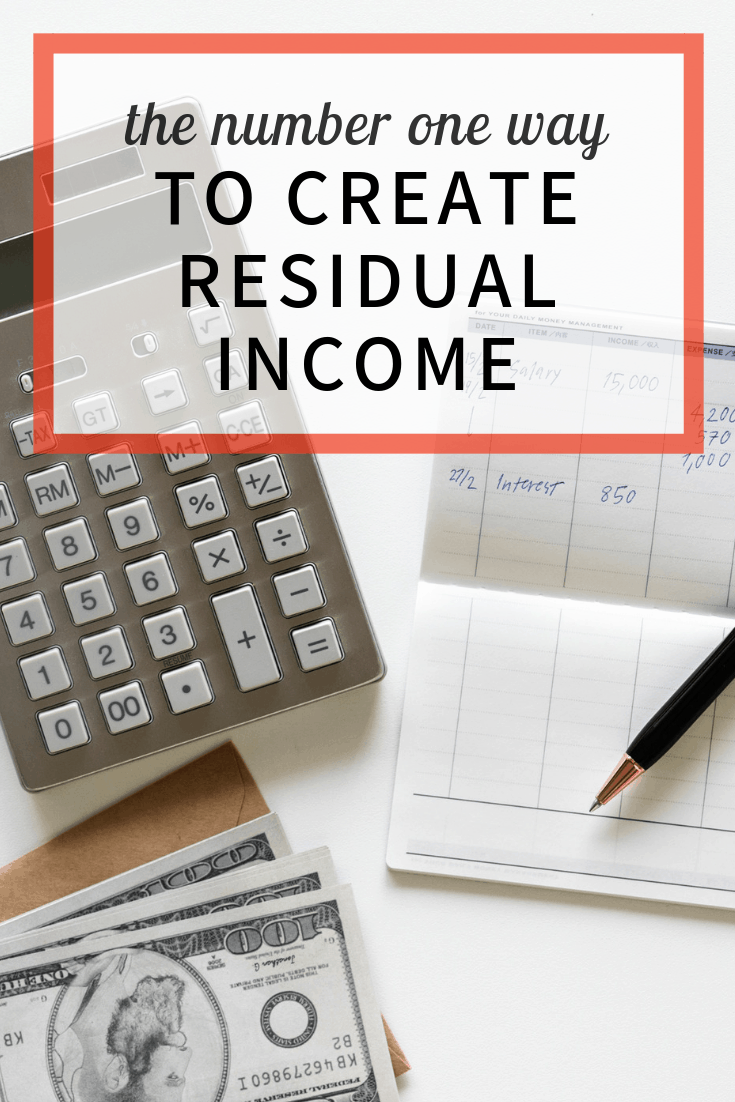 Ready To Build Passive Income Through Rental Real Estate?
Ready to talk about your goals? We're here to show you the tools and teach you the process to begin earning legacy wealth for you and your family.