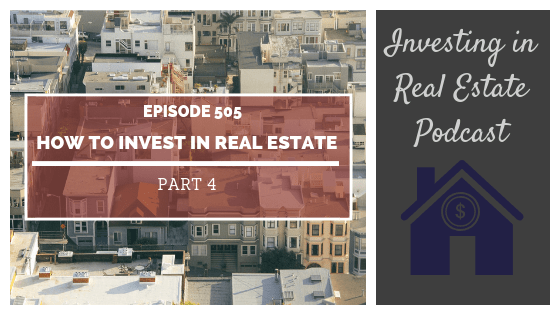 Book a call with our team: https://go.oncehub.com/morrisinvest
This episode of Investing in Real Estate is sponsored by Peloton! Can't find a workout that keeps you engaged? Peloton is an immersive cardio experience with real-time features that will always keep you coming back. One subscription is all you need to get unlimited classes for the entire family. No commute. No reservations. Peloton is offering our listeners a limited-time offer. Get $100 off accessories when you purchase the Peloton Bike, and get a great cardio workout at home! Go to onepeloton.com and use promo code INVESTING to get started.
So far in this series, we've covered exactly how to find a rental property, how to run the numbers, and discussed creative financing ideas. In part 4, you're going to discover how to make your investing experience passive!
On this episode, you're going to learn about the importance of working with a property management team. We'll share our experience working with multiple property management companies throughout the years. You'll discover four things you need to know before you hire a property management team.
On this episode you'll learn:
The duties that come with property management.

What you can expect to pay a property management company.

How to screen a property management company.

Our experience with starting a management company.

And much more!
Episode Resources
Peloton
Financial Freedom Academy
Find Your Financial Freedom Number
Subscribe to the Morris Invest YouTube channel
Like Morris Invest on Facebook
If you're ready to begin building a passive income through rental real estate, book a FREE call with our team today. We're ready to talk about your goals and want to help you learn more about earning legacy wealth for you and your family.