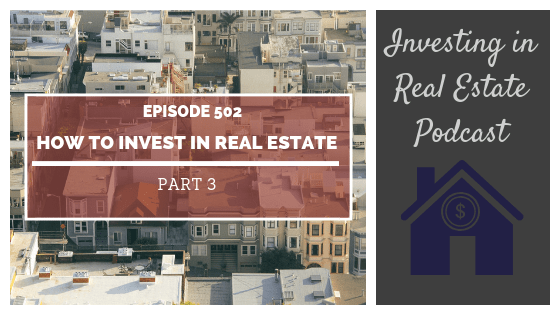 Book a call with our team: https://go.oncehub.com/morrisinvest/?utm_source=MIblog&utm_medium=MIBlog&utm_campaign=MIblog&Source=MIblog
This episode of Investing in Real Estate is sponsored by SimpliSafe! SimpliSafe protects every door, window and room with 24/7 professional monitoring. Prices are always fair and honest. Around-the-clock monitoring is just fifteen dollars a month. Visit SimpliSafe.com/investing — you'll get FREE shipping and a 60-day risk free trial.
This episode is also sponsored by Clearbanc! Clearbanc is changing the way entrepreneurs raise money with equity-free capital. Clearbanc makes equity free investments from $10K – $10M and can get you a term sheet in less than 20 minutes. They charge a small flat fee for the capital, and you pay them back using a win-win rev share. So if you are doing over ten thousand a month in revenue, find out how you can receive Clearbanc capital by getting your 20 min term sheet at clearbanc.com/investing.
If you've been following along in our How to Invest Series, you've learned how to identify a performing asset, and how to run the numbers. Now it's time to discover exactly how to purchase rental real estate.
In part 3, you're going to learn five different ways to fund your real estate deal! We'll discuss traditional financing routes, as well as creative options. If you're curious how to purchase your next investment, this episode is for you!
On this episode you'll learn:
The importance of being creative in real estate investing.

What to expect from interest rates when financing a rental property.

The differences between buying a rental property and buying an investment.

How private money works.

How to leverage your retirement accounts.

And much more!
Episode Resources
SimpliSafe
Clearbanc
Financial Freedom Academy
Fund&Grow
Free Spreadsheet – Lender Comparison
The Best Legal Entity for Real Estate Investing
Find Your Financial Freedom Number
Subscribe to the Morris Invest YouTube channel
Like Morris Invest on Facebook
If you're ready to begin building a passive income through rental real estate, book a FREE call with our team today. We're ready to talk about your goals and want to help you learn more about earning legacy wealth for you and your family.
Ready To Build Passive Income Through Rental Real Estate?
Ready to talk about your goals? We're here to show you the tools and teach you the process to begin earning legacy wealth for you and your family.