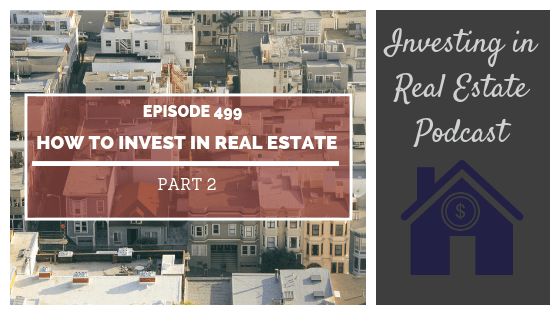 Book a call with our team: https://go.oncehub.com/morrisinvest/?utm_source=MIblog&utm_medium=MIBlog&utm_campaign=MIblog&Source=MIblog
This episode is sponsored by Mint Mobile! Mint Mobile provides the same premium network coverage as the big name wireless companies you're used to, but at a fraction of the cost because everything is online. To get your new wireless plan for just 15 bucks a month, and get the plan shipped to your door for FREE, visit mintmobile.com/investing.
This episode of Investing in Real Estate is sponsored by Purple! If you're struggling to get a good night's sleep, you've got to try a Purple mattress. The Purple material feels very unique because it's both firm and soft at the same time — so it keeps everything supported while still feeling really comfortable. Plus it's breathable, so it sleeps cool. Right now, our listeners will get a FREE Purple pillow with the purchase of a mattress! That's in addition to the great free gifts they're offering sitewide. Just text INVESTING to 84-888.
Now that you've learned how to use performing assets like real estate investments to build wealth, we want to talk about the mechanics of a deal. In part 2 of our How to Invest in Real Estate Series, we're going to share exactly how you can evaluate a real estate investment.
In this episode, we're going to run the numbers on an example property. You'll learn about ROI, rent roll, taxes, and other important figures. You'll learn how to estimate monthly rents, how to account for expenses, as well as how to determine if your investment is a smart deal! Don't miss episode 499 of Investing in Real Estate!
On this episode you'll learn:
The importance of not getting emotional about real estate.

How to calculate return on investment.

How to do market research and estimate rental amounts.

The biggest regrets of most real estate investors.

How to account for taxes in your ROI formula.

And more!
Episode Resources
Mint Mobile
Purple
Financial Freedom Academy
Find Your Financial Freedom Number
Subscribe to the Morris Invest YouTube channel
Like Morris Invest on Facebook
If you're ready to begin building a passive income through rental real estate, book a FREE call with our team today. We're ready to talk about your goals and want to help you learn more about earning legacy wealth for you and your family.
Ready To Build Passive Income Through Rental Real Estate?
Ready to talk about your goals? We're here to show you the tools and teach you the process to begin earning legacy wealth for you and your family.