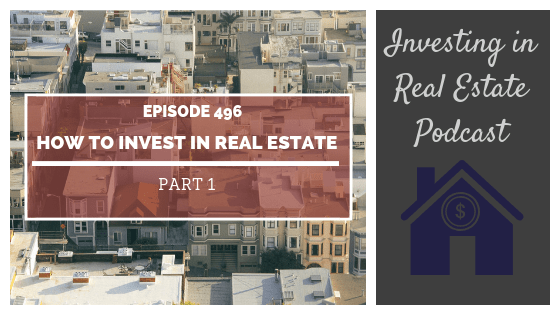 Book a call with our team: https://go.oncehub.com/morrisinvest
Today's episode of Investing in Real Estate is sponsored by Pitney Bowes! With SendPro Online from Pitney Bowes, it's just click, send, and save for as low as $4.99 a month. Send envelopes, flats, and packages right from your desk and you are back to business in no time. Go to pb.com/CLAYTON to access your FREE 30-day trial PLUS a FREE 10-pound scale.
Today's episode of Investing in Real Estate is sponsored by Rhone. Rhone is a men's performance lifestyle and premium activewear brand that is engineered for unparalleled quality and comfort. Go to rhone.com/investing and use promo code INVESTING to get 20% off your first purchase!
Want to invest in real estate, but aren't sure where to begin? In this new series, we are taking you back to basics and discussing how to start building wealth via performing assets. We believe that buy and hold real estate is the best way to build wealth, and we want to empower you to take control of your own financial freedom.
In part 1 of this series, we're going to discuss the importance of setting a goal, and how to get in the right mindset. You'll learn the three distinct steps you should take to begin investing in real estate. Don't miss this episode of Investing in Real Estate!
On this episode you'll learn:
How flipping differs from buy and hold real estate.

Why identifying your goal is so important.

How to determine how many rental properties you need.

Different types of performing assets.

Why you might not want to invest where you live.

How to find off market properties.

And more!
Episode Resources
Pitney Bowes
Rhone
How to Wholesale Real Estate
Financial Freedom Academy
Find Your Financial Freedom Number
Subscribe to the Morris Invest YouTube channel
Like Morris Invest on Facebook
If you're ready to begin building a passive income through rental real estate, book a FREE call with our team today. We're ready to talk about your goals and want to help you learn more about earning legacy wealth for you and your family.