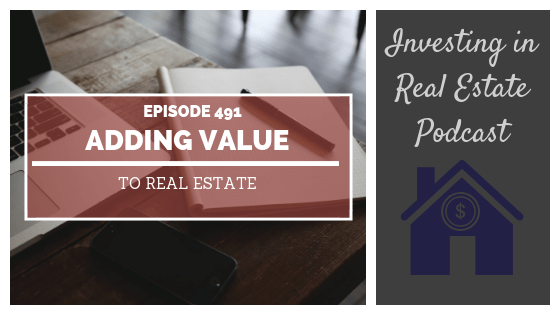 Book a call with our team: https://go.oncehub.com/morrisinvest
This episode of Investing in Real Estate is sponsored by ZipRecruiter! With their powerful matching technology, ZipRecruiter scans thousands of resumes to find people with the right experience and invites them to apply to your job. Right now, our listeners can try ZipRecruiter for free by visiting ziprecruiter.com/investing.
On this episode of Investing in Real Estate, I'm joined by debt and equity investor, Mike Zlotnik! After 15 years in the IT field, Mike transitioned to a successful full-time career in the real estate industry He is a Fund Manager at Tempo Opportunity Fund.
Mike is here to share the details of his real estate career, including how he made the jump into a new industry, and his best advice for new investors. We'll discuss value add projects, how to become an accredited investor, and how to find the best deals. Don't miss episode 491!
On this episode you'll learn:
How Mike transitioned from a career in IT to real estate investing.

The two ways to become an accredited investor.

The different types of value add projects that Mike invests in.

Mike's biggest real estate regret.

How to accelerate depreciation with cost segregation.

Why foreclosure can be the land of opportunity.

Mike's best advice for aspiring real estate investors.
Episode Resources
ZipRecruiter
Understanding Cost Segregation with David Brizel – Episode 341
Find Your Financial Freedom Number
Subscribe to the Morris Invest YouTube channel
Like Morris Invest on Facebook
Contact Mike Zlotnik
Website
LinkedIn
If you're ready to begin building a passive income through rental real estate, book a FREE call with our team today. We're ready to talk about your goals and want to help you learn more about earning legacy wealth for you and your family.