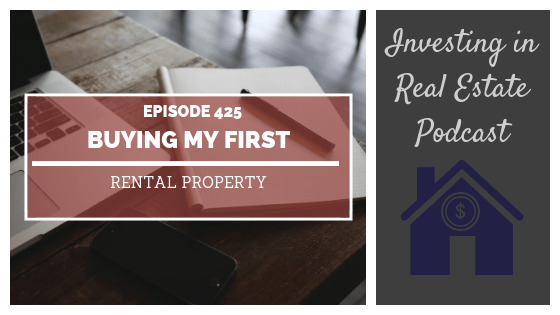 Book a call with our team: https://go.oncehub.com/morrisinvest
Today's episode of Investing in Real Estate is sponsored by ZipRecruiter. ZipRecruiter's powerful matching technology scans thousands of resumes to identify people with the right skills, education, and experience — and actively invites them to apply to your job — so you get qualified candidates fast. Right now, our listeners can try ZipRecruiter FOR FREE by visiting ziprecruiter.com/investing.
This episode is also sponsored by SimpliSafe. Fear has no place in a place like home. That's been SimpliSafe's mission since day one. Protect your home today, and enjoy free shipping on any system order by visiting simplisafe.com/investing.
If you've ever wondered what it would be like to buy your very first turnkey rental property, today's show is for you! On this episode of Investing in Real Estate, we're bringing you a case study episode with new investor, Dan.
Dan is a therapist based out of Pennsylvania, who, along with his wife, made some major life changes in order to build wealth. On today's show, he's sharing the details of his first turnkey rental property and what it was like to set up his LLC. We're also discussing what he's learned about investing, and his plans to grow his portfolio! Dan's story is so inspiring; you won't want to miss episode 425!
On this episode you'll learn:
How Dan got inspired to begin purchasing assets.

What Dan did with the profits from the sale of his home.

How Dan and his wife had to change their mentalities about wealth building.

The tax benefits of owning rental real estate.

What it's really like to buy a turnkey rental.

Dan's plans to expand his portfolio.

And much more!
Episode Resources
ZipRecruiter
SimpliSafe
Rich Dad Poor Dad by Robert Kiyosaki
WealthAbility
morrisinvest.com/llc
Find Your Financial Freedom Number
Subscribe to the Morris Invest YouTube channel
Like Morris Invest on Facebook
If you're ready to begin building a passive income through rental real estate, book a FREE call with our team today. We're ready to talk about your goals and want to help you learn more about earning legacy wealth for you and your family.

Ready To Build Passive Income Through Rental Real Estate?
Ready to talk about your goals? We're here to show you the tools and teach you the process to begin earning legacy wealth for you and your family.