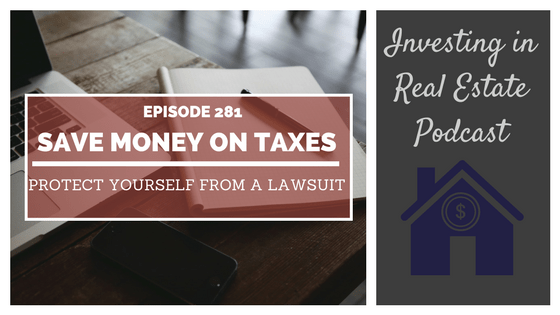 EP281: Save Money on Taxes, Protect Yourself from a Lawsuit – Interview with Scott Smith
Book a call with our team: https://go.oncehub.com/morrisinvest/?utm_source=MIblog&utm_medium=MIBlog&utm_campaign=MIblog&Source=MIblog
This episode of Investing in Real Estate is sponsored by Health IQ. Health IQ is an insurance company that helps health conscious people like runners, cyclists, weightlifters, and vegetarians get lower rates on their life insurance. Go to healthiq.com/investing to support the show and see if you qualify, or mention the promo code INVESTING when you speak with a Health IQ agent.
This episode of Investing in Real Estate is also brought to you by SaneBox. With just a few clicks, SaneBox automatically gets your email under control and filters out all the messages that don't need your focus. Visit sanebox.com/investing today to start your free trial and get a $25 credit. 
Setting up your business entities correctly for real estate is incredibly important. Doing so allows you to reap the tax benefits of investing, as well as provides comprehensive protection in the event of a lawsuit.
On today's episode of Investing in Real Estate, Scott Smith of Royal Legal Solutions is here to share all things about asset protection for real estate investors! We're discussing the implications of the new tax law for investors, and the best way to protect yourself from a lawsuit. Scott is incredibly knowledgeable on this subject; you won't want to miss episode 281!
More About This Show
Scott Smith is an attorney and real estate investor that specializes in helping other investors reduce their risks and grow their assets. He started the company Royal Legal Solutions in order to provide tax strategies and legal solutions to real estate investors.
Scott explains that real estate is the highest litigated industry in the United States. Investors should not worry if they will get sued, but instead plan for when they will inevitably be sued, and to plan to implement the most legal protection possible.
Typically, he sets his clients up with a Series LLC Structure. A series LLC is a parent, and it can have an infinite number of children LLCs. Although only 11 states allow a business to form a Series LLC, once it is formed it can be used anywhere in the country.
Scott explains that not only does this structure provide the most legal protection, but it is also the most cost-effective strategy. This is because there is no additional cost to more LLCs to the series.
On today's show, Scott is diving deep into the topic of asset protection. We'll discuss pass-through entities, and why you might want to consider furnishing your rental properties in 2018. Scott is sharing his insight into the new tax law, and how asset protection and insurance work together. This episode is jam-packed with information about asset protection; please join us for episode 281 of Investing in Real Estate!
If you're ready to begin building a passive income through rental real estate, book a FREE call with our team today. We're ready to talk about your goals and want to help you learn more about earning legacy wealth for you and your family.
On this episode you'll learn:
Which state is the best for setting up a Series LLC?
How much equity should you hold in each Series LLC?
How do asset protection and insurance work together to protect investors?
What percentage of passive income is deductible under the new tax code?
And much more!
Episode Resources
Health IQ
Sanebox
Top 10 Ways to Protect Your Assets
Series LLC with Anonymity Trusts
Subscribe to Investing in Real Estate on iTunes
Find Your Financial Freedom Number
Subscribe to the Morris Invest YouTube channel
Like Morris Invest on Facebook
Contact Scott Smith
Website
Email
Call at 512-757-3994
Facebook
LinkedIn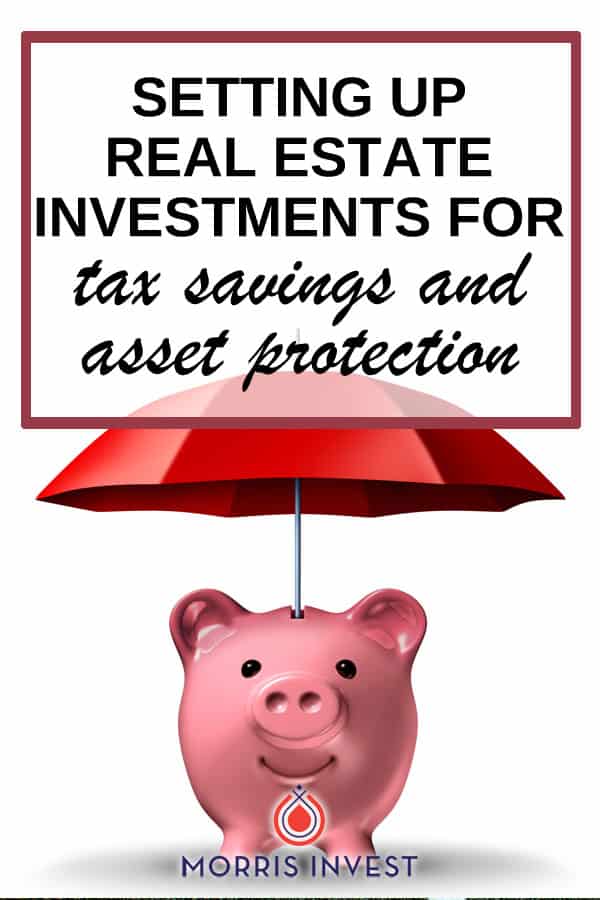 Ready To Build Passive Income Through Rental Real Estate?
Ready to talk about your goals? We're here to show you the tools and teach you the process to begin earning legacy wealth for you and your family.