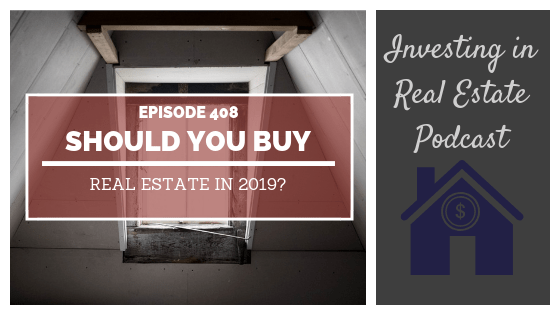 Book a call with our team: https://morrisinvest.com/book-a-call/ 
Today's episode is sponsored by Fin! Fin does everything a great assistant can without the cost and commitment of a full-time hire. Try Fin for FREE by visiting our special link—http://fin.com/investing.
One of the most common questions we hear is, "Is now a good time to buy real estate?" Especially as we head into the new year and you set your resolutions, it's important that you consider whether or not it's a favorable time to buy.
On this episode of Investing in Real Estate, we're diving into this complex question of whether or not you should invest in 2019. I'm sharing data from a recent study, my plans for investing in 2019, and much more about the future of the real estate market.
On this episode you'll learn:
The difference between tangible and intangible assets.

The risks of investing in a REIT.

How real estate investment trust works.

What the data says about NOI growth.

How real estate works as a hedge against inflation.

Why real estate value can never totally decline.

And much more!
Episode Resources
Fin
Are We Becoming a Rental Nation?
Subscribe to Investing in Real Estate on Apple Podcasts
Find Your Financial Freedom Number
Subscribe to the Morris Invest YouTube channel
Like Morris Invest on Facebook
If you're ready to begin building a passive income through rental real estate, book a FREE call with our team today. We're ready to talk about your goals and want to help you learn more about earning legacy wealth for you and your family.
Ready To Build Passive Income Through Rental Real Estate?
Ready to talk about your goals? We're here to show you the tools and teach you the process to begin earning legacy wealth for you and your family.