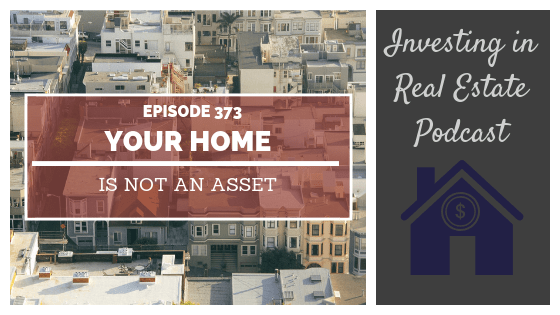 Book a call with our team: https://morrisinvest.com/book-a-call/
Contrary to popular belief, more often than not a primary residence is not a performing asset. On today's show, we're going to ask you to challenge your mindset when it comes to being a homeowner.
On this episode of Investing in Real Estate, Natali and I are sharing three key questions you can use to determine if your home is a performing asset. You'll learn why the American Dream is a lie, how to truly build wealth, and how to get out from underneath the weight of your mortgage!
On this episode you'll learn:
What your mortgage truly consists of.

How to determine if something is an asset.

Why it's important to work with a smart CPA.

The biggest expense that most people have.

How to learn more about paying off your mortgage.

Some creative ideas to turn your home into a performing asset.

And much more!
Episode Resources
Wealthability
How to Pay Off Your Mortgage in 5 Years by Clayton & Natali Morris
Subscribe to Investing in Real Estate on Apple Podcasts
Find Your Financial Freedom Number
Subscribe to the Morris Invest YouTube channel
Like Morris Invest on Facebook
If you're ready to begin building a passive income through rental real estate, book a FREE call with our team today. We're ready to talk about your goals and want to help you learn more about earning legacy wealth for you and your family.
Ready To Build Passive Income Through Rental Real Estate?
Ready to talk about your goals? We're here to show you the tools and teach you the process to begin earning legacy wealth for you and your family.