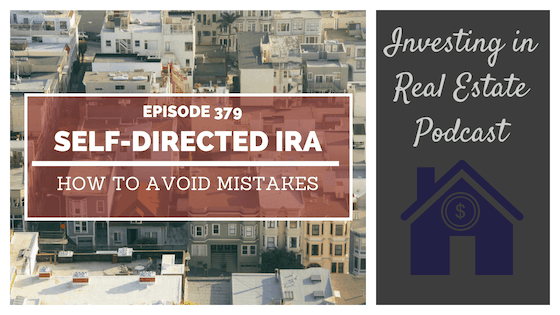 Book a call with our team: https://go.oncehub.com/morrisinvest
Today's episode of Investing in Real Estate is sponsored by BambooHR! BambooHR manages all your employee data and automates the countless tasks you have to deal with. BambooHR is giving our listeners a free extended trial! To redeem this exclusive offer, visit bamboohr.com/investing.
Investing in a self-directed IRA is a fantastic way to build your retirement funds. However, the IRS has set forth strict rules and regulations regarding how funds inside a retirement account are utilized.
On this episode of Investing in Real Estate, Natali and I are sitting down to discuss the things you need to know about investing in a self-directed IRA. We'll share some rules that you cannot break, what to avoid, and discuss our personal experiences. You'll learn the intricacies and rules for building wealth inside your retirement account, including how to collect rent, pay bills, and more!
On this episode you'll learn:
Why retirement accounts are heavily regulated.

Why it's important to follow the rules.

How cash transactions work inside a self-directed IRA.

The importance of working with a self-directed IRA administrator.

How to collect rent within a self-directed IRA.

And much more!
Episode Resources
BambooHR
United Policyholders
Subscribe to Investing in Real Estate on Apple Podcasts
Find Your Financial Freedom Number
Subscribe to the Morris Invest YouTube channel
Like Morris Invest on Facebook
If you're ready to begin building a passive income through rental real estate, book a FREE call with our team today. We're ready to talk about your goals and want to help you learn more about earning legacy wealth for you and your family.