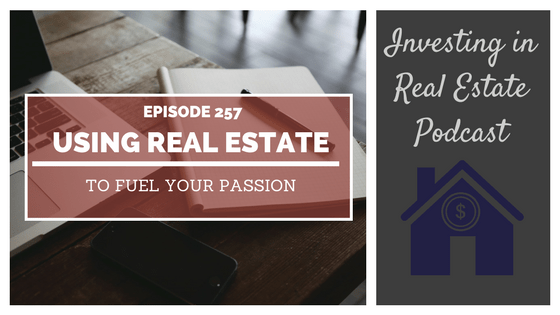 EP257: Using Real Estate to Fuel Your Passion – Interview with Trevor Mauch
Book a call with our team: https://go.oncehub.com/morrisinvest
This episode of Investing in Real Estate is sponsored by PropertyZar! PropertyZar is a property management software that provides affordable, user friendly solutions to real estate investors like you. Try PropertyZar for free by visiting propertyzar.com/morrisinvest.
Many people hold the notion that their work should be centered around their passion, but today's guest takes the opposite approach. Trevor Mauch is a successful entrepreneur. He is the CEO of Carrot, the host of the CarrotCast Podcast, and a real estate investor. Trevor is here to share why identifying your passion is important, and how to separate that passion from your daily work.
On this episode of Investing in Real Estate, Trevor is discussing how to build a business that fuels your passion. We'll talk about how to shift your mindset in order to find your purpose, the importance of decluttering your mind, and how Trevor has constructed his businesses to help him reach his real estate investing goals.
More About This Show
There's a lot of traditional advice about work that Trevor Mauch challenges. For example, you'll often hear that a business should be built around passion. Trevor doesn't believe this mantra. He wants his businesses to instead fuel his passion. He posits that oftentimes when a person turns their passion into a career, it no longer becomes enjoyable.
Trevor also doesn't believe that your purpose is something you need to work at or uncover. Instead, it's an inherent value that you find yourself working into everything you do. In order to get clear about his purpose, Trevor decided to start decluttering.
He made a simple goal: to do his best in everything. From this, Trevor developed some lifelong habits, and uncovered his current business. Decluttering and simplifying helped him focus on what really matters.
On today's show, you'll learn about why you should never tie your happiness to a dollar amount, and why you should set up non-negotiables in your career. We'll also discuss the finer details of generating leads. Trevor has so much insight to share about happiness, finding your purpose, and entrepreneurship; you won't want to miss this episode!
If you're ready to begin building a passive income through rental real estate, book a FREE call with our team today. We're ready to talk about your goals and want to help you learn more about earning legacy wealth for you and your family.
On this episode you'll learn:
How does Trevor measure risk vs. reward?
Where did the idea of Carrot come from?
How do you find your unique abilities?
What is the importance of decluttering?
What are the non-negotiables you should set for a job?
And much more!
Episode Resources
PropertyZar
Watch the video version of this interview on YouTube
Carrotcast Podcast
Carrot YouTube
The Life-Changing Magic of Tidying Up by Marie Kondo
Subscribe to Investing in Real Estate on iTunes
Find Your Financial Freedom Number
Subscribe to the Morris Invest YouTube channel
Like Morris Invest on Facebook
Contact Trevor Mauch
Website
Facebook
Twitter
LinkedIn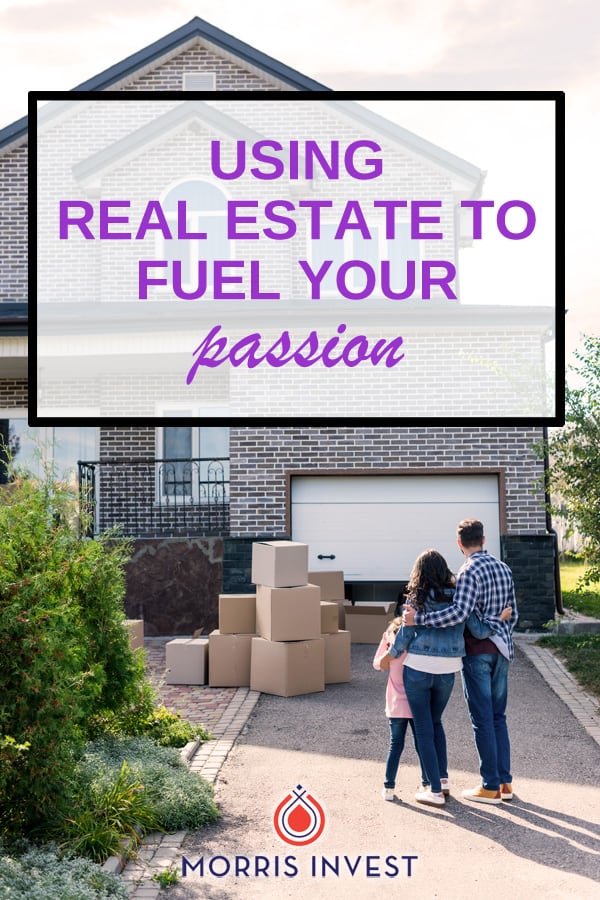 Ready To Build Passive Income Through Rental Real Estate?
Ready to talk about your goals? We're here to show you the tools and teach you the process to begin earning legacy wealth for you and your family.