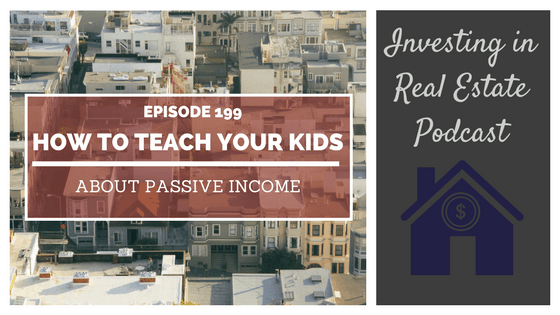 EP199: How to Teach Your Kids About Passive Income
Book a call with our team: https://go.oncehub.com/morrisinvest
In our family, we are always trying to instill a strong financial education in our children. Sometimes this is through strategies we've planned for, or ideas we've read in books, but sometimes a lesson simply presents itself.
Recently, an opportunity arose to teach our seven-year old son about passive income and investing. On this episode of Investing in Real Estate, we're sharing our approach to teaching kids about passive income, and how to be a savvy investor! We'll also talk about how our children earn and allocate their money. Please join us for episode 199 of Investing in Real Estate!
More About This Show
Recently, our son Miles turned seven. To celebrate, he had a sleepover with his friends. Miles and his friends decided that they wanted to build an Iron Man suit. While this is a great idea, Miles doesn't have the supplies to build superhero garb.
We discussed how he could purchase the materials, and he decided he'd need to earn more money. He thought that a lemonade stand would be a beneficial source of income, and began to brainstorm.
However, he hadn't quite thought about how to get the supplies to run the lemonade stand. He assumed that we would purchase them. We thought this was the perfect opportunity to teach Miles not only about passive income, and how to make your money grow.
After a discussion about earning interest, complete with a marble example, Miles concluded that he would save his money for the remainder of the summer, and then invest (in a family business) in order to earn a profit. We want Miles to do the things he's passionate about, whether that means being a chef or building an Iron Man suit. But we also want him to learn to create passive income in order to fund those passion projects and cover his expenses.
On today's show, you'll hear more about how we teach our children about finances. We'll talk about investing in businesses, and the importance of creating streams of cash. We'll also discuss the idea of letting our children chip in on a rental property. Don't miss this episode of Investing in Real Estate!
If you're ready to begin building a passive income through rental real estate, book a FREE call with our team today. We're ready to talk about your goals and want to help you learn more about earning legacy wealth for you and your family. 
On this episode you'll learn:
How do we teach our children the differences between needs and wants?
Why don't we pay our children to do chores?
Why do we like to take our children to our rental properties?
How do you instill a strong financial education in your children?
And much more!
Episode Resources
Why You Shouldn't Pay Your Kids to Do Chores by Natali Morris
Rich Dad Poor Dad by Robert Kiyosaki
The Opposite of Spoiled by Ron Lieber
What's the Difference Between an A, B, and C Neighborhood?
Subscribe to Investing in Real Estate on iTunes
Find Your Financial Freedom Number
Subscribe to the Morris Invest YouTube channel
Why I Love C Class Properties
Like Morris Invest on Facebook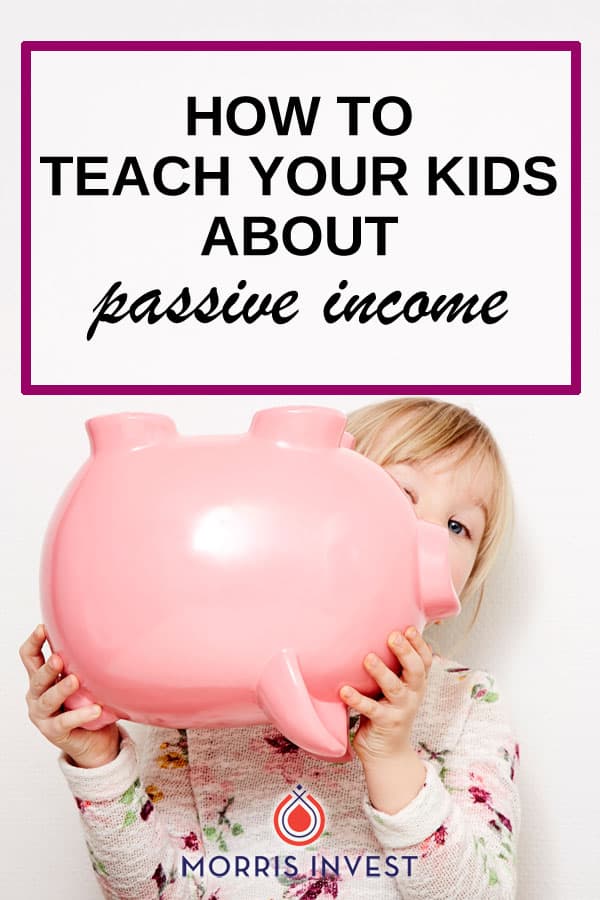 Ready To Build Passive Income Through Rental Real Estate?
Ready to talk about your goals? We're here to show you the tools and teach you the process to begin earning legacy wealth for you and your family.