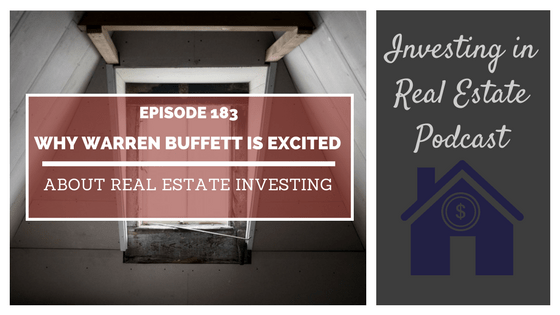 EP183: Why Warren Buffett is Excited About Real Estate Investing
Book a call with our team: https://go.oncehub.com/morrisinvest
If there's one investor you should know about, it's Warren Buffett! Buffett is a multi-billionaire, one of the smartest investors of all time, and the owner of Berkshire Hathaway. One of the many redeeming qualities about Buffett's investment strategy is that he never invests in anything he doesn't understand.
But recently, Buffett has educated himself on the real estate market, and he has shifted his overall strategy. On this episode of Investing in Real Estate, I'm discussing Warren Buffett's recent moves into the real estate market. I'll discuss his purchases, and what they mean for the outlook of the market. Don't miss episode 183 of Investing in Real Estate!
More About This Show
In the past few weeks, the big news item in the investing sector is that Warren Buffett's company, Berkshire Hathaway, has invested nearly $400 million dollars into an investment company. Because Buffett is such a smart and safe investor, this particular deal was a few years in the making.
He and his team took three years to study and analyze the holdings. They went to meetings and thoroughly educated themselves before ultimately purchasing stake in real estate investment trust, Store Capital.
Buffett's company invested $377 million in Store Capital, which regulates single-tenant properties. Buffett has announced that he's excited about the real estate market. Here in the US, we're seeing appreciation, stability, and long-term growth. Actually, Buffett thought that real estate was undervalued in his portfolio, which is why he initiated this large, profitable deal with Store Capital.
On today's show, I'll discuss more details from the Berkshire Hathaway real estate purchase. I'll talk about what Buffett getting excited about real estate investing means for you, and how to take advantage of current market conditions. Please join me on this episode of Investing in Real Estate! 
If you're ready to begin building a passive income through rental real estate, book a FREE call with our team today. We're ready to talk about your goals and want to help you learn more about earning legacy wealth for you and your family.
On this episode you'll learn:
In how many states does Warren Buffet own real estate investments?
What is the state of the worldwide economy?
What is happening in the Chinese bond market?
What is Buffett's stance on new home construction?
And much more!

Episode Resources
Subscribe to Investing in Real Estate on iTunes
Find Your Financial Freedom Number
Subscribe to the Morris Invest YouTube channel
Like Morris Invest on Facebook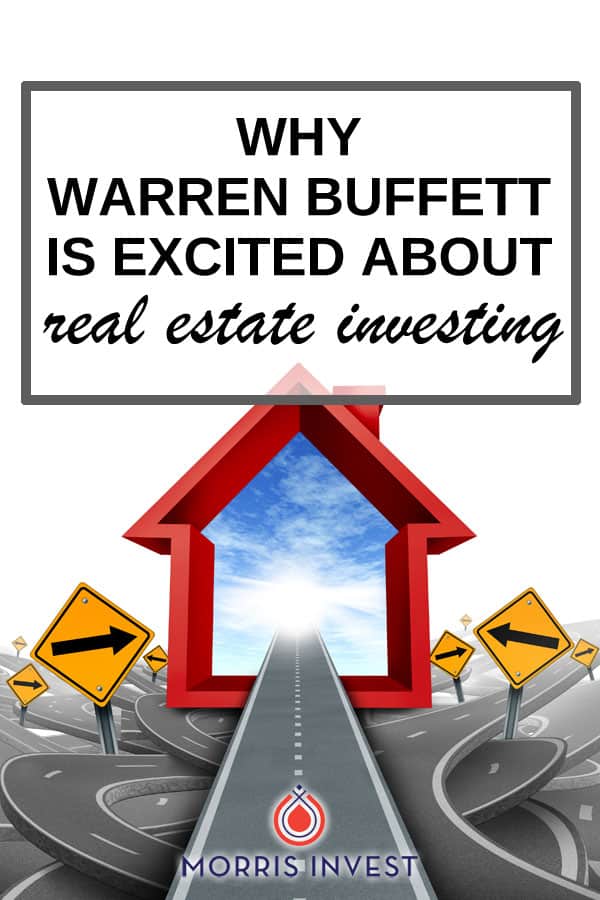 Ready To Build Passive Income Through Rental Real Estate?
Ready to talk about your goals? We're here to show you the tools and teach you the process to begin earning legacy wealth for you and your family.