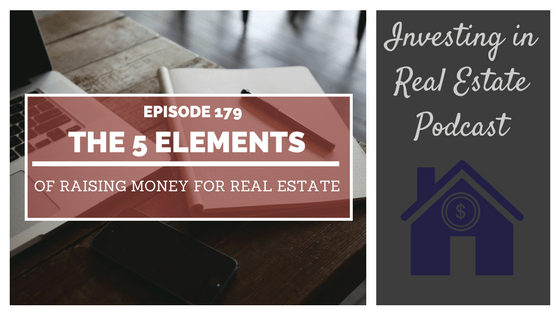 EP179: The 5 Elements of Raising Money for Real Estate – Interview with Victor Menasce
Book a call with our team: https://go.oncehub.com/morrisinvest/?utm_source=MIblog&utm_medium=MIBlog&utm_campaign=MIblog&Source=MIblog
This episode of Investing in Real Estate is brought to you by ZipRecruiter. With ZipRecruiter, you can post your job to 100+ job sites with just one click. Visit ZipRecruiter.com/investing to post your jobs for free!

For many real estate investors, private financing is the key to success. However, if you've never raised money before, the process can seem intimidating. For today's show, we're bringing in a capital-raising expert!
On this episode of Investing in Real Estate, I'm interviewing Victor Menasce. Victor is a trusted real estate investment expert, developer, and author of the compelling book, Magnetic Capital. He's here to share the five elements of how to raise capital. Victor has raised more than $300 million for ventures, corporate buyouts, and real estate projects; you won't want to miss his insights!
More About This Show
In his experience of raising over $300 million in funding, Victor Menasce has learned exactly what it takes to put together a successful deal. In his book, Magnetic Capital, he outlines the five elements of raising money.
The first element for raising capital lies in cultivating strong relationships. Victor explains that most people will not lend their hard-earned money to just anyone. He recommends building strong relationships in business in order to make the private money partnership effortless.
Victor explains that trust is another vital element in raising money. Both parties must have an alignment of intention, and have the same goals. Trust consists of a whole series of concepts, including trust to execute on a plan and trust to meet commitments.
The third element is results. Most lenders want to see a proven track record. For a new investor, Victor recommends teaming up with a partner who has experience in order to gain knowledge.
The deal also needs to be a compelling opportunity. Victor posits that a great deal will always get funded, so working with mentors is important when selecting deals.
Additionally, alignment is important. Victor explains that all goals must align. Some investors are particular about how long their money is tied up, so it's important that the goals for the money and the goals for the project are a match.
On today's show, Victor is sharing even more valuable information about raising private money. You'll learn about how he got started raising money, and how to get in the right mindset in order to approach lenders. You'll learn about how to begin raising capital, and what to look for in a private money partnership. Don't miss episode 170 of Investing in Real Estate!
If you're ready to begin building a passive income through rental real estate, book a FREE call with our team today. We're ready to talk about your goals and want to help you learn more about earning legacy wealth for you and your family.
On this episode you'll learn:
What is the rule of three?
What is the cutoff for residential underwriting rules?
What is the importance of a natural relationship progression in business?
How do you build trust in business relationships?
How can you take the pressure off when approaching a lender?
And much more!
Episode Resources
ZipRecruiter
Magnetic Capital by Victor Menasce
Subscribe to Investing in Real Estate on iTunes
Find Your Financial Freedom Number
Subscribe to the Morris Invest YouTube channel
Like Morris Invest on Facebook
Contact Victor Menasce
Website
Facebook
Twitter
LinkedIn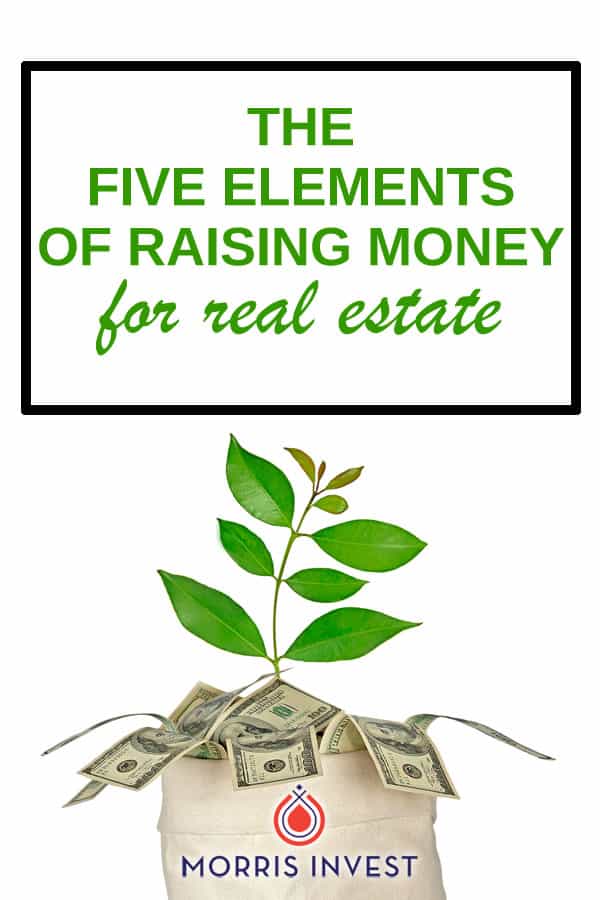 Ready To Build Passive Income Through Rental Real Estate?
Ready to talk about your goals? We're here to show you the tools and teach you the process to begin earning legacy wealth for you and your family.