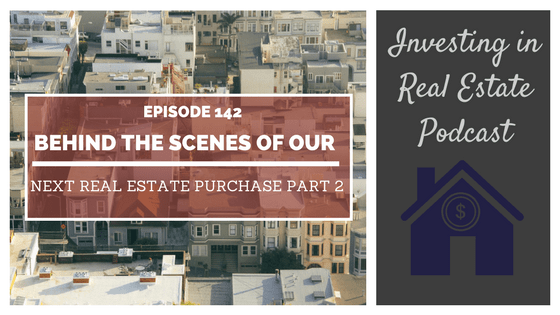 EP142: Behind the Scenes of Our Next Real Estate Purchase Part 2
Book a call with our team: https://morrisinvest.com/book-a-call/

Sometimes being a real estate investor can involve making serious decisions about how to most effectively run your business and manage your finances. On today's show, Natali and I wanted to pull back the curtain once again and discuss how to best move forward in our real estate business.
On today's show, you'll hear Natali and I discuss the constant revision of our Freedom Number, and how we've leveraged our assets. We'll also talk about how to move forward with our new business credit cards, and how to evaluate financial products. Please join our conversation on this episode 142 of Investing in Real Estate.
More About This Show
On episode 335, I interviewed Mike Banks from Fund&Grow about using business credit cards to purchase rental real estate. This is a fantastic strategy, because it's not tied to your personal credit score. Using these credit cards allows you to purchase properties at no interest for an introductory period.
We decided to employ this strategy on a personal level. We applied jointly, and were approved for five different business credit cards. These lines of credit total $176,000, and are zero interest. We are able to request credit access checks, and treat these credit lines as cash!
Clearly, $176,000 could help us grow our portfolio rapidly, especially since the all-in cost of our properties is right around $50,000. We do have aspirations of reaching our Freedom Number, but we've also seen great success in making large payments toward our primary mortgage.
In fact, earlier this year we applied a large payment to our mortgage by accessing a home equity line of credit. We were able to shave an entire year off the life of our loan, as well as $34,000 in interest. Doing this is so rewarding. It's liberating to strive toward owning your home free and clear.
On today's show, you'll hear us navigate this decision making process. We'll talk about our acquisition strategy, and how many properties we plan to purchase in 2017. We'll discuss creating financial freedom through real estate, and how you can access your own business line of credit! Don't miss episode 142 of Investing in Real Estate!
If you're ready to begin building a passive income through rental real estate, book a FREE call with our team today. We're ready to talk about your goals and want to help you learn more about earning legacy wealth for you and your family.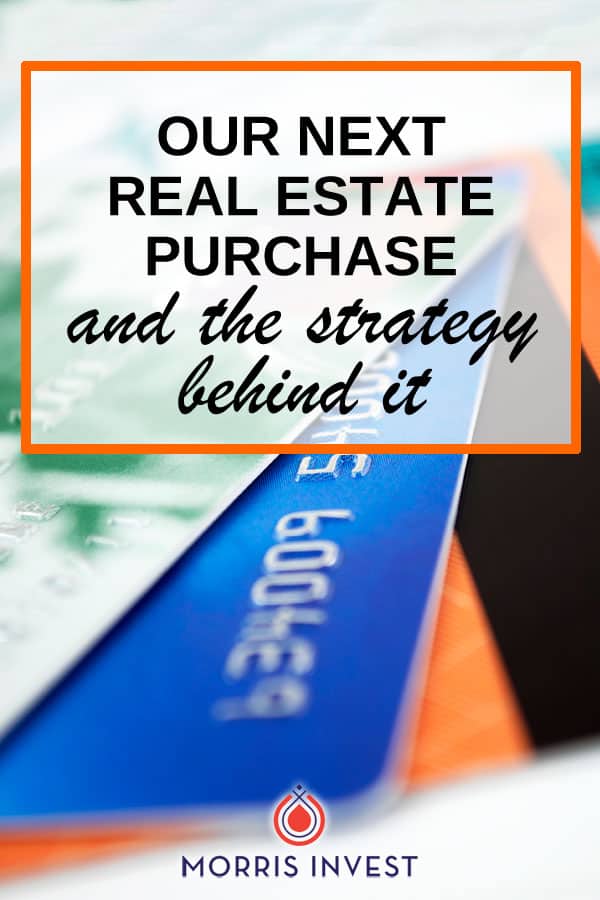 On this episode you'll learn:
Should you revise your Freedom Number?
Why is rental real estate so powerful in case of emergencies?
How do balance transfer checks work?
How can you qualify for a large amount of business credit cards?
Why do 401k providers discourage borrowing?
And much more!
 Episode Resources
How to Pay Off Your Mortgage with a HELOC
How to Use a Home Equity Line of Credit as an Investment Tool
Use Debt to Buy Real Estate with Mike Banks – Episode 482
Morrisinvest.com/funding
The Millionaire Real Estate Investor by Gary Keller
Subscribe to Investing in Real Estate on iTunes
Find Your Financial Freedom Number
Subscribe to the Morris Invest YouTube channel
Like Morris Invest on Facebook
Ready To Build Passive Income Through Rental Real Estate?
Ready to talk about your goals? We're here to show you the tools and teach you the process to begin earning legacy wealth for you and your family.