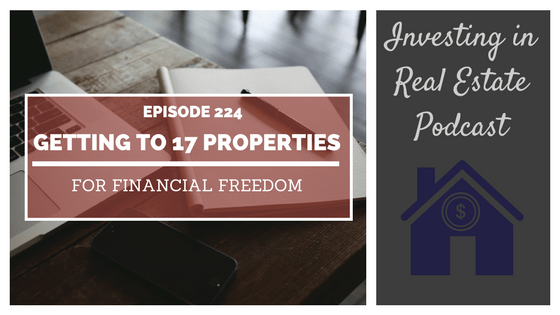 EP224: Getting to 17 Properties for Financial Freedom – Interview with Ember Pilati
Book a call with our team: https://go.oncehub.com/morrisinvest
This episode of Investing in Real Estate is sponsored by Bombfell. Bombfell is an easier way for men to get better clothes. Visit bombfell.com/investing to receive $25 off of your first order of personalized clothing!
Reaching financial freedom is not some far-fetched goal. This is a real accomplishment that real people achieve every day by putting a plan into action. That's why I love sharing the stories of investors who are making their dreams happen.
On this episode of Investing in Real Estate, we're bringing you the story of Ember Pilati, a new investor who has acquired three properties in just a short period of time. We'll discuss her route to financial freedom, including her acquisitions process and financing strategy. On today's show, we'll discuss the ins and outs of Ember's journey thus far!
More About This Show
Ember is a mom of five who lives in Utah. She left behind her dance studio 11 years ago to become the CEO of her family. But now that her youngest child is approaching kindergarten, she started thinking about what she could do with her extra time.
She didn't necessarily want a job, but she kept her eyes open for opportunities. Ember actually found our podcast when researching ways to pay off her primary mortgage faster. She kept listening to episode after episode, and became convinced that real estate was the avenue to financial freedom she had been looking for.
She calculated her Freedom Number, which is 17. After realizing that properties in Utah produced low ROI, she decided it was not in her best interest to invest close to home. Ember booked a call with our team, and worked with our portfolio manager Larry to obtain her first rental property.
In just a few short months since that initial purchase, Ember and her husband have picked up a total of three rental properties. They own two duplexes, and a single family home. Their goal is to acquire seven properties this year.
On today's show, Ember is sharing how she and her family have financed their investments. You'll hear how she involves her children in the process, and her experience using a HELOC. She'll also flip the script and ask me a few questions about our process! Ember's story is so inspiring, don't miss episode 224 of Investing in Real Estate!
If you're ready to begin building a passive income through rental real estate, book a FREE call with our team today. We're ready to talk about your goals and want to help you learn more about earning legacy wealth for you and your family.
On this episode you'll learn:
Which has a better tenant turnover rate: a duplex or a single-family home?
What are the three stages of real estate investing?
How many bedrooms are optimal in a duplex?
How do you calculate ROI?
How can you use spreadsheets to reach your goals?
And much more!

Episode Resources
Bombfell
How to Pay Off Your Mortgage in 5 Years by Clayton and Natali Morris
ROI Calculations: Dirty little Secrets – Episode 429
EP321: The Three Stages of Real Estate Investing
Profit First by Mike Michalowicz
Tax-Free Wealth by Tom Wheelwright
Subscribe to Investing in Real Estate on iTunes
Find Your Financial Freedom Number
Subscribe to the Morris Invest YouTube channel
Like Morris Invest on Facebook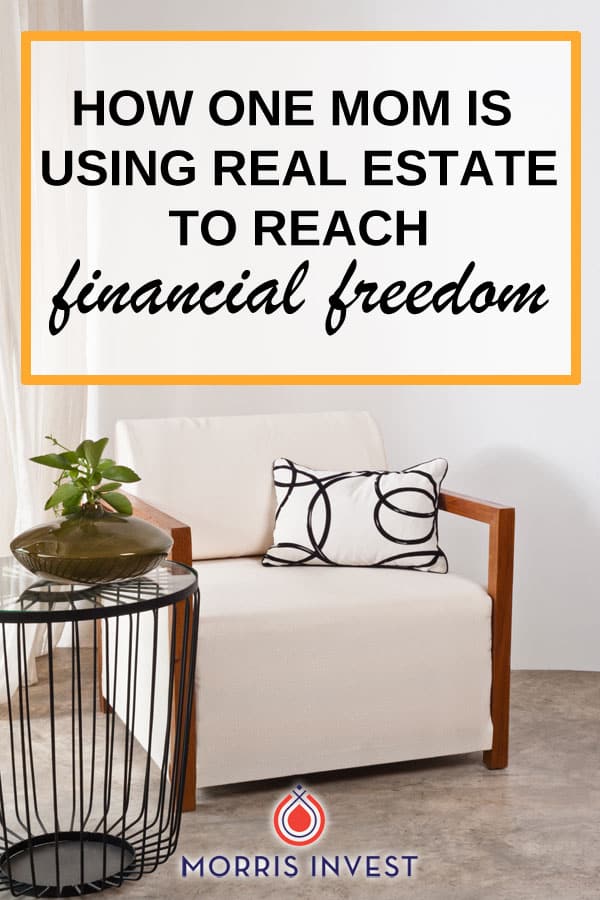 Ready To Build Passive Income Through Rental Real Estate?
Ready to talk about your goals? We're here to show you the tools and teach you the process to begin earning legacy wealth for you and your family.