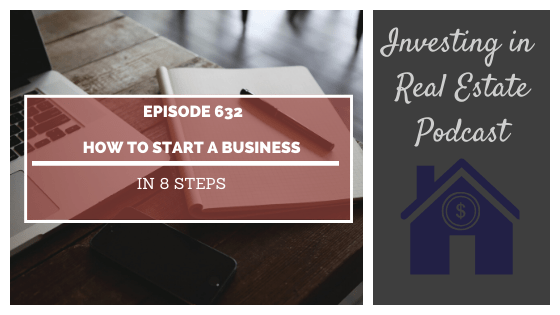 There's a reason why so many businesses and entrepreneurs choose Terry Ogburn as their business coach. His proven coaching system helps business owners create a clear vision and work on what matters in their business.Terry is passionate about helping entrepreneurs plan, launch and develop their businesses with his expertise and systems.
On today's show, Terry is sharing his eight steps to reaching success in any business. Whether you want to start a business, or are looking to take your existing business to the next level, Terry's incredible tips will bring you tons of value. Plus, Terry is giving our listeners an amazingly gracious gift!
Step 1: Create a Business Development Plan
In your business development plan, you should include all systems, plans, and organization necessary for your business. Map out all of your strategies, including sales, marketing, and management.
Step 2: Implement a Strategic Plan
Your strategic plan is an action plan that you use to put your business development into play. This plan should include all of the individuals and team members you will need to help you reach your goals.
Step 3: Put Together an Organization Strategy
A comprehensive organization strategy should contain a chart with job descriptions. Find a free example online, and then tailor it to fit your business' needs.
Step 4: Create a Checklist for Each Job
Any job function in your organization should have a checklist so that each team member knows what their duties are. This includes your marketing team, salespeople, bookkeeper, and all other roles.
Step 5: Map Out Your Budget and Create a Pro Forma
A budget allows you to understand your businesses income and expenses. A pro forma allows you to predict expected returns in your business.
Step 6: Put Together a Policies and Procedures Manual
As a business owner, you need to have clear policies in place to lay out how you will handle things like vacation time, credit cards, and all other relevant rules and regulations.
Step 7: Build a Direct Marketing Plan
A successful direct marketing plan is creative, original, and tailored to your target market. Spend some time thinking about how you can attract your ideal client.
Step 8: Plan Your Social Media Strategy
With social media, there are so many different platforms. Identify where your ideal client is, and spend time there interacting with them.
Episode Resources
Book a Call with Our Team
Manscaped ← Get 20% off with code INVESTING
Breaking the Habit of Being Yourself by Dr. Joe Dispenza
Psycho-Cybernetics by Maxwell Maltz, MD
Think and Grow Rich by Napoleon Hill
Subscribe to Investing in Real Estate on Apple Podcasts
Find Your Financial Freedom Number
Subscribe to the Morris Invest YouTube channel
Like Morris Invest on Facebook
Connect with Terry Ogburn
Website ← Set up your FREE 1-hour coaching call with Terry!
Facebook
LinkedIn
DISCLAIMER: I am not a financial adviser. I only express my opinion based on my experience. Your experience may be different. These videos are for educational and inspirational purposes only. Investing of any kind involves risk. While it is possible to minimize risk, your investments are solely your responsibility. It is imperative that you conduct your own research. There is no guarantee of gains or losses on investments.
AFFILIATE DISCLOSURE: Some of the links on this channel are affiliate links, meaning, at NO additional cost to you, I may earn a commission if you click through and make a purchase and/or subscribe. However, this does not impact my opinion. We recommend them because they are helpful and useful, not because of the small commissions we make if you decide to​ use their services. Please do not spend any money on these products unless you feel you need them or that they will help you achieve your goals.
Ready To Build Passive Income Through Rental Real Estate?
Ready to talk about your goals? We're here to show you the tools and teach you the process to begin earning legacy wealth for you and your family.