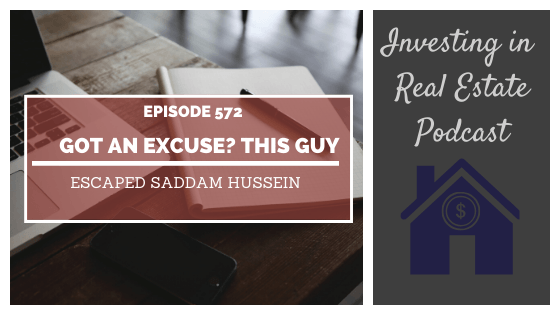 Book a call with our team: https://go.oncehub.com/morrisinvest
This episode is sponsored by SimpliSafe! With SimpliSafe, you get comprehensive protection for your home. It's all monitored twenty-four seven by live security professionals. You can set up your system yourself, with no tools needed—or SimpliSafe's experts can do it for you. Go to simplisafe.com/investing to get free shipping on your order, plus a 60-day money back guarantee.
What's your excuse? Honestly, what is it that holds you back from investing in real estate? Today you're going to hear an honest conversation about how to identify your challenges, and how to turn them into opportunities. There's no one better to learn this lesson from than Noah Laith.
Noah is a real estate entrepreneur with an incredible story of overcoming hardships. In this interview, we're discussing all of the mindset blocks that hold you back from reaching your potential. Noah is sharing invaluable tips on learning, executing, eliminating distractions, and more!
On this episode you'll learn: 
What mind mapping is.
How to find time for reading.
The importance of identifying a mentor.
What it means to guard your brain with the right knowledge.
The benefits of waking up early.
How to reprogram your fears.
The power of consistently journaling.
Episode Resources
SimpliSafe
Personal Power by Tony Robbins
Speed Reading by Tony Buzan
David Allen's Getting Things Done Method
Deep Work by Cal Newport
Digital Minimalism by Cal Newport 
Omnifocus
Find Your Financial Freedom Number
Subscribe to the Morris Invest YouTube channel
Like Morris Invest on Facebook
Connect with Noah Laith
Email
Website
If you're ready to begin building a passive income through rental real estate, book a FREE call with our team today. We're ready to talk about your goals and want to help you learn more about earning legacy wealth for you and your family.
Ready To Build Passive Income Through Rental Real Estate?
Ready to talk about your goals? We're here to show you the tools and teach you the process to begin earning legacy wealth for you and your family.