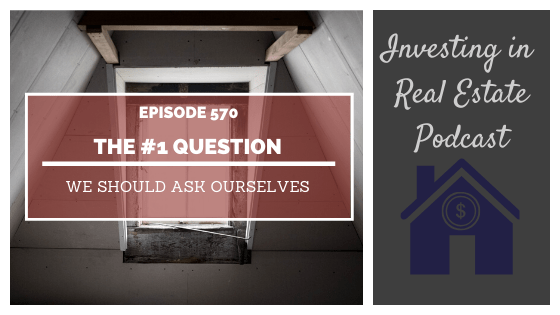 Book a call with our team: https://go.oncehub.com/morrisinvest
What could you accomplish if you were not afraid? Over the holiday season, I read a book that changed the way I think. On today's show, I want to share a simple principle from this book that can help you eliminate your fear-based excuses.
In this episode, I'm going to challenge you to set a 30-day goal that will help you improve your life. You'll learn about the simple question you can ask yourself, and how you can learn more about yourself through this challenge. If you're ready to change the way you think, this episode of Investing in Real Estate is for you!
On this episode you'll learn:
The book that recently changed my perspective.
Why "what if" is such a powerful question.
How to shine a light on your excuses.
The three areas you should question.
Why it's so important to step outside your comfort zone.
Episode Resources
Can't Hurt Me by David Goggins 
Financial Freedom Academy
Find Your Financial Freedom Number
Subscribe to the Morris Invest YouTube channel
Like Morris Invest on Facebook
If you're ready to begin building a passive income through rental real estate, book a FREE call with our team today. We're ready to talk about your goals and want to help you learn more about earning legacy wealth for you and your family.
Ready To Build Passive Income Through Rental Real Estate?
Ready to talk about your goals? We're here to show you the tools and teach you the process to begin earning legacy wealth for you and your family.