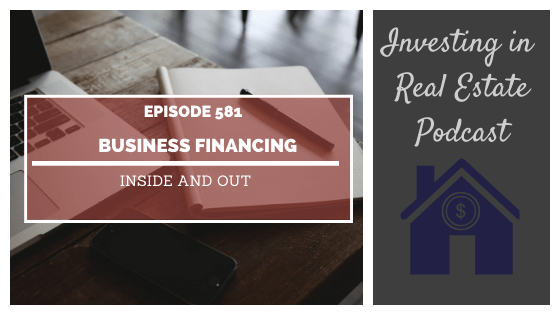 Book a call with our team: https://go.oncehub.com/morrisinvest/?utm_source=MIblog&utm_medium=MIBlog&utm_campaign=MIblog&Source=MIblog
This episode is sponsored by Keeps! Keeps has revolutionized the way men are treated for hair loss. Thanks to Keeps, you no longer have to go to the doctor's office for your hair loss prescription. Now, you can visit a doctor online and get your hair loss medication delivered to your home. No more waiting rooms and no more pharmacy checkout lines. Get doctor attention and discrete drug delivery, all from the comfort and privacy of your own home. If you're ready to take action and prevent hair loss, go to keeps.com/investing to receive your first month of treatment for free.
Did you know that there's currently more capital available to businesses today than ever before? It seems counterintuitive post-2008 financial crisis, but the truth is that the tightening of bank regulations opened up a lot of options for alternative lending.
Today's guest, Ty Crandall is a widely-recognized authority in business financing and credit building. He is the CEO of Credit Suite, where he advises clients on business credit building and scoring. On this episode of Investing in Real Estate, Ty is sharing the ins and outs of business credit. If you're ready to grow your business credit, this episode is for you!
On this episode you'll learn:
How alternative lending works.
Why underwriting has changed over the past decade.
The disadvantages that big banks have when it comes to lending.
What credit limits typically are for businesses.
The importance of building business credit.
And more!
Episode Resources
Keeps
morrisinvest.com/funding
FundBox
OnDeck
Seek Business Capital
LexisNexis
Subscribe to Investing in Real Estate on Apple Podcasts
Find Your Financial Freedom Number
Subscribe to the Morris Invest YouTube channel
Like Morris Invest on Facebook
Contact Ty Crandall
Website
LinkedIn
If you're ready to begin building a passive income through rental real estate, book a FREE call with our team today. We're ready to talk about your goals and want to help you learn more about earning legacy wealth for you and your family.
Ready To Build Passive Income Through Rental Real Estate?
Ready to talk about your goals? We're here to show you the tools and teach you the process to begin earning legacy wealth for you and your family.