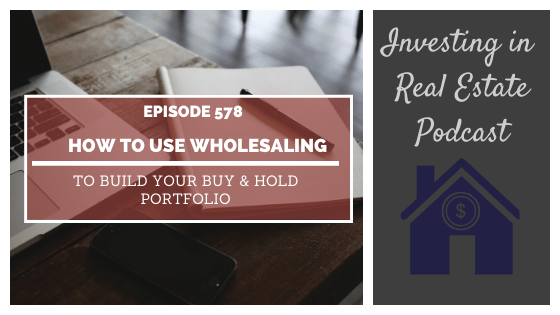 Book a call with our team: https://go.oncehub.com/morrisinvest
This episode of Investing in Real Estate is sponsored by LegalZoom. Over the past 19 years, LegalZoom has helped more than four million people. They provide the resources you need to confidently resolve your personal and business legal needs. Go to LegalZoom.com today, and enter the promo code INVESTING in the box at checkout for special savings.
Have you ever considered using the incredible returns available from wholesaling real estate to build a buy and hold portfolio? Lance Wakefield is a real estate wholesaler in the Dallas, Texas area who grew his portfolio from one to three digits in less than a year!
On today's show, Lance is diving deep into his real estate strategy, including marketing, banking, acquisitions, and more. Lance has so much wisdom on ethical and profitable wholesaling; you won't want to miss this episode of Investing in Real Estate!
On this episode you'll learn:
The details of Lance's first investment.
How Lance got into wholesaling real estate.
The importance of being genuine and honest in business.
What Lance looks for in a bank.
The two huge variables of marketing.
Why there is no such thing as a secret sauce.
How Lance has created a large real estate portfolio.
Episode Resources
LegalZoom
Subscribe to Investing in Real Estate on Apple Podcasts
Find Your Financial Freedom Number
Subscribe to the Morris Invest YouTube channel
Like Morris Invest on Facebook
Contact Lance Wakefield
Website
Facebook
If you're ready to begin building a passive income through rental real estate, book a FREE call with our team today. We're ready to talk about your goals and want to help you learn more about earning legacy wealth for you and your family.
Ready To Build Passive Income Through Rental Real Estate?
Ready to talk about your goals? We're here to show you the tools and teach you the process to begin earning legacy wealth for you and your family.