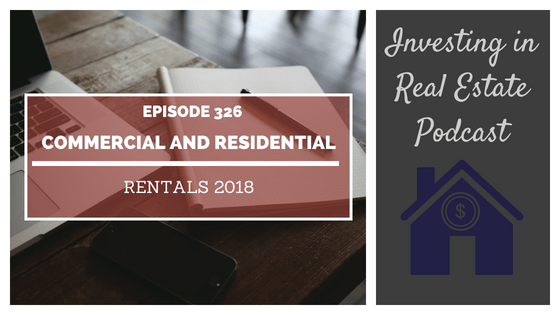 EP326: Commercial and Residential Rentals 2018 – Interview with Mark Ferguson
Book a call with our team: https://go.oncehub.com/morrisinvest
Today's episode of Investing in Real Estate is sponsored by FilterEasy! FilterEasy is a super convenient subscription service that makes it impossible to forget to change your filters. With FilterEasy, when it's time to change your filters, they'll be at your doorstep! FilterEasy is offering our listeners their first order for FREE! Sign up at FilterEasy.com and use code INVESTING or call 1-855-910-EASY (3279).
Being a savvy investor means keeping your finger on the pulse of the market, and then acting accordingly. Today's guest, Mark Ferguson, is a smart investor who is well-versed in both the residential and commercial investing sectors. Mark has been in the real estate game since 2001; he runs a brokerage, has a buy and hold portfolio of 18 properties, flipped 26 homes in 2017, and just wrapped up a $2.1 million commercial project. Additionally, Mark is a podcaster and blogger at Invest Four More.
On today's episode of Investing in Real Estate, Mark is walking us through his investing experience and strategies. We'll talk about his biggest successes as an investor, and how he learned to pivot in the industry. We'll discuss Mark's buy and hold portfolio, how he finds his deals, and so much more! If you're ready to learn about what it takes to be a successful investor long-term, this show is for you!
More About This Show
When it comes to the world of real estate investing, Mark Ferguson has a storied past. He's done it all–buy and hold investing, flipping, commercial investing, and more. In fact, Mark began his real estate career as a real estate agent in 2001.
And up until a few years ago, all of Mark's properties were residential. He owns nearly 20 buy and hold rentals in Colorado. However, prices in that market continue to rise, and rental amounts can not keep up in order to bring in a high return.
Because of this, Mark decided to shift his investing strategy. He explains that at the time, he wasn't necessarily considering commercial real estate investing. However, a deal came across his desk that was too good to pass up.
In February, Mark closed on an incredible project. He and his partner purchased a $2.1 million commercial strip mall. The building is over 68,000 square feet, is home to a grocery store, a coffee shop, and Mark's newest venture–his brokerage!
On today's show, Mark is walking us through his incredible real estate journey. We'll talk about his tips for securing a successful commercial investment, and how to find the best houses for flipping. We'll talk about appreciation, Mark's goals, blogging, and so much more! Please join us for episode 326 of Investing in Real Estate!
If you're ready to begin building a passive income through rental real estate, book a FREE call with our team today. We're ready to talk about your goals and want to help you learn more about earning legacy wealth for you and your family.
On this episode you'll learn:
Why did Mark stop buying rental properties in Colorado?
Can you find worthwhile rental properties on the MLS?
What kind of commercial properties does Mark consider to be safe?
How many units does it take to qualify as a commercial property?
Where does Mark find his deals?
And so much more!
Episode Resources
FilterEasy
Invest Four More Podcast
Build a Rental Property Empire by Mark Ferguson
Subscribe to Investing in Real Estate on iTunes
Find Your Financial Freedom Number
Subscribe to the Morris Invest YouTube channel
Like Morris Invest on Facebook
Contact Mark Ferguson
Website
Facebook
Twitter
LinkedIn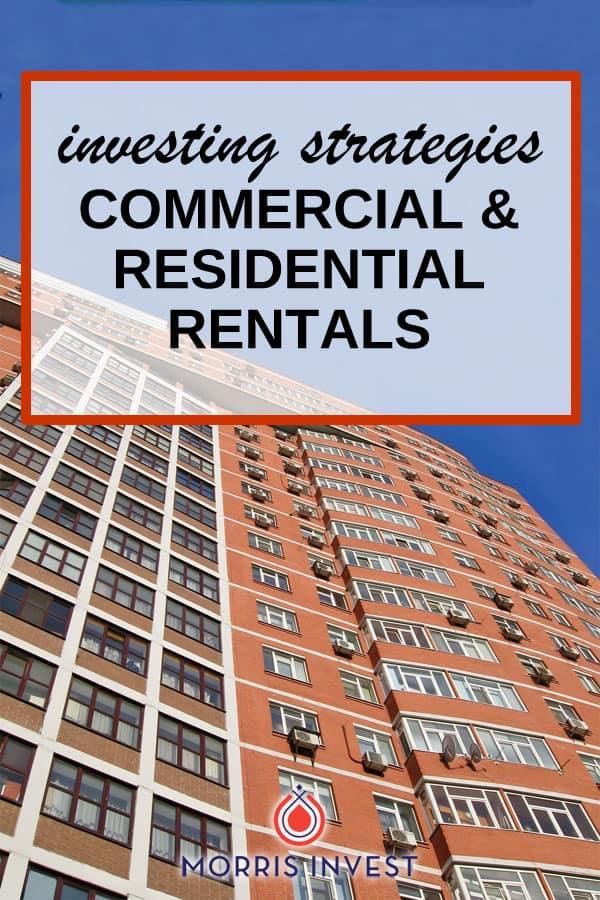 Ready To Build Passive Income Through Rental Real Estate?
Ready to talk about your goals? We're here to show you the tools and teach you the process to begin earning legacy wealth for you and your family.