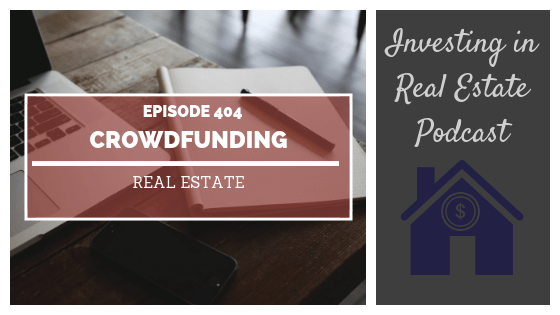 Book a call with our team: https://morrisinvest.com/book-a-call/
Today's episode of Investing in Real Estate is sponsored by Purple. Purple is a leading comfort tech company that uses cutting-edge science to create the world's most comfortable sleep and sit products. Right now, our listeners will get a FREE sheet set and mattress cover with any mattress purchase. Get yours at Purple.com/INVESTING. 
Today's episode is also sponsored by Fin! Fin does everything a great assistant can without the cost and commitment of a full-time hire. Try Fin for FREE by visiting our special link—http://fin.com/investing.
Often in real estate investing, the million dollar question is, "where do I find capital?" And unless you've been in the game for a long time, you might not know that the internet actually revolutionized the capital formation industry.
Crowdfunding real estate is a simple concept, but one that has a lot of legal stipulations. Today's guest, Mark Roderick, is a crowdfunding attorney who is here to share his expertise! On this episode of Investing in Real Estate, you'll learn about the history of crowdfunding, how it works, and so much more!
On this episode you'll learn:
The law that changed the crowdfunding industry.

What crowdfunding is.

The difference between private and public offerings.

How the internet has disrupted the crowdfunding industry.

Why crowdfunding is a marketing business.

The three different titles within the JOBS Act.

Two sites you can use for crowdfunding.

And much more!
Episode Resources
Purple
Fin
RealCrowd
CrowdStreet
Subscribe to Investing in Real Estate on Apple Podcasts
Find Your Financial Freedom Number
Subscribe to the Morris Invest YouTube channel
Like Morris Invest on Facebook
Contact Mark
Website
Twitter
LinkedIn
If you're ready to begin building a passive income through rental real estate, book a FREE call with our team today. We're ready to talk about your goals and want to help you learn more about earning legacy wealth for you and your family.
Ready To Build Passive Income Through Rental Real Estate?
Ready to talk about your goals? We're here to show you the tools and teach you the process to begin earning legacy wealth for you and your family.