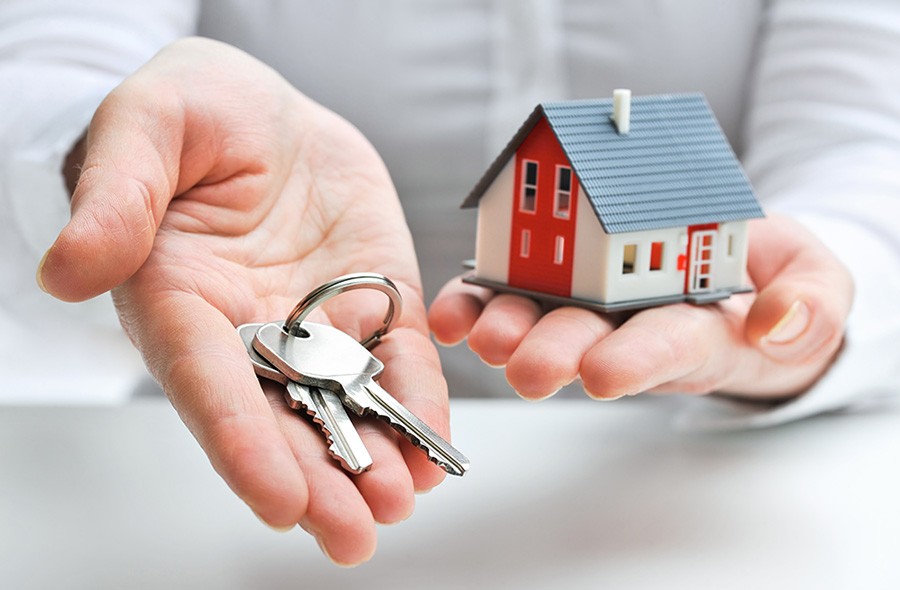 I've been investing in turnkey real estate for over a decade now, and the biggest takeaway from my experiences is that it truly is the best way to invest in rental real estate. I've had so much success in my turnkey property dealings, that it just made sense to keep moving forward, year after year. Today, the whole process has provided me with a large rental real estate portfolio, all the funds needed to become financially independent, as well as a nest egg to retire on.
My experience has also led me to want to share what I have learned with others in the hopes that it will provide them with what they need for their family, their immediate and long-term future, and help them live the life they have been dreaming of. With that in mind, let's dive in and talk about 5 essential things you should know about investing in turnkey real estate.
What is Turnkey Real Estate?
First, let's start with the basics and discuss what a turnkey property is. In general, it's an investment property that is rent ready with all the renovations finished, or completely built from the ground up for the investor. It will also typically have a tenant in place, as well as a property manager assigned. It's a hands-free, passive way of investing in real estate that is normally cash flowing from day one. Turnkey real estate can be obtained through full service turnkey providers who take care of all the details for the investor.
What You Should Know About Turnkey Property Investments
If you are new to the world of turnkey real estate, you will certainly benefit from learning as much about it as possible. Once you are armed with the knowledge of this type of investment, you can make an informed decision as to whether or not it's right for you. With that in mind, let's get started:
Before you read any further, check out this quick video regarding turnkey properties and what you need to consider:
1. Turnkey Investments Allow Those with Zero Industry Experience to Buy Rental Real Estate
I've talked to many individuals who say they have a friend or acquaintance who is doing very well financially investing in real estate, and that they want to head down that path also, but just don't know how to. Or, they share that they have done tons of research on how to find, buy, and renovate a property; but it's confusing, time consuming, and just not their thing. They explain that they don't have the proper experience on how to find low cost properties, or how to even begin with the renovation process. That's where the phrase, "leave it up to the professionals", comes into play.
When investing in turnkey real estate, you don't have to worry about having experience on the topic. Turnkey investments allow anyone to become a real estate investor with the help of a professional turnkey provider. A full service real estate company such as this takes care of every single detail for the investor – from finding the best rental market, completing renovations, placing a tenant and property manager, and more.
Morris Invest is one such company that has been providing turnkey rental properties to interested individuals for 15 years. They come to us with a dream of owning a cash flowing rental property, and we make it happen for them. A perfect example is the story of our latest client, Norvella. Read and hear directly from her in our post – An Exceptional Real Estate Investment Experience – Interview with Norvella. The bottom line is that buying a turnkey rental property is one of the easiest ways to become a successful investor.
2. Busy Investors Can Quickly Own More Profitable Properties When Buying Turnkey Real Estate
There are those who have all the experience they need to successfully invest in a rental property, but the element they are lacking that holds them back is "time". If you don't have the time to complete all the essential tasks, and there are many of them, then it will never happen. It's a tremendous amount of work to research the best locations, seek out and find a lucrative deal, perform all the renovations, screen tenants, take care of all the necessary documents, hire a trustworthy property manager, and so on. It's a lot of work!
Along with not being able to perform all these tasks because of time constraints, wise investors know that their time is better spent doing other things to increase their net profit, as opposed to doing months of large and small tasks just to get one deal going. Turnkey investments allow property buyers to sit back and relax, or keep busy with their other deals, while a turnkey provider performs all the necessary steps for them – essentially just handing the investor the key to their new rental property that is cash flowing from day one.
3. Turnkey Investments Provide an Easy Way to Buy Lucrative Out of State Properties
This 3rd aspect of turnkey investments, buying out of state, is something that makes it very attractive to wise investors. Why? Because it allows an investor to buy rental properties in the most lucrative rental markets they can find, without being concerned about the fact that they do not live in the same state. For instance, if you live in New York, but you know that Texas has the best rental real estate opportunities because of its population and economic growth, demand for rentals, and so on, it can seem like an impossible task because of the distance. But with turnkey investments, you could actually live in Europe and invest in Texas.
Let's face it, some of us don't live in states or cities that offer a great rental market, or that offer landlord friendly laws – but when you buy turnkey real estate, you can invest in the locations that are best for real estate professionals. Additionally, once everything is squared away, and you own a rental property in another state, your property manager will take care of everything else moving forward – all your tenant's phone calls, rent collection, maintenance repairs, everything. All it takes is a phone call to a turnkey provider such as Morris Invest, and you can be set up with a cash flowing asset in a state like Texas.
4. Turnkey Rental Properties Create Cash Flow from Day One
As we mentioned above, your property will cash flow immediately. What exactly does this mean? It means that once you officially own a turnkey rental property, you won't have to wait for building permits, or wait months for the renovations to be completed, or wait an extended amount of time until you find a reliable tenant. When you invest in turnkey real estate, these items are already taken care of for you ahead of time, so the rent checks will start rolling in immediately.
When you go down the path of investing in a (non) turnkey property, it's common for the investor to have a large loss of rental income because of the time it takes to finish the items mentioned above. This is why investing in turnkey properties just makes sense.
A Note About Maximizing Your Cash Flow
No matter what stage of your real estate investing career you are in, you should ensure that you are on the ball with doing everything you can to lower your tax burden. After all, you're in the business to bring in money to take care of yourself and your family, not send as much as you can to the government. With that in mind, you may want to consider having an LLC structure for your business. This can save you thousands in taxes. We typically refer our clients to two businesses that we trust that deal in LLCs and taxes – Scott Smith from Royal Legal Solutions, as well as Garret Sutton from Corporate Direct.
You may also want to pick up this book from Amazon, Tax-Free Wealth, that I personally love and recommend to everyone. It will show you how to build massive wealth by lowering your taxes. The author is the personal tax advisor to real estate giant, Robert Kiyosaki.
5. Outstanding Funding Options are Available When Investing in Turnkey Properties
For those who feel they are being held back from investing in turnkey real estate because of financial issues, you will be happy to know that there are actually many funding options you can utilize. Here are a few options to give you some ideas:
You Can Take Out a Non-Recourse Loan to Purchase Turnkey Real Estate
This is a great option for those of you who are experiencing financial problems to the point of having some dings on your credit report. Or, for investors who just don't want to use their own money. This is a loan that is obtained from the bank, but instead of being approved based on your credit score, income verification, and the like, you are instead, approved based on specifications having to do with the property you are trying to purchase. They take into account things such as – is there a tenant already in place, is it located in an area that will appreciate, the condition of the property, and so on.
If you were to default on the loan for any reason, the lender would not come after your personal assets, but instead, the property, since the loan would not be in your name. Not many banks offer this type of loan; you would have to research to find non-recourse lenders. It's worth noting that when you buy a turnkey property from Morris Invest, non-recourse financing is built into the property ahead of time, with the paperwork already done – just another awesome benefit of working with a turnkey provider.
Unsecured Business Credit Cards Save the Day
If you need some help financially, we recommend looking into Fund & Grow. It's a company that we personally use and have nothing but good things to say about. We have seen so many of our clients push deals through with Fund & Grow's assistance. They offer unsecured business credit cards with an introductory offer of 0% interest. This enables an investor to fund a deal with 0% interest, which saves them a ton of money in the process. You can take a look at our personal Fund & Grow page, or you can read more about them by checking out our personal Fund & Grow Review article.
Did You Know You Can Invest in Real Estate with Your Self Directed IRA?
This is one funding option that everyone should know about, but unfortunately, financial advisors tend to not bring the subject up. If you currently have an IRA, you can easily have it converted to a self directed IRA. This gives you more control over what you invest your retirement funds in.
With a regular IRA, you are limited to investments such as stocks and bonds, but with an SDIRA, you can invest in real estate. Not only is this a great way to come up with the money to fund your turnkey property purchase, but it will also take your money out of the volatile stock market, and keep it safe. We wrote an article on the topic that you might find interesting – Why Investing in Real Estate VS Stocks is a Smart Strategy.
Here are a few of our self directed IRA articles that you can dive into if you want to learn more about using an SDIRA to invest in a turnkey property:
Utilize Your 401K to Buy a Rental Property
You can use your 401k to invest in turnkey real estate by converting it to a self directed IRA. It's a great option that will provide you with the needed funds, while having your money invested wisely. Many people have a 401k that, in today's economic climate, is either losing money, or growing slowly. This is because a 401k relies on the volatile stock market, just like a traditional IRA does.
I personally know someone who lost $100,000 from their 401k, in a blink of an eye, when the coronavirus pandemic hit the stock market. With that in mind, if your money is invested in real estate, you may just sleep better at night knowing your funds will be growing, not shrinking. You can find some great articles on investing in real estate using your 401k on our favorite entrepreneur website – www.justbuildwealth.com.
Real Estate Articles by Morris Invest
Whether you are new to the game, or a seasoned real estate investor, the more you know, the more successful you will be at achieving your investing goals. We have many rental real estate articles that can provide you with the knowledge to keep growing your portfolio. Dive into the articles below that interest you the most:
Get on the Path to Financial Independence by Investing in Turnkey Real Estate Today!
The fact that you are here reading this article on investing in turnkey real estate, is a step in the right direction. The next step is to take that knowledge and use it to either purchase your first turnkey rental property, or grow your portfolio if you already have a few under your belt. We are here to help you achieve your dream of owning rental properties, so please feel free to schedule a call with Morris Invest if you have any questions pertaining to the topic.
Before you go, take a tour with a few Morris Invest team members who do a new construction turnkey property walkthrough:
Ready To Build Passive Income Through Rental Real Estate?
Ready to talk about your goals? We're here to show you the tools and teach you the process to begin earning legacy wealth for you and your family.