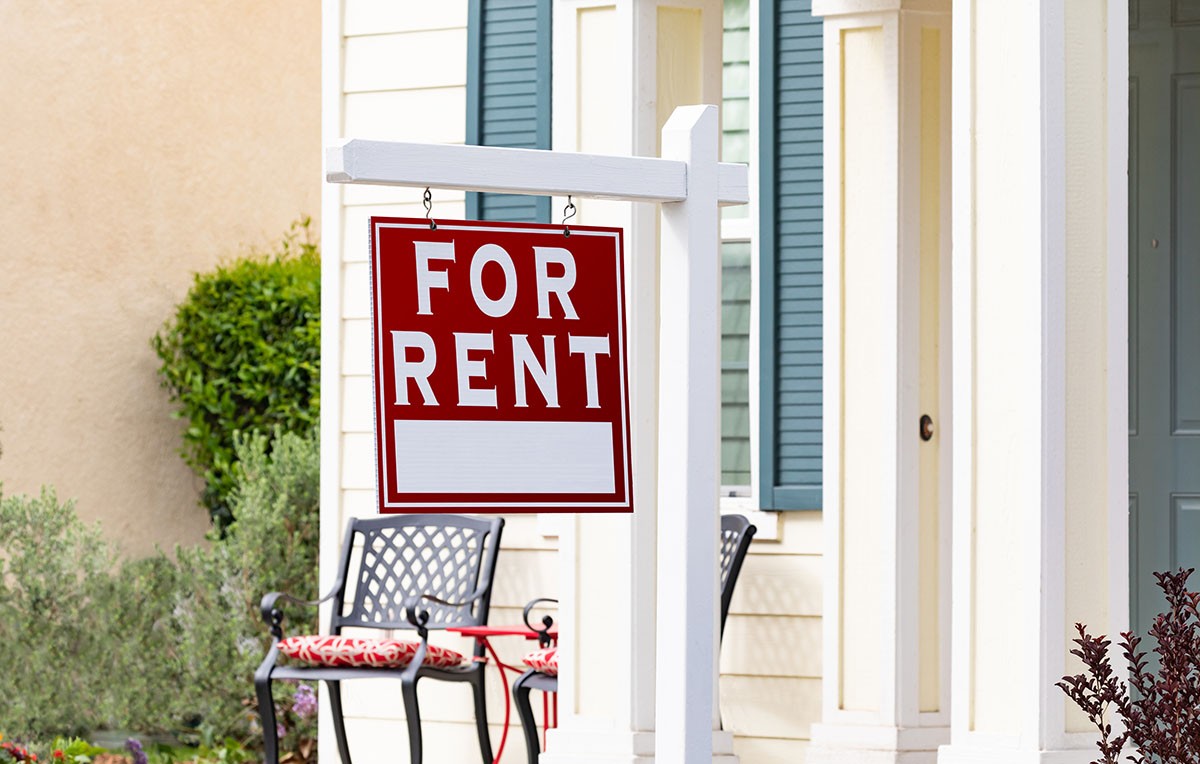 Our amazing interview series continues with Norvella, a small business proprietor and professional in the criminal justice field. Our talks with Norvella focus on her experience with Morris Invest as it pertains to the customer service that took place during the real estate closing process, as well as other aspects of the investment deal. Her rental real estate investment sits in the outstanding city of Dyersburg, in the state of Tennessee.
Let's dive in to learn more about Norvella's experience as she works towards her goal of owning a cash flowing rental property with the help of Morris Invest.
A Full-Service Rental Real Estate Company that Cares About Their Clients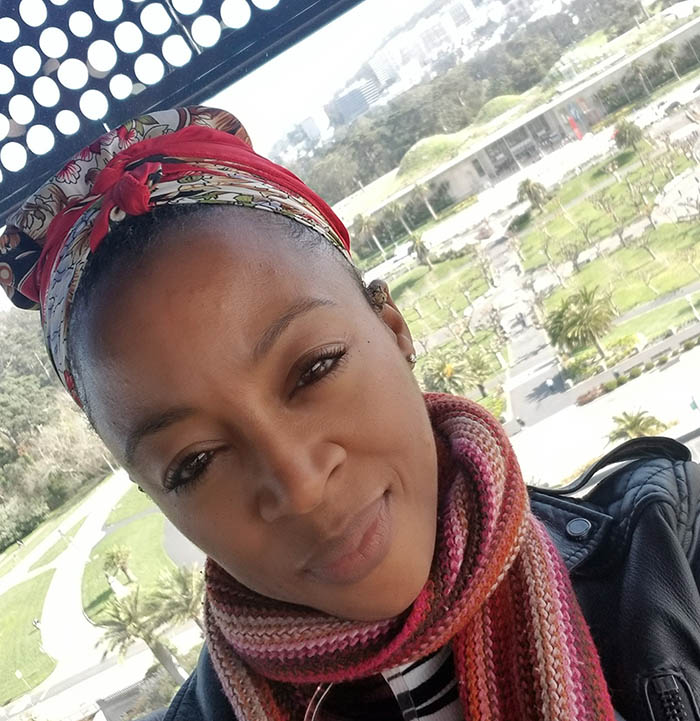 Norvella had the chance to experience what Morris Invest's other clients have seen firsthand – the fact that we consider our clients as part of our team, part of the Morris Invest family. With that said, our client's success is important to us.
We go above and beyond to help our investors every step of the way, setting them on the path to financial independence through property investments.
Here is Norvella's story that details her real estate investing journey with Morris Invest. Let's begin with a few interview questions:
1. You Recently Traveled to See Your Property in Person, Can You Tell Me a Little About Your Experience?
While there, I learned that Dyersburg, is a small quaint town where the locals have multiple generations that just stay. Everyone knows everyone. I met with a Morris Invest team member, and they were pleasant and understanding of the fact that I had traveled so far to come see this property. I knew nothing about Dyersburg. We went to see the property, and when we arrived, I said, "Wow, it's really here!" The house was actually very nice. I was very happy with it. I liked that it was on the end of the street, a cul de sac, and close to a community center. I liked the setting.
While there, all my questions were answered. I was also given the history of the town, the rental rates of the area, the professional background of how people make a living there – the types of things that an investor would want to be sure about this being a good investment. I felt comfortable knowing I can call and ask the Morris Invest team anything.
(Renovation Stage – Kitchen with New Cabinets and Appliances)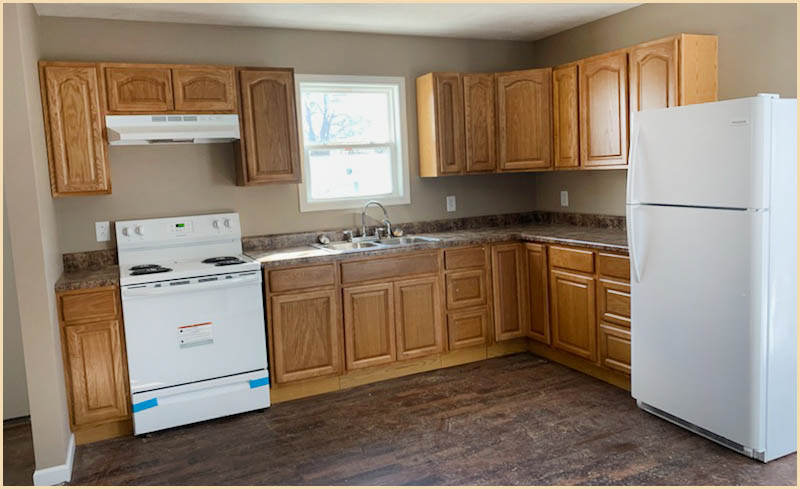 2. What Fears or Uncertainties Prompted You to Visit the Property in Person?
Just the uncertainty of what I was getting myself into. I guess I can coin myself as a little bit of a risk-taker, because here I am purchasing this property that I see in a picture. I'm just reading, looking at the statistics, crunching the numbers. But, I do need some security in knowing where my hard working money is going, and being applied to, so I just had to go.
I have some ties in Memphis, but I knew no one in Dyersburg. Being that it was an hour and a half away, no one was willing to drive up there to tell me the house really existed! So, it was just for my own security to know that I wasn't buying dead space.
3. Have Those fears Been Eliminated, and What Helped You Through the Process?
Absolutely, before visiting the property, the Morris Invest team was communicating with me, and my money was situated to purchase the property. I then transitioned to speaking with another team member, who made me feel just as comfortable. I was provided with the purchase agreement, and it was $95,000. I thought, "That's a lot." So, I called while I was still in CA, and I said, "wait a minute". At this point, I guess they heard the uncertainty in my voice. They wanted to make sure that was eliminated immediately. They said they understood exactly how I felt, talked me through it, and provided me with pictures. They made it all right, and me visiting made it even better.
(Renovation Stage – Decorative Trim & Attractive Flooring)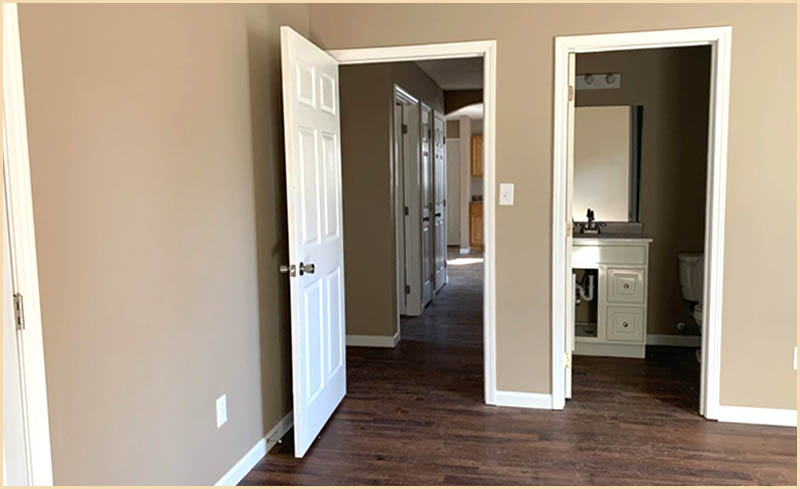 4. When Working with Morris Invest to Buy Rental Real Estate, What Added the Most Value to the Investment Process?
The customer service, the professionalism, and their attentiveness to investors who are trying to strategize and meet some type of financial goal. I come from a generation where customer service really means everything. So, I thought, let's see how they take care of me as someone they don't know, as we are both learning about each other.
Morris Invest is a company that is providing me with a service and a product. They did not cast any doubt in my mind, compared to a lot of businesses these days. Non the less, Morris Invest has proven to be very understanding of what customer service means, and any related questions or concerns that the customer may have, they address immediately. So that's nice. Also, everything isn't by text; they actually call you, or follow up with an email. It's good to have that type of service available to someone who's never even going to see the property, or their investments. I would refer somebody. That's the goal of every business, to have someone referred to their service, because they felt good about it.
Investing in a Well-Built Home Makes for a Reassuring Experience
It wasn't solely the customer service that got Norvella's attention, it was also the incredible property that she was able to see firsthand, as well as the surrounding area. Once she had a chance to personally take a tour, she was impressed with the rental property, even before it was 100 percent completed. "The house was just being finished up; the only thing that needed to be finished was the landscaping. But I was able to go in and look at the property. It was a really nice house. I liked it a lot. I even liked the street it was on; a little cul de sac, with the backdrop being a community center with tennis courts. It was ideal for me," explains Norvella.
(Renovation Stage – Detailed Closet Doors & Spacious Floor Plan)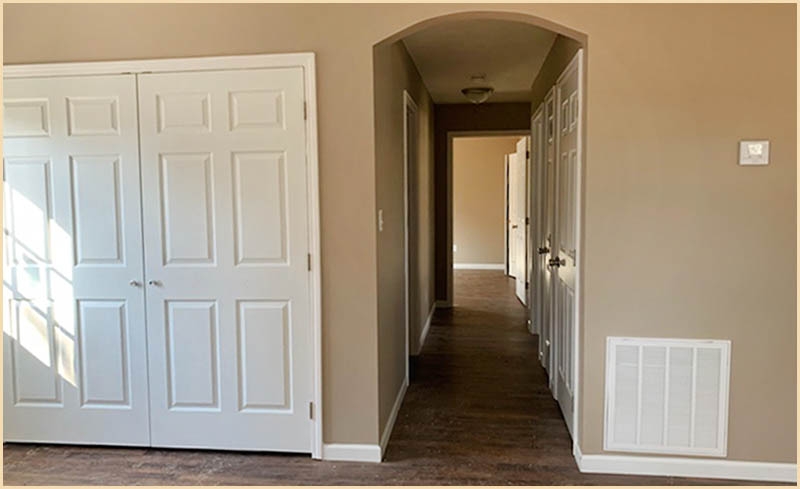 All Morris Invest properties are renovated or built with the future tenant in mind. We take into consideration what a renter would need to consider their place of residence a real home, not just a temporary place to live. Most of the tenants stay for years because our properties are well built, attractive, and well taken care of. This makes for a steady, cash flowing rental property that will provide the owner with rental income for years to come.
(Renovation Stage – Large Living Room with Bright Window Lighting)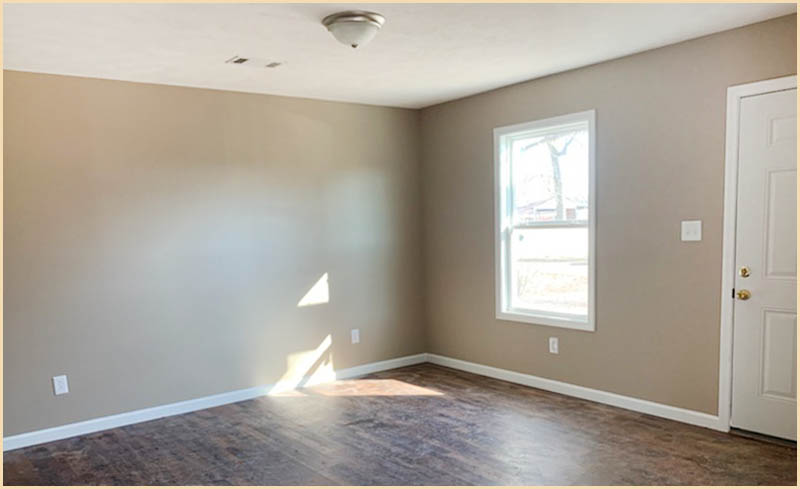 The Rental Real Estate Process is Made Simple by Utilizing a Full-Service Investment Company
What attracted Norvella to move forward with purchasing a turnkey property from Morris Invest was the fact that we take care of every aspect of the deal. This is part of our customer service standards that makes the whole process easier for our clients. "The business platform of providing property with a tenant, that's appealing to me because it's a good way to start investing – to not have to worry about the backend of buying the property, and then go finding the tenant. If those things are set in place, that's a plus. Some people are looking for that ease," states Norvella.
To further elaborate on how Morris Invest took care of Norvella, as well as others, take a look at some of what we typically do for our fellow investors:
Comprehensive market research to make sure the property is in a city and neighborhood that will generate maximum cash flow.
Discuss multiple funding strategies they can use – unsecured business credit through Fund & Grow, 401(k) funds, self directed IRAs, and the like.
Provide information and assist with incorporating (LLC), to allow the investor to benefit from various tax advantages, as well as liability protection.
Morris Invest provides a choice of buying in existing rental properties that have been fully renovated, or new construction properties that are built to the client's specifications.
We offer single-family housing, along with multi-family duplexes.
Assign a professional property manager to care for your tenants and property.
A fully vetted tenant will be placed in the rental for you.
Full support before, during, and after the property has been bought.
We also teach our clients how to build great wealth through our Financial Freedom Academy.
Real Estate Investment Resources
For those of you who are eager to dive into the topic of real estate investing even further, we have gathered a few of our best articles that can help you understand more about the process:
We Hope Norvella's Story Has Encouraged You to Move Forward with Your Dream of Owning a Cash Flowing Rental Property
Norvella had an excellent experience with Morris Invest. She appreciated the dedicated customer service, the fact that she felt she was part of a team, and the way she was assisted in fulfilling her dream of owning a cash flowing rental property. If you were inspired by Norvella's story, and would like to move forward with your own dream of becoming financially independent through rental property investments, feel free to book a call with one of our team members. We would love to help you easily reach your goal, just like we helped Norvella.
Take a moment to meet Norvella by watching her testimonial video below:
Ready To Build Passive Income Through Rental Real Estate?
Ready to talk about your goals? We're here to show you the tools and teach you the process to begin earning legacy wealth for you and your family.