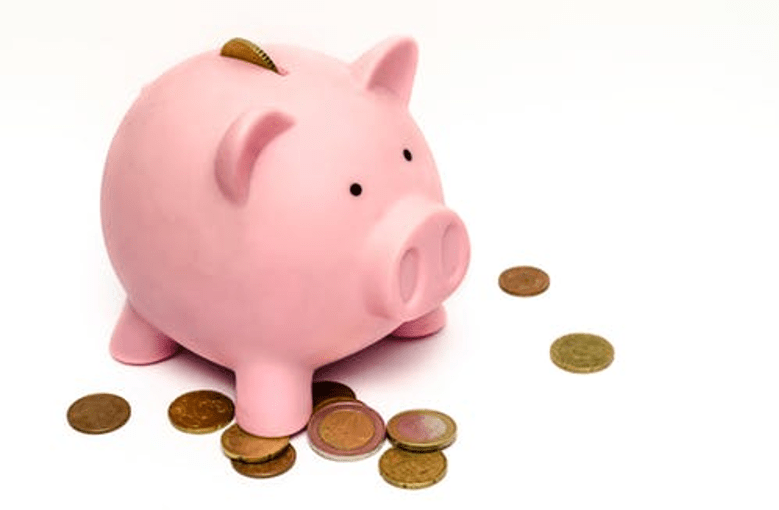 Student debts were at peak in 2019 where 9 million loans were borrowed. College fees are a huge investment. But many students face issues during the repayment phase which could continue even in your mid thirties. Now arises the question whether to pay off student loans first or invest in real estate. While investing in a property means getting into more debts but it could also be a great way to generate income. This article guides you on the right path to invest money and discusses the various factors that influence it.
Should I Pay off Student Loans or Invest?
After graduation, you could have an easy transition from a student to a more responsible adult to make better financial decisions. Looking after one's own expenses by budgeting helps in determining what you could invest on after considering factors such as tax deduction, health insurance, retirement saving and other. This question is quite debatable and you could decide on what to invest in after reading the reasons listed below..
Reasons to Invest in Real Estate
Investing on a property is like getting over a student loan faster than expected. When students choose a federal program such as consolidating loans or income-based repayment or forgiveness programs or when the employer offers a 401k plan, it is the best time to invest on a property. However, here are 5 reasons listed on why you could choose to invest on real estate,
Cash Flow: Buying a property is a fixed asset and the land value increases with time. Hence, it results in positive cash flow where once you invest, you could generate income in return by getting the rent paid. When you rent out your property, you could receive cash on a monthly basis at an expected value.
Steady Income: Investing on a rental property, you can ensure that there is steady income flowing to your bank account every month. For instance, you have a student debt balance to make payments. The income generated from the rented property can be used to make monthly payments and the income on other expenses. This could simultaneously help in clearing debts, owning property as well as a steady income.
One Fit to all!: Anybody can invest in real estate where there are no limitations on this idea. It fits well with people of diverse lifestyles. As a fresh graduate student, you could invest in property at early 20s but also you could think about investing after flourishing well in the field of job.  It's never too early or too late to get into the industry.
You don't have to be an expert to invest: some people have doubts and misconceptions regarding investments on property, but you don't have to be an experienced individual to invest. It takes the skills of researching well and making the right decisions. You could also ask opinions about the property to people. But beginning early can help you explore on your own.
Investing on Property can be a Passive Form of Investment: You might be struggling to pay off student loans but by investing on property could be a passive form of investment where the income is automatically generated in renting out property. While student loans are described as 'hands-on', investments are described as 'hands-off' which generally means you do not have to be present to earn, also you could earn a wholesome with lesser time and effort.
The degree of passiveness depends on what type of property and the number you invest on. You could invest in properties available on websites such as Inman, Mashvisor, InvestFourMore to find the right properties, authentic details and reap the benefits of investing.
Reasons to Pay Off Student Loans First
Student loans is a financial aid borrowed to cover your education, manage other expenses related to tuition. "Investing in yourself is the biggest investment", you might have heard about this. It is one of the smartest decisions to make. Choosing to pay off student loans could be a priority for some and here are some reasons why you should choose to pay off student loans first.
Financial Stability: Choosing to clear off student debts first could boost your confidence and aid in leading a stress-free life. Some graduates can involve themselves in financial straining by multiple loans borrowed. By eliminating the loans first can give you financial stability and help you in other investments.
Less Risky: You could choose for yourself on what to clear loans or invest on property by considering the personal risk tolerance. This includes age, income, current life stage, etc. Paying off loans first is also considered as an investment with lesser risk.
Consider Return On Investment: You could calculate the ratios by yourself to determine whether the investment you make gives the return back.  For Instance, the investment you make on student loans is by borrowing on and using it for tuition, the return is by getting a stable job with a good earning.
If you are investing on a property by taking a loan of 8% interest, then you must get an income of 8% or above as a return or it would be useless. Hence know our math and always be prepared for the outcomes.
Can You Do Both at the Same Time?
Yes,it is possible to pay loans and invest in property at the same time. With a job in hand, student loan to pay and an investment made on property you must strategize properly to have  balanced living. You could rent out the property and use the income generated to make monthly payments on loan and also use a part of it to pay off your mortgage. Use these following methods to become debt-free,
Land a job to earn steady and high income
Make a proper budget according to priorities. Here, you could prioritize your student loan and the investment simultaneously. This also helps in managing finances well.
Refinancing student loans based on your creditworthiness can get you to make one monthly loan payment at a lower interest rate.
Qualifying for deferment or forbearance: this helps in suspension of loan payments for some time. However this can cause more interest to be added on to make payments later.
Other programs such as loan forgiveness, income driven repayments, consolidating loans are important options to choose which helps in making lower payments with an extended period. This helps in managing both at a time and also repay on time.
Know more about how to ease repayment of your student loans by learning How to Pay Off Student Loans Faster with a diverse strategy and options available according to your requirements.
How Do Student Loans Affect Investing in Real Estate?
With a student loan on current you might get lesser chances of qualifying for another loan. It primarily depends on the debt to income ratio. When you already have an education loan, you could look for other services such as private money lenders, hard money lenders, home equity loans, and crowdfunding/syndications.
The real estate industry mainly focused on new investors, 70% of students choose to clear out loans first and then invest on property in their 30s. But there are substantial benefits to students who start investing on property early with rigorous efforts to pay off loans as well.
Conclusion
As a student, with an early start there is no reason to stop you from not to invest on property with a student loan on current. You must analyze the situation carefully before investing. Also do some math to understand the Return of Investment (ROI). This will help in determining the best investment strategy to make. Nobody likes to have a burden of student loans. Considering various factors and implementing the right financial decisions helps in improving your financial standards as well as knocking off debts quickly.
I am Rakshitha.N, a financial expert writer at The College Monk who appreciates writing. Budgeting and finance methods is a must that I wasn't aware of during my time. My aim is to create easy guidelines towards exercising financial extensions, helping young dreams acquire solutions in the coming days without economical constraints.
LinkedIn- https://www.linkedin.com/in/rakshitha-nagaraj-0310a8192
Ready To Build Passive Income Through Rental Real Estate?
Ready to talk about your goals? We're here to show you the tools and teach you the process to begin earning legacy wealth for you and your family.