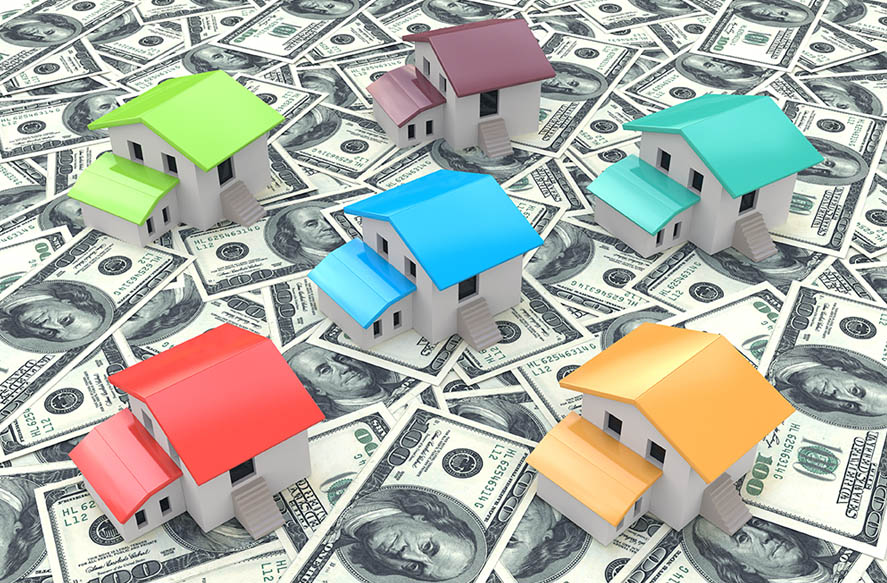 Turnkey properties are popular among new and seasoned investors, and for good reason. They provide a profitable and convenient way to build great wealth through real estate. How it typically works is that a full-service turnkey provider takes care of every aspect of the deal for the investor. All the investor basically has to do is purchase the property and start receiving their rent checks.
Are turnkey properties a good investment? Turnkey properties are a great real estate investment option. They enable individuals with no experience to purchase rental properties that generate passive income with immediate cash flow. Plus, turnkey investments are recession-proof and allow for investing in lucrative out of state rental markets. 
Are turnkey properties a good investment?
There are many things you can invest your money in, but not all are going to bring you the return you are hoping for. However, if you are researching turnkey properties, you are certainly on the right path. So, let's dive into the question – Are turnkey properties a good investment? We can do this by looking at the advantages of investing in this type of real estate:
1. Real Estate Investment Experience is Not Needed
Many people want to build great wealth or bulk up their retirement funds through real estate investing, but don't have the knowledge base to make it happen. That's where a professional real estate investment company comes into play. Companies such as this are equipped with a team of professionals that are capable of handling every aspect of investing in turnkey properties.
They put their expertise into action to provide you with a turnkey property that is 100 percent complete and ready to start creating income. This removes the need for you, as the investor, to deal with market research, hiring contractors, placing tenants, vetting property managers, and the like. Additionally, this can all be overwhelming if you have no experience with the process. For those of you with no experience in real estate who are wondering – Are turnkey properties a good investment? You are most likely starting to see the light as to just how good of an investment turnkey properties really are.
2. Turnkey Rental Real Estate Creates True Passive Income
Creating income passively is one of the wisest things you can do if you want to build wealth and retire comfortably. The opposite would be trading time for dollars. Your time is valuable, and if you can build wealth without putting in long hours – why not? When you create a situation where you have more time available, that frees up time to allocate towards creating more income or just enjoying life. It all makes sense.
When you invest in turnkey properties, you will be able to create wealth through true passive income. What makes this possible? The answer is a full-service turnkey provider such as Morris Invest. They take care of all the details of investing in a property for you. They make it happen, and set things up so that it's a hands-off investment for years to come.
Here are a few benefits you can take advantage of when investing in a turnkey property:
Your tenants will already be in place so you can start receiving monthly rent checks immediately.
A professional property manager will be assigned to take care of your tenant and property needs, so you don't have to.
Market research will be done for you to allow the property to be set up in the most lucrative location.
Consult with you regarding various funding strategies.
Can set up a self-direct IRA for you in less than 10 minutes. Using an SDIRA is a smart funding strategy. You can learn more about it in this article we recently put together: How To Use a Self-Directed IRA To Invest in Real Estate in 2020.
Help with incorporating so you can lower your tax burden to keep more money in your pocket, as well as protect against liabilities. To get ahead of the game, we recommend reading Tax-Free Wealth, a book by our accountant Tom Wheelwright. He's also the personal tax advisor to real estate giant, Robert Kiyosaki.
Help you get set up with the proper real estate insurance. We always recommend NREIG, because they deal in turnkey properties. You can research the NREIG website to see how they can protect your property.
Single-family and multi-family homes are offered.
For those who meet certain criteria, a new construction project will automatically come with a full cost segregation study. This can lower your tax burden considerably. If you are new to the topic, we created a detailed article on the subject: The Power of a New Construction Cost Segregation Study Can Save You Thousands.
3. Turnkey Properties Generate Immediate Cash Flow
For those who are asking – Are turnkey properties a good investment? When we say that they are, in fact, a good investment, this is one of the main reasons: They generate immediate cash flow. A lot of investments can take years to build up a good amount of cash flow. In contrast, turnkey properties will allow you to have a check-in your hand the very first month. Plus, you won't even have to work hard for it, the full-service turnkey company will do all the leg work to make it happen. Additionally, the cash flow will be steady, month after month, year after year. You will be set up for life, building wealth with a wise investment strategy.
4. Allows for Investing in the Best Rental Markets
Another key advantage to investing in turnkey properties is that you can invest remotely. This allows you to own a rental property in any state that has an incredible rental market. When it comes to the success of your rental property, location is everything. A few aspects of a rental market that you should take into consideration are the area's job growth if there is a demand for tenants, and if it's a landlord-friendly state.
It seems like it could be a challenge to rent out a property if you are not even living in the same state, but it's actually simple. How is this possible? Because a turnkey provider will do the market research to locate the most lucrative market, and take care of the details to allow you to invest in that area. Additionally, because you will have a property manager that resides in the city that your rental sits in, you won't need to be present. Everything is in the hands of the professionals that have the goal of taking care of your property and its tenants, making everything as efficient as possible. That's the beauty of investing in a turnkey real estate.
How Can I Invest in a Turnkey Property?
If you feel that turnkey properties are a good investment, and want to move forward and invest in one, all you have to simply do is contact a full-service real estate company such as Morris Invest. We have a full team of turnkey professionals who are experts in the field. Our team successfully sets up investors with cash flowing turnkey rental properties. Furthermore, they find outstanding rental markets, set up a self-directed IRA for you to fund your purchase, fully renovate the property, fill the buy and hold rental with exceptional tenants, and ensure the investment is well cared for by a vetted property manager. Schedule a complimentary call with Morris Invest if you would like to discuss the topic in more detail.
Before you go, take a moment to view this video with Clayton Morris, the founder of Morris Invest. He elaborates on some of the points that were mentioned in this article, as well as provides some additional advantages such as diversification, and retiring early:
Ready To Build Passive Income Through Rental Real Estate?
Ready to talk about your goals? We're here to show you the tools and teach you the process to begin earning legacy wealth for you and your family.