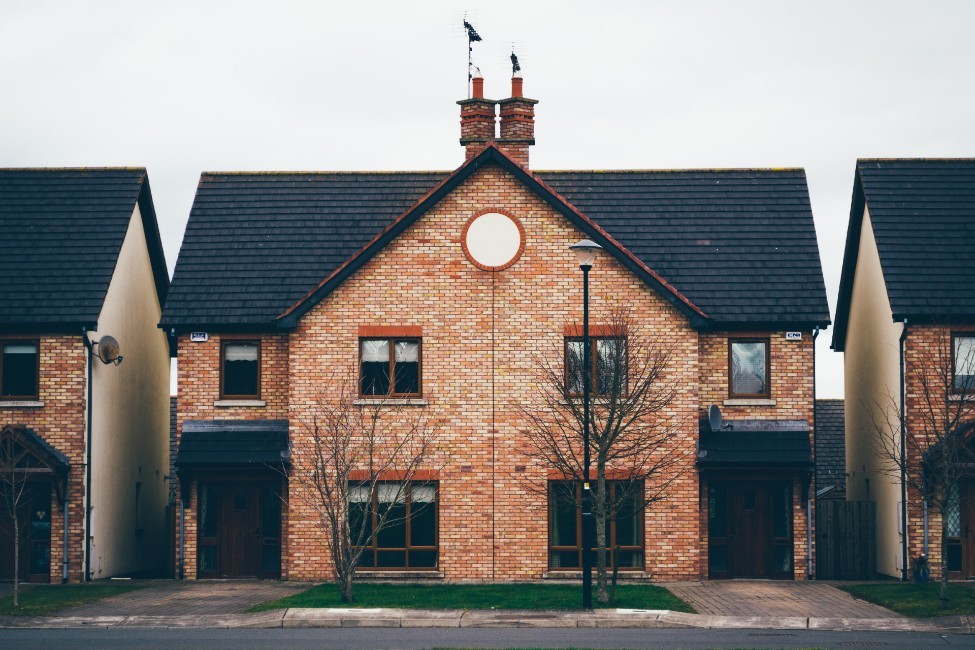 If you want to invest in real estate, you're probably already aware that it's not such an easy market to navigate. Many people lack the proper funds to take the first step. But here's a well-known solution first-timers and experts alike have used for decades: Purchase a multi-family property and live on one level, while a renter occupies the other.
This endeavor has its advantages – along with a few limitations. Take a look at the pros and cons to see if it's right for you.
The Benefits of a Duplex Investment
As far as low-risk investments go, a duplex offers a lot of security. Here are some of the most valuable perks.
1. Upkeep Is a Breeze
As a landlord, you'll have to deal with maintenance issues – like a leaky faucet or broken stove. But because a duplex isn't as large as an apartment complex, this experience won't be as stressful as you may think. Remember, you'll only manage one or two units. Plus, their side of the house resembles yours, so you'll likely already know how to fix a problem.
2. Tenants Will Be Respectful
Your occupants will live right next door. So, there's a significant chance that they'll be terrific neighbors. After all, who wants to throw a house party or miss a rent payment when their landlord lives a few feet to the left?
But even if you do encounter disruptive individuals, you'll be able to tell them to quiet down quickly.
3. Your Mortgage Can Pay for Itself
If you're on the hunt for a place to live, and you also want to earn some money, a duplex is a terrific option. You'll have a residence to call your own, all while someone else helps with the mortgage.
From a financial standpoint, this investment makes a lot of sense. Duplexes typically consist of at least two separate units on either side. So, another option is to rent out both instead.
Duplexes provide a consistent stream of profit. As a bonus, you'll be able to manage your property without much stress.
The Downfalls of a Duplex Investment
Of course, this process still involves some obstacles.
1. It's Hard to Set Boundaries
Unfortunately, the proximity of your home makes it easier for tenants to ask for help. At first, they won't be afraid to knock on your door at odd hours to tell you about a weird noise. You can expect most to be considerate, but it's still essential to set a few boundaries. Unless there's an emergency, you should make yourself unavailable past a particular time.
2. Maintenance Costs Money
When you invest in a rental property, you start a business. Therefore, some expenses are tax-deductible – which is a major plus. That said, repairs and other upkeep-related events still require upfront costs. If you're not financially stable enough to spend $100 at the drop of a hat, you'll encounter further problems.
3. Difficult Moments Become Heightened
You might have to ask your renters about a late payment – or send them an eviction notice. Usually, you could mail a letter or type up an email. But you live on the other side of their wall, so you'll have to face them sometime.
The more challenging parts of property management become heightened when you invest in a duplex. This aspect can make life much more awkward than new landlords typically expect.
Think about these elements and how they may affect your life.
Consider If a Duplex Investment Makes Sense for You
A lot of people want to take the plunge and invest in a duplex to get into real estate. Though there are a host of perks, it's necessary to consider the drawbacks as well. Consider the entire picture before you make a concrete decision.
Holly Welles is the editor behind The Estate Update, where she shares real estate tips and ideas for home fixes.
Ready To Build Passive Income Through Rental Real Estate?
Ready to talk about your goals? We're here to show you the tools and teach you the process to begin earning legacy wealth for you and your family.