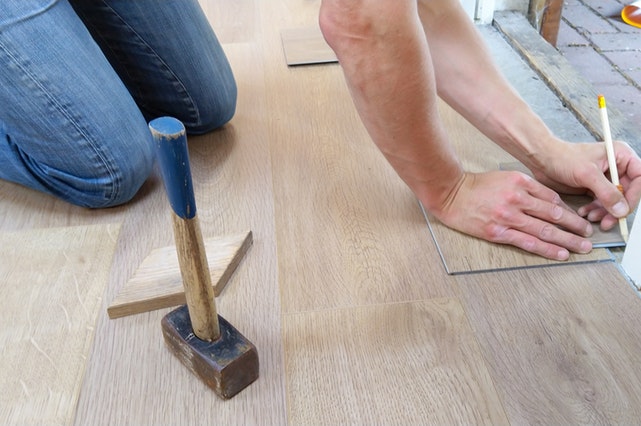 A fix and flip is harder now in a stronger economy than it was in 2012. But it is still possible to make a profit on a fix and flip investment — more than 200,000 homes were bought and resold in the same 12-month period in 2017, and the average ROI for flippers was more than 44%.
You'll have to be smart, though — there are several risks you'll need to plan for if you want a successful fix and flip investment.
Minimizing Your Financial Risk
A fix and flip investment is riskier if you don't have the money to buy the house yourself. Many flippers turn to loans, and you might find a mortgage is the best option for you as well. You need to do research to get the most out of a mortgage. Research the mortgage options available and compare competing offers. A good way to estimate the costs of the loan is to use a mortgage calculator.
When you start to look at real estate, budget for the profit you want to make — one common rule is to only spend 70% of a house's after-repair value (ARV) minus repair costs on the house.
But you can always offer even less than that. The best piece of advice is to reduce the biggest expenditure — the house. If you spend as little as possible on a house, you limit your financial risk and give yourself the most breathing room possible.
Common Fix and Flip Pitfalls
One of the most common mistakes flippers make is underestimating cost. And not just the cost of repair, but the costs of every step of the process, including holding and buying and selling the home. You should plan for unexpected expenses, giving your budget some flexibility, so you're prepared for the repair or selling process to run long.
When you remodel the house, start with the basics. Your projects won't add value unless the house is in livable condition — no leaks, HVAC functional, solid walls and floors and working plumbing and electricity. Once you've budgeted for major repairs, you can move on to planning projects that will add the greatest amount of value.
If you don't have the skills to complete the repairs yourself, you'll need the help of a contractor. Shop around and compare estimates from different contractors. Solicit contractor reviews and recommendations from friends and colleagues. And avoid overpaying your contractors or paying too much of the estimate upfront. Establishing that full pay will come when they complete the job well gives you more leverage in negotiating with contractors during the repair process.
This payment strategy will save you from the worst-case scenario, in which you overpay the contractor before they finish the job and the contractor simply stops showing up. The result is a lot of money spent and not much to show for it.
Maximizing Your Return
Your remodeling should be high-impact. Focus on which remodels the property needs most before you focus on other amenities. Renovated kitchens and bathrooms are one of the biggest and most common ways investors add value to houses they plan on flipping.
They're also some of the most resource- and labor-intensive, so budget appropriately. Adding curb appeal — improved landscaping, front door decor and fresh paint — can also turn into a great value booster and is usually less risky than major remodeling.
Avoiding the Risks of Fix and Flip Investments
A fix and flip is inherently risky, and it's not possible to avoid 100% of the dangers involved. You'll always have some level of financial risk, no matter how air-tight your plan. But through careful research and avoiding some of the most common mistakes, you can give yourself the best chance of success.
But if the risk seems too high, remember that many real estate investors have more success with a passive income approach. While fix and flips can be great intensive projects, they require work and time that might make the investment challenging for inexperienced investors.
Holly Welles is the editor behind The Estate Update, where she shares real estate tips and ideas for home fixes. She's passionate about staying on top of recent market trends despite her impractical love for the oldest houses in town.
Ready To Build Passive Income Through Rental Real Estate?
Ready to talk about your goals? We're here to show you the tools and teach you the process to begin earning legacy wealth for you and your family.