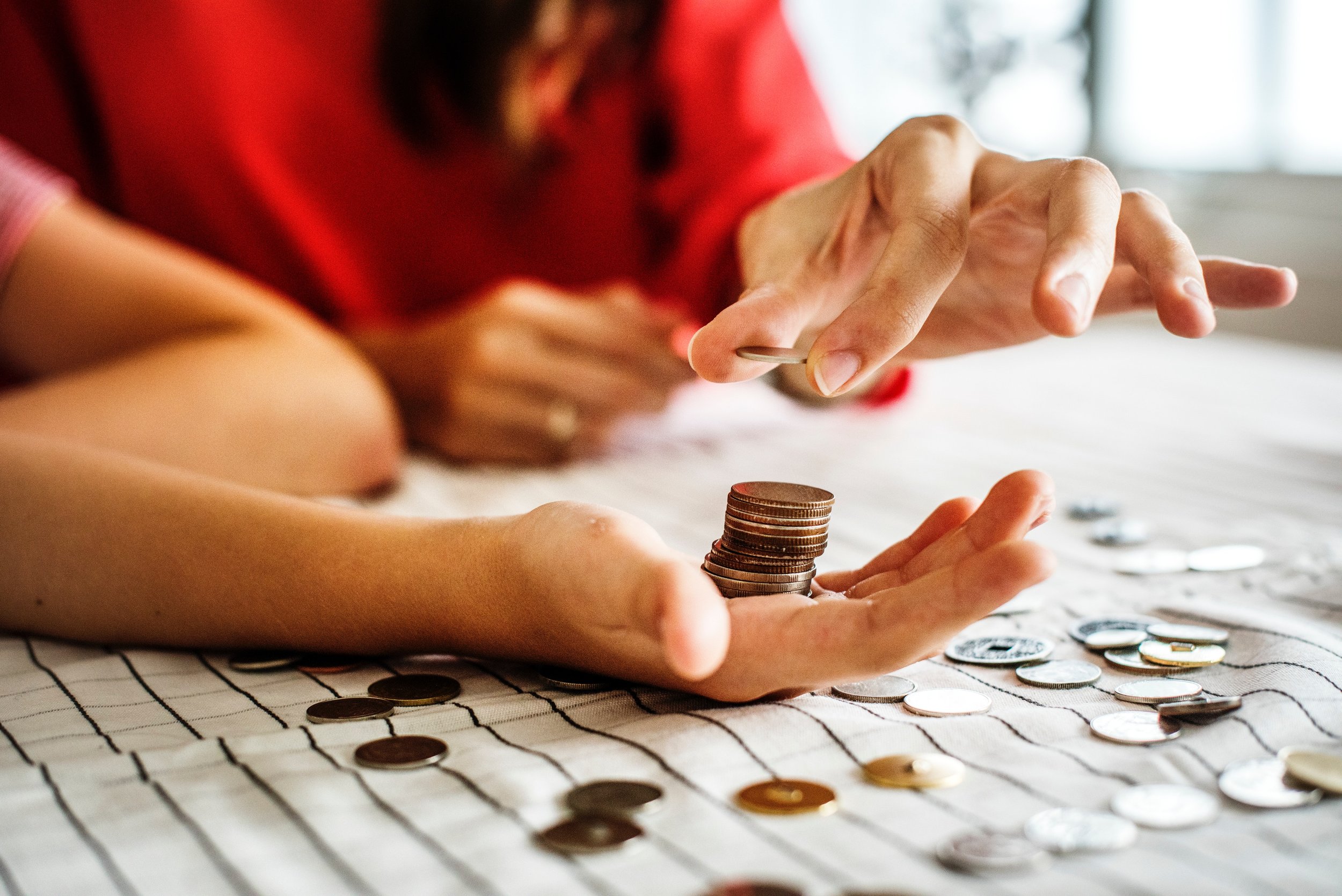 "Real estate is an imperishable asset, ever-increasing in value. It is the most solid security that human ingenuity has devised. It is the basis of all security and about the only indestructible security." – Russell Sage
Real estate investment is one of the most beneficial assets for U.S. investors. But most of the investors may have difficulties in investing in this sector as it involves a lot of upfront dollars.
If you have big funds in your pocket then you may invest in any kind of real estate investments, including buying big properties. But if you desperately want to invest in real estate but do not have enough funds to invest directly to buy properties or build a great investment portfolio of REITs, a REIT ETF might be the best choice for you.
This option may help you to invest in a different property with one low-cost investment. It can make you rich while giving you enough exposure to being a small-time investor.
The most important factor of investment is to understand the underlying assets, to identify the fund manager, and what you'll pay in fees as a shareholder. You can buy ETFs like shares of stock. The companies that create and manage ETFs will also provide all the details to the public so that you can choose if it is a good investment or not.
An ETF is a fund that can carry multiple investments at a time on behalf of a group of investors. REIT ETFs hold REITs and REIT stocks. Many ETFs buy REITs that meets the requirements.
Being a low profile investor you may buy REITs managed by popular, professional investment firms. But you must do proper research before buying REITs from obscure companies if you want to.
Here is a list of 8 best REIT ETFs which will help you to build a strong investment portfolio.
a) Vanguard U.S. Real Estate ETF
Avg. Volume: 7 million

Net Assets: $61 billion

P/E Ratio (TTM): 27.6

Yield: 3.96%

YTD Return: 17.89%

Expense Ratio (net): 0.12%
Vanguard is the largest mutual fund company that provides cheap and accessible index funds. Vanguard Real Estate ETF VNQ, -1.40% is the best real estate ETFs available today.
The fund shines $35 billion in assets, with a low expense ratio of 0.12%. It also claims its fee is 90% lower than the average real estate ETF.
Vanguard Real Estate ETF VNQ will get you good exposure to the U.S. real estate sector through about 190 holdings. Top holdings include telecom tower operator American Tower REIT AMT, -0.85%, Vanguard Real Estate II Index fund, warehouse owner Prologis PLD, -2.50%, American Tower Corp, and shopping mall giant Simon Property Group SPG, -1.80%.
Like most real estate funds, this fund got a blow in the real estate crash of 2007-200. But it has offered steady and growing returns (90% of taxable income) back to shareholders and offers decent income potential with a yield of about 4% across its components.
b) Schwab U.S. REIT ETF (SCHH)
Avg. Volume: 828,000

Net Assets: $5.45 billion

P/E Ratio (TTM): 31.5

Yield: 2.85%

YTD Return: 16.7%

Expense Ratio (net): 0.07%
The Schwab U.S. REIT ETF SCHH is managed by Charles Schwab. It invests in REITs and follows the Dow Jones U.S. Select REIT Index and charges just 0.07% in fees. This ETF currently holds 116 assets based in the United States. Top holdings include Simon Property Group, Prologis, and Public Storage.
c) iShares Global REIT ETF
Avg. Volume: 9.1 million

Net Assets: $4.6 billion

P/E Ratio (TTM): 33.7

Yield: 3.0%

YTD Return: 17.4%

Expense Ratio (net): 0.43%
This fund invests majorly in REITs and focused on retaining 90% of its assets in securities in the Dow Jones U.S. Real Estate Index. Those securities include large-cap, mid-cap, or small-cap companies, but the target is mainly large-cap player-oriented.
The iShares Global REIT ETF charges a competitive 0.14% management fee. Top holdings include Simon Property Group, Prologis, Public Storage, and AvalonBay Communities.
This fund is invested 65% in the United States, 7% in Japan, 6% in Australia, 5% in the United Kingdom, and the rest in France, Canada, Singapore, Hong Kong, and South Africa.
d) iShares Mortgage Real Estate ETF (REM)
This ETF from Blackrock includes exposure to U.S. residential and commercial mortgages. It includes domestic real estate assets including REITs, real estate stocks, and direct real estate investments.
This ETF is following the FTSE NAREIT All Mortgage Capped Index. It had a lot of ground to cover as the fund's inception date was on May 2007.
The fund charges 0.48% in management fees.
Top holdings include Annaly Capital Management REIT, AGNC Investment REIT, New Residential Investment REIT, and Starwood Property Trust REIT.
e) iShares Cohen & Steers REIT ETF (ICF)
Avg. Volume: 124,000

Net Assets: $2.18 billion

P/E Ratio (TTM): 14.3

Yield: 2.7%

YTD Return: 17.3%

Expense Ratio (net): 0.34%
This fund invests at least 90% of its assets in those REITs. In particular, ICF is focused on companies that may be acquired or that may acquire other companies as part of the real estate sector consolidation.
f) Invesco Active U.S. Real Estate Fund (PSR)
Invesco Active U.S. Real Estate ETF buys assets included in the FTSE NAREIT All Equity REITs Index. The fund is invested majorly in REITs in U.S. real estate sectors. Top holdings include American Tower, Simon Property Group, Crown Castle International, Prologis, Public Storage, and Weyerhaeuser.
The management fee is 0.35% and the fund has typically underperformed the benchmark index over the past five years. But since 2009, the fund has performed very well.
g) Global X SuperDividend REIT ETF
The Global X SuperDividend REIT ETF SET, +0.07% is focused on high-yield investing. This exchange-traded fund includes 30 highest-yielding REITs worldwide.
Top holdings are Independence Realty Trust Inc, VEREIT Inc, Stockland, PennyMac Mortgage Investment T, Starwood Property Trust Inc, Arbor Realty Trust Inc, Apollo Commercial Real Estate.
h) SPDR Dow Jones REIT ETF (RWR)
Avg. Volume: 249,000

Net Assets: $2.94 billion

P/E Ratio (TTM): 33.4

Yield: 3.7%

YTD Return: 16.3%

Expense Ratio (net): 0.25%
RWR uses the Dow Jones U.S. Select REIT Index as its benchmark. Its money managers target to invest in securities valued closely each company's actual real estate holdings.
Top holdings include Prologis Inc, Simon Property Group Inc, Public Storage, Welltower Inc, Equity Residential, AvalonBay Communities Inc, Ventas Inc, Digital Realty Trust Inc, Boston Properties Inc, Essex Property Trust Inc.
Endnotes
"Every day, you'll have opportunities to take chances and to work outside your safety net. Sure, it's a lot easier to stay in your comfort zone… in my case, business suits and real estate… but sometimes you have to take risks. When the risks pay off, that's when you reap the biggest rewards." – Donald Trump
Creating an investment portfolio with limited funds is tough. But you shouldn't invest all of your emergency funds towards high-volume investments. If you engage all of your money towards long-term big investments, then how can you get rid of credit card debts by opting for a credit card consolidation?
How can you pay off your insurance premiums? How do you pay off your medical bills on time? What will happen if a crisis takes place and you don't have any money left to tackle it? And what will happen if your big investments in real estate encountered a loss?
These above-mentioned investment options are well insulated from risk. REITs hold numerous properties, and REIT ETFs hold multiple REITs, so you are more than protected from losses due to one property failure.
The ETFs offer investors a big chance to involve themselves in the real estate market without incurring debt, any down payments, property administration, or other burdens of ownership. The best thing is, it is not mandatory that you have to gather a large down payment to put your step into the real estate market.
Aiden White is a financial writer who lives in Foster City, California. She started her financial journey in 2015 and has been associated with consolidatecreditcard.org for the last 10 months. Through her writing, she has inspired people to overcome their credit card debt problems and solved their personal finance based queries. Being a debt fighter in her personal life, her goal is to share innovative thoughts and knowledge in the debt communities. Get in touch with her at [email protected].
Ready To Build Passive Income Through Rental Real Estate?
Ready to talk about your goals? We're here to show you the tools and teach you the process to begin earning legacy wealth for you and your family.