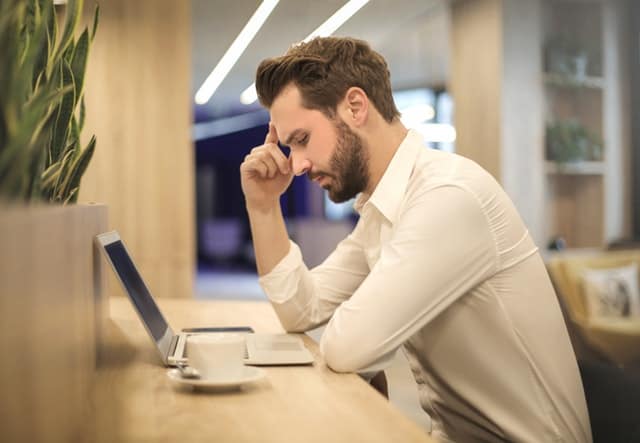 Real estate is one of the most powerful tools for wealth creation, but like any tool, you need to know how to wield it. If you're unable to manage some of the most common issues of this valuable asset class, your investment property may seem like more trouble than it's worth. But don't get discouraged!
As long as you have a grasp on the problems associated with real estate, you can preempt them. A proactive approach will help you get ahead. Of course, it's just as crucial to manage emergencies as they occur, learning from the success of other investors in your position to deescalate a crisis.
With that in mind, we'll walk you through five strategies for handling the headaches of real estate investment.
1. Contact Prior Landlords During the Screening Process
Certain tenants will blast music, annoy their neighbors, ignore your rules and disrespect the property. They're a serious nuisance, causing enormous amounts of stress for everyone around them. Fortunately, you have an easy way to address the issue, sorting through potential tenants before you let them sign a lease.
When you — or your property manager — contact the previous landlords of a potential tenant, you'll get a sense of how they'll behave in your building. The standard methods of screening are also effective, whether you're performing a background check or collecting references. A thorough interview is another way to prevent future conflict.
2. Research Various Aspects of the Investment Property
You'll spend a substantial sum of money on your investment property, and you want to ensure its profitability. You can trust your intuition, of course, but a rental that seems like an excellent deal may have a long list of issues lurking under its surface. You're far better off researching the property in detail.
Even with research, risk is an inherent element of any investment. It's an inescapable part of the process — something you can't avoid — and properties that appear perfect can still fall short. Regardless, you'll improve your chances of finding a profitable rental when you do your homework.
3. Schedule Preventative Maintenance for Your Rentals
As mentioned earlier, a proactive approach will help you get ahead. You'll save a significant amount of time and money when you prepare for problems in advance. To that end, it's smart to schedule preventative maintenance for your properties, looking for indicators of wear or tear, damage or stress.
For example, you can check for signs you need a new roof and replace or repair it if necessary. It's a small but essential responsibility, protecting your property against water damage, curious animals and similar problems. Scheduling your expensive upgrades will also help to manage their cost.
4. Get Creative When Searching for New Opportunities
Finding an investment property doesn't seem too difficult. Just bring up Google, type "investment properties in my area" and hit enter to yield thousands of results. Then again, the quality of those results might not meet your expectations, and you can easily find yourself several hours into a fruitless search.
If you're having trouble finding an investment property with potential, get creative. Sites like Realtor.com can help, but they aren't your only option, and looking in a few select areas can limit your opportunities. Read the newspaper, try outbound marketing techniques or reach out to professionals you've connected with.
5. Remember the Acronym "VIMTUM" for Your Expenses
It's typical to underestimate the expenses associated with a rental property. If you're unfamiliar with real estate, you may not know everything involved in this type of investment, and that's okay. As long as you remember the simple acronym "VIMTUM," you'll avoid one of the most common mistakes in real estate.
VIMTUM stands for vacancy, insurance, maintenance, taxes, utilities and management. These are the key areas you'll need to address when sorting through your expenses. If you choose to manage your own property, you'll also need to itemize what your personal time is worth among your other costs.
Avoiding Real Estate Investment Headaches
When you follow the five strategies above, you'll prevent issues and effectively manage your investments. Take time to contact prior landlords, conduct research, schedule preventative maintenance and implement the other suggestions on this list. As long as you move forward with positivity and awareness, you can feel confident in your future success.
Holly Welles is the editor behind The Estate Update, where she shares real estate tips and ideas for home fixes.
Ready To Build Passive Income Through Rental Real Estate?
Ready to talk about your goals? We're here to show you the tools and teach you the process to begin earning legacy wealth for you and your family.