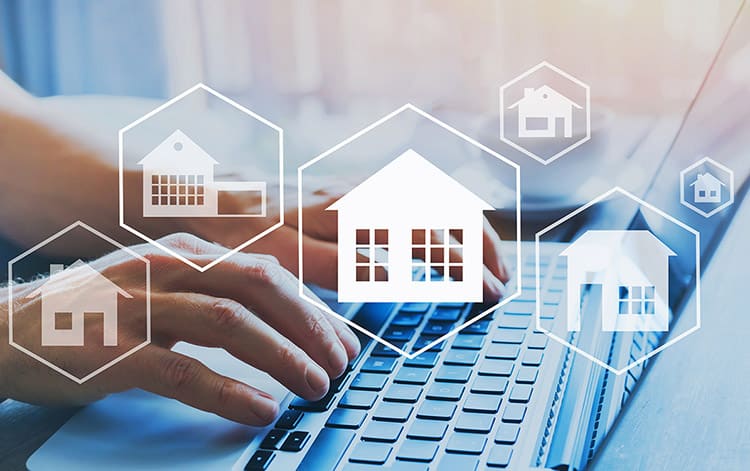 Whether you're a seasoned investor, or someone who is just starting out, you should always ensure that you're armed with the best real estate investing tools and resources. Utilizing the proper elements can help investors grow their business more efficiently, maximize productivity, as well as fast track their earning potential. This applies to any type of real estate venture – rental properties, house flipping, and so on.
The bottom line is that you should be on top of your game by researching and seeking out the most relevant and up-to-date tools, resources, and processes. The more real estate tools and resources you have, the more empowered you will be as an investor.
Which Investing Tools & Resources Should I Use as a Real Estate Investor?
The best real estate investing tools and resources for you to use would really depend on your specific needs and preferences. This holds true because there are many moving parts, and various situations when it comes to real estate deals. It would be best to evaluate what you would like to accomplish, or what you would like to refine, and determine which investing tool would accomplish that goal. In addition to this, smart investors know that they may need to rely on multiple tools and resources to refine their strategy, and to gain a competitive edge. With that being said, here are our top 5 real estate investing tools and resources:
1. The Freedom Cheat Sheet – Calculate Rental Properties Needed
An outstanding real estate investing tool that goes hand-in-hand with owning rental real estate is the Freedom Cheat Sheet. It was created by Clayton Morris out of an urgency to turn his financial situation around, escape the rat race, and become forever financially free. Once created and fine-tuned, it enabled him, and his wife, Natali, to completely turn their financial situation around. They went from struggling to pay their bills, not able to save money, and blindly trying to get ahead, to becoming financially independent and able to say goodbye to the 9 to 5 scenario.
Its purpose is to find your specific Freedom Number, which is the foundation of building great wealth for you and your family. The Freedom Number formula calculates the specific number of rental properties needed to completely cover your expenses, allowing you to plan your way to financial freedom. You will be amazed at the results this formula will generate for you. The Freedom Cheat Sheet is one real estate investing tool you can't afford not to use.
2. Tax-Free Wealth Book – Lower Your Investment Taxes
Tom Wheelwright, CPA, bestselling author, and personal tax advisor to real estate genius, Robert Kiyosaki, brings to you an incredible real estate resource called Tax-Free Wealth. Tax laws are confusing, even for the most experienced real estate investors. Because of this, you may be losing thousands of dollars each year, simply because you are not properly informed on the correct way to "think" about the tax laws, or how to implement financially sound strategies to reduce your taxes. This is what makes Tax-Free Wealth such an excellent resource for your real estate investing business. It will allow you to see taxes in a new light, and view the tax laws as a way to increase your wealth, not decrease it.
This eye-opening book will educate you on how to legally pay less taxes, why the government actually would like you to pay less taxes, and how the tax code was created to assist you in getting rich. Additionally, you will find out the tax secrets of the wealthy and how the tax laws can work to your advantage for various situations. In sum, Tax-Free Wealth will provide you with everything you need to know regarding reducing your taxes, keeping more money in your pockets, and building great wealth. You will wish you would have read it years ago. Check out this post to learn more about the real estate tax benefits that will save you money.
3. Landlord Studio – Rental Property Management Toolset Software
Whether you manage your own rentals, or have a property management company do it for you, the Landlord Studio app can serve as an incredible tool to streamline the process. Investors can easily use the Landlord Studio via their iPhone, Android app, or a desktop computer.
Brilliantly Tracks Income and Expenses
This comprehensive property management solution can do much, all while saving the investor time, money, and frustration. This is especially true with its rental income and expense tracking system, which can save the day come tax time.
Items are easily tracked with the software's feature that securely integrates your bank account to import debits and credits to the app. This allows every expense and income transaction to be automatically downloaded into your Landlord Studio account. Because of this, you can simply print out a professional tax report at the end of the year and hand it to your accountant, instead of crunching numbers, and frantically looking for receipts, and so on. It even allows for easily creating a schedule E report. The user can also utilize reporting that includes multi-tiered tracking – It separately tracks expenses for your units, the building, and the real estate business itself.
All-In-One Rental Property Management Tool
The Landlord Studio is really an affordable all-in-one tool that streamlines tasks on many levels. Let's take a look at everything this real estate tool can do for investors:
Tracks rental income and expenses
Securely Integrates your bank account to import transactions
Creates PDF tax reports such as a schedule E
Automate reminders such as essential gas and electrical checks
Offers cloud storage for your rental real estate documents
Tracks your mortgage and valuation overviews
Comes with SmartMove® tenant screening features
Allows the landlord to conveniently email, text, or phone tenants
Automatically sends overdue rent reminders
Allows the investor to have all their tenants and prospects in one place
Receipt scanning feature places information in the expense column
Upload leases and other essential documents for easy access.
Landlord Studio provides a simplified process for offering your tenants rental insurance
The Landlord Studio app starts out at only $5.99 a month, but you can actually try it for free by going to morrisinvest.com/studio. We personally use Landlord Studio ourselves and don't even know how we got along without it for so long. It has streamlined so many of our tasks, providing us with more free time to enjoy life.
Hear more about this awesome real estate tool in this interview with the founder of Landlord Studio:
4. Corporate Direct LLC – Incorporate Your Real Estate Business
Corporate Direct LLC would be an excellent resource for real estate investors who would like to incorporate their business to protect their assets. Many investors try to do this on their own and end up losing thousands in legal battles due to the fact that it was not set up correctly. This is one process you would not want to cut corners on. Leaving it up to the experts to set up a legal entity for your real estate investments is a wise decision.
Garret Sutton is the founder of Corporate Direct LLC, a corporate attorney, and asset protection expert. His company can assist you on every level when it comes to incorporating your real estate business. From selecting the proper entity type for your specific business, to taking into account your state laws, to filing the appropriate paperwork, they have you covered! Contact Corporate Direct LLC and mention Morris Invest to receive $100 off their services.
5. DealCheck – Rental Property Analyzing Software
If you're a serious investor, this real estate investing tool is a must-have! Simply put, DealCheck will allow you to quickly analyze any property and estimate its cash flow in a matter of seconds. This means no more guessing and no more lost revenue from poorly estimated rental properties. It applies to buy and hold properties, flips, as well as commercial buildings. The software's advanced features will enable any real estate investor to make more educated decisions based on facts. This, in turn, will allow investors to run a more efficient business. This real estate tool is easy to use. In a nutshell, you literally just punch in the loan terms, the purchase price, what the rental income would be, and other specifications. Your ROI will then be generated, showing you what your monthly cash flow will be. See what else this essential real estate investing tool can offer you as a property investor.
Questions Commonly Asked by Investors
We receive many questions each week pertaining to which investing tools and resources are recommended. Here are the most common questions that may be helpful for those investors who are looking for ways to work more efficiently:
1. What are the best real estate apps for professional investors?
There are many apps out there to choose from, but we would like to recommend two that are high on our list for refining your investment strategies:
Driving For Dollars App: For those interested in off market properties, this convenient tool allows investors to eliminate the legwork normally done while seeking out homeowners of potential lucrative properties, along with their mailing addresses. This allows the property investor to easily contact them with a direct mail piece. Time is money, so the Driving for Dollars app saves you a bundle.
DropBox: This may seem like a simple suggestion, but in reality, it's a highly recommended app that is used by many seasoned real estate investors. Dropbox is a free cloud storage service that will allow you to securely store all your essential business information so you can easily access it via your phone. All your notes, photos, contracts, important documents, forms, basically anything related to your business, will be at your fingertips and accessible 24/7.
2. How can I learn about private financing?
If you want to get started investing in rental properties, but you are not sure how to go about it financially, we have a few resources that will set you on the right path when it comes to private money:
3. What tools should I use to create a property investment website?
We recommend using Bluehost and WordPress to host and create your business website. Both resources provide investors with everything that's needed to create a professional website that will help grow your business.
4. Where can I get information on increasing my real estate terminology knowledge?
For those new investors out there that are seeking out real estate terms and definitions, we recommend heading over to our article titled The Quick Guide to Real Estate Jargon & Terminology with Definitions. It will help you speak with confidence at your next real estate industry meet up.
Additional Resources for Real Estate Investors
Grow Your Business with the Best Real Estate Investing Tools and Resources
To build a solid real estate investment business, it's imperative that you use the proper tools and resources to help run your business in an effective and profitable way. These real estate investment tools and resources can assist you in keeping your business organized, help lower your tax burden, create a long-term source of income, and so on. They will give you a competitive edge and make running your business more enjoyable!
Ready To Build Passive Income Through Rental Real Estate?
Ready to talk about your goals? We're here to show you the tools and teach you the process to begin earning legacy wealth for you and your family.