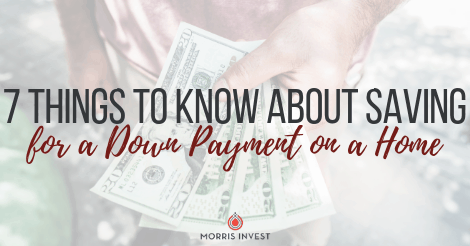 The term down payment can be scary—especially if you don't have one. If you're renting an affordable apartment in a city like Springfield; or even if you're renting in expensive New York City, the thought of buying is still pretty intimidating.
Mortgage lenders want to know that you have some skin in the game, and they want you to prove it by coming up with cash. The down payment amount necessary to get a mortgage can be up to 10 percent of a property's purchase price or even more. Let's look at seven down payment issues that you may not have considered:
You Might Not Need One!
If you are a veteran, you can get a VA loan with no money down. Of course, you have to qualify, but if you have a 620 credit score and no glaring credit issues, you probably have a good chance of being approved. You will need to check with a VA approved lender for the list of requirements.
FHA Is a Great Option
Generally, those with 620 credit scores that are buying their first homes can get an FHA-backed loan with only a three percent down payment. In 2014, some lenders even reduced that 620 score to 580, but in recent years it has hovered back around the 620 mark.
10 Percent
Many standard home loans require a 10 percent down payment, so if you are buying a $200,000 home, you will need to come up with $20,000.
Gifts Are OK
When it comes to down payments, lenders want to know where the money is coming from. They do not want to participate in a situation where a seller artificially inflates the price of a home by $10,000, for example, and then kicks that money back to the buyer to use as a down payment.
Banks will allow a down payment to be gifted by a friend or relative, but they will want to be able to trace the source of funds.
Start Somewhere
The road to saving $20,000 may seem like an impossible task, but the first thing to do is make a commitment and make it early. Through the magic of compounding interest, if you can save just $200 per month and get a return of only 3 percent, you will have your down payment in a little over seven years. If you had started saving $200 per month at age 18, you could have bought a house when you were 25.
Get Another Job
If you get a part-time job that nets you $750 per month, you can have your down payment in slightly more than two years. If your significant other does the same, you could come close to knocking this out on one year!
Some States Have Down Payment Assistance
If you are a low-income first-time home buyer, there are states like Minnesota that offer down payment assistance in the form of loans or even grants. Be sure to diligently check with your state government to make sure that you don't miss out on any opportunities like these.
Saving for a down payment can be challenging, but with hard work and determination, you can get on the path to home ownership.
Sam Radbil is the lead writer for ABODO Apartments, an online real estate and apartments marketplace with available apartments from Lexington, Kentucky to New York City. Their research and writing has been featured nationally in Curbed, Forbes, Realtor.com, HousingWire and more. 
Ready To Build Passive Income Through Rental Real Estate?
Ready to talk about your goals? We're here to show you the tools and teach you the process to begin earning legacy wealth for you and your family.