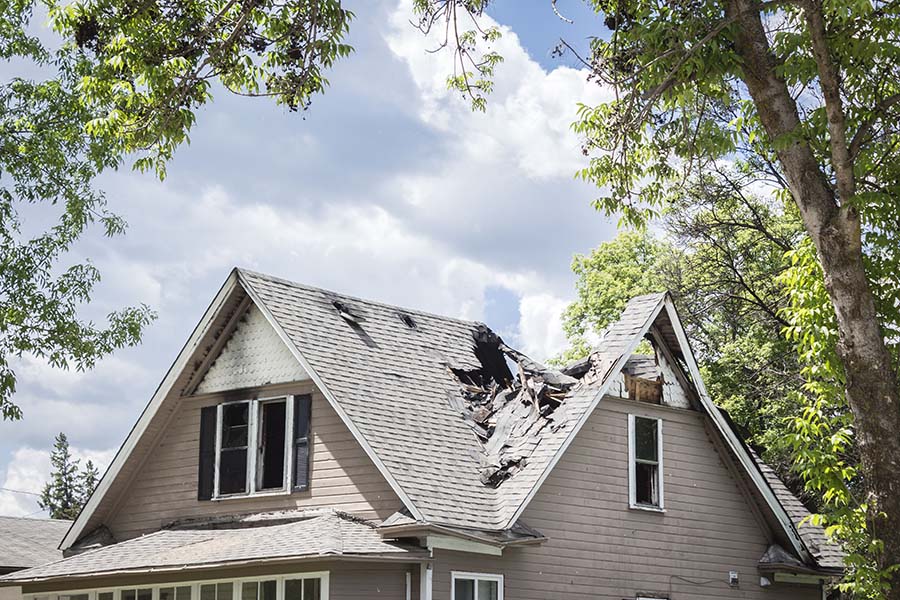 If you are a real estate investor interested in learning how to find off-market properties, this quick guide can certainly serve as a useful tool in building up your knowledge base, and getting the ball rolling! It provides surefire strategies for locating off-market deals that, in the long run, will place you on the path to financial independence, as well as advance your investing career.
Learn How to Find Off-Market Real Estate Investments and How You Can Benefit from Them
Seeing what strategies are out there for finding off-market properties, and implementing them, can certainly take your real estate investing business to the next level. From direct mail campaigns to the ever-popular "driving for dollars" strategy, you will learn tried-and-true methods for securing these cash-flowing properties. So, let's dive in and find out what the advantages of buying an off-market property are, time-tested methods of finding them, and more.
What is an Off-Market Property?
An off-market property is a piece of real estate that is sold privately, not placed on MLS websites, and not advertised publicly. The seller typically has specific reasons for wanting to sell off-market, and can greatly benefit from the transaction. This type of property can enable a real estate investor to purchase the asset at a deep discount. It's the main motivator for seeking out this type of deal. Off-market properties are typically distressed and need a fair amount of money for repairs placed into them, but this is what can make an off-market purchase a beneficial low-cost deal for buyers. In sum, it allows investors to purchase the property at a price under the market value, so the investor can then, in turn, add value back into the asset with repairs or renovations. Once completed, it can serve as a cash flow generating rental property.
What are the Advantages of an Off-Market Property Investment?
There are many advantages to an off-market real estate deal for both the buyer and seller. From it being a financially beneficial transaction, to the ability to sell the property discretely, it can meet many needs that otherwise would not have been fulfilled if it were an on-market property. Let's take a look at a few PROs of off-market properties:
Advantages of Off-Market Properties for the Buyer
If you are a new investor, it would certainly be wise to learn how to find off-market properties so you can reap the benefits that so many investors enjoy. Buyers know that there are many pluses to purchasing properties not advertised to the general public, and this is why they go to great lengths when it comes to seeking them out. Here are a few advantages that come with buying an off-market property:
Gives the Buyer a Competitive Edge: When an individual wants to invest in a low-cost buy and hold asset, going the route of off-market properties will cut out the competition. They may deal with one or two competitors, or zero, compared to a multitude of interested buyers all competing for the same property that was publicly listed. This is substantial for the buyer, seeing how it can eliminate high bidding wars.
Allows for Flexible Negotiations: An off-market real estate deal has a different feel to it than a traditional on-market transaction. It's more relaxed, and normally not governed by the typical real estate process. This allows for more flexible negotiations that are solely on the terms of the seller and buyer. The buyer may have more leeway because of this.
Off-Market Deals Provide Buyers with Below Market Value Pricing: With publicly listed properties, your chances of finding a property well below the market value are slim. But with off-market properties, most start below market value. Additionally, the seller can be in a situation where a fast purchase is desired, giving you even more purchase price power. Even though the pricing may be low, you should still run the numbers to ensure it makes sense. Many investors use DealCheck to quickly analyze the property.
Advantages of Off-Market Properties for the Seller
Off-market sellers stand to gain much from this type of transaction also. Let's take a look at a few of the advantages they typically benefit from:
Allows for Full Privacy: Every owner has his or her reasons for selling their property off-market. If privacy is a motivating factor, then full privacy can certainly be achieved. Privacy is important to sellers for various reasons. For instance, the property is extremely distressed, and the owner prefers not to have prospective buyers walking through due to embarrassment, or even safety concerns.
Removes Possible Added Stress: Owners who need to sell due to an unforeseen circumstance such as a death, divorce, loss of a job, or similar, may not be capable of dealing with keeping their house in perfect condition for constant real estate/buyer tours, complete with balloons and neon neighborhood signs.
Gives Owner Full Control Over the Selling Process: Selling off-market allows the owner to sell on their terms. This is helpful when the seller wants specific terms or certain payment options.
Off-Market Sales Save the Seller Money on Commissions: With a traditional on-market real estate transaction, the seller normally pays a commission rate of 5-6% to both their agent and the buyer's agent. This can add up to a considerable amount and some sellers would prefer to keep that money in their pocket.
Allows the Owner to Avoid the "Days on Market" Factor: Selling property off-market can alleviate the pressure of how the deal is perceived if it's been on the market too long. When it's been on the market for a considerable amount of time, prospective buyers can begin to worry that something may be wrong with the property. Selling off-market can remove this factor and allow the seller to take as much time as needed to sell the property.
Are there Disadvantages of an Off-Market Property Deal?
Although there are many benefits to off-market property transactions, like anything, there can be disadvantages. Here are a few CONs that a buyer or seller may want to consider:
Disadvantages of Buying an Off-Market Property
If done correctly, off-market investments won't have too many disadvantages, but here is one that tends to be common:
Uncertain Real Estate Market Value: Even when an investor does a thorough market analysis, the buyer can never be 100 percent certain if they paid too much for the property when it was never on the open market. This is because the open market allows them to see what others are willing to pay.
Disadvantages of Selling an Off-Market Property
Sellers of off-market real estate seem to be hit harder with the disadvantages, compared to buyers. This especially holds true because a lot of owners are first time sellers, and therefore, won't have much experience with this type of transaction. Even so, sellers in certain situations feel that their reasons for selling off-market far out way any disadvantage that may pop up. Let's have a look at what a seller might be up against:
May Not Receive the Highest Price Possible: An off-market seller takes the chance of leaving money on the table when their property is not publicly listed. Because only a few potential buyers may know about the house for sale, this reduces the number of possible offers, as well as eliminates bidding wars that can drive the price up.
Loss of Money Due to Possible Long-Term Vacancy: Another disadvantage of selling off-market could be the potential loss of income due to the property taking too long to sell. This can lead to a negative cash flow if the seller originally relied on monthly rental checks.
Unfamiliar with Paperwork:  A lot of off-market buyers are not new to the game, and the paperwork can be second nature to them. But for first time sellers, dealing with the paperwork can sometimes be a bit overwhelming. Even so, there are plenty of resources online that can assist a seller. Additionally, a seasoned investor may be more than willing to assist the seller with the process.
How to Find Off-Market Properties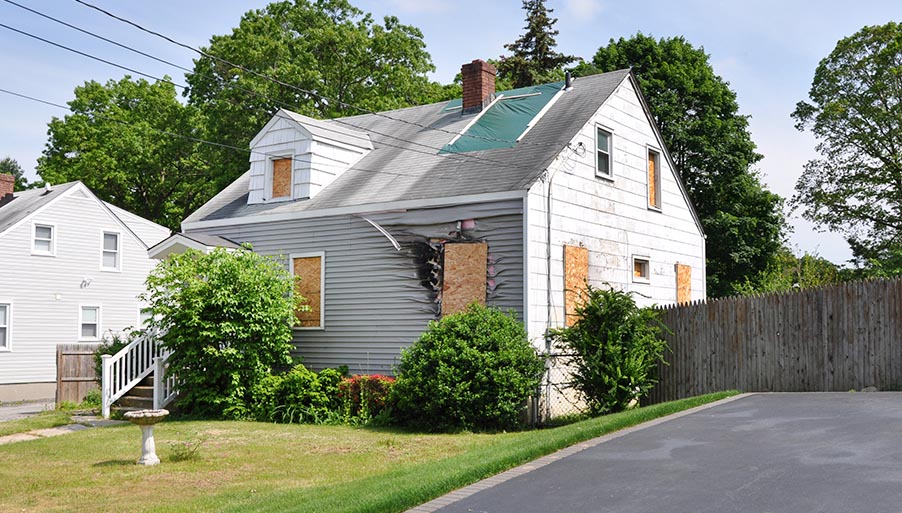 Now that you know what off-market real estate is, along with its PROs and CONS, it's time to learn how to find off-market properties. This is the fun part, and what will ultimately build your portfolio. There are various ways of going about it, but here are just a few strategies for finding off-market properties that seem to be the most popular:
1. A Direct Mail Campaign That Targets Possible Off-Market Real Estate Owners
In today's digital age, one might think that a good old-fashioned direct mail piece wouldn't be effective. That can't be further from the truth. When investors come up with ways on how to find off-market properties, this technique is commonly used. The mailing list should be specific, as compared to blindly mailing out to random homeowners. Additionally, the mailer should be eye-catching and have a clear message that makes your intent obvious at first glance. Here is a shortlist of a few targeted ideas:
Tax liens and other Various Problems: You can check with the county to obtain a list of properties that have tax liens placed on them. Owners who are one or two years behind on their taxes may not be interested in dealing with or keeping the home. You can also search for properties that have code violations, foreclosures, evictions, other liens, and the like. It may take some work to obtain the lists, but that's a good thing because it means less competition.
Utilize ListSource.com: When an investor asks, "How do I find off-market properties?", we recommend trying out listsource.com. It's a great resource for gathering property and homeowner-based leads. The investor can set highly targeted lists that will make their direct mail campaign more successful. You can even search for properties based on how much estimated equity is in the home. Their database is reliable and updated daily.
It may be a good idea to set up a dedicated phone-line. You can even have separate numbers for each campaign. For every 100 calls, it's typical that one or two deals may be closed. This is actually a good percentage and worth the time spent.
If you're interested in finding off market properties so you can flip houses, you may want to read this post on the truth about flipping houses. In addition to this, if you need funding for a real estate investment, see this Fund&Grow review.
2. Use the Driving for Dollars Strategy to Find Off-Market Properties
If you are interested in learning how to easily find off-market properties, this one is at the top of the list. It entails driving around neighborhoods on the lookout for properties that show signs of potential problems. This includes houses that look distressed, have boarded-up windows, overgrown grass, covered with tarps, newspapers piled up, snow that has not been shoveled, shutters falling apart, and that look vacant. These are clear indications that the owner may have abandoned the property. A Real Estate investor can do a few things to get the ball rolling:
Place a note on the door that states your interest in purchasing the house, along with a phone number.
Ask the neighbors if they know what's going on with the property. Also, ask if they would provide the owner's contact information. Nine times out of ten, the neighbors would be happy to assist you. It would benefit them to have someone buy the house and clean it up, improving the look of the neighborhood.
Search the public recorder's office; they may have the owner's information listed so that a letter can be sent.
There is actually a Driving for Dollars App that can come in handy and streamline the process.
If you want even more investing tools, read this post on real estate investing tools and resources.
3. Partner with Real Estate Wholesalers to Find Off-Market Deals
Wholesalers are a great resource when it comes to finding lucrative off-market properties. They specialize in this sort of thing, and can, therefore, do the legwork for you. Of course, you will need to pay the wholesaler for bringing you the deal. It may be worth the money since it frees up your time, and could produce faster results.
How it works is that a wholesaler finds a suitable property, one that is normally distressed or has issues. They locate the owner, and they both agree to place the house under contract for a specified amount of money. The wholesaler then assigns the contract to a buyer for a higher price than what was agreed upon with the seller, and keeps the difference. It turns out to be a win-win for all parties. The seller gets rid of the property, the buyer gets his off-market deal, and the wholesaler makes a profit.
You can find successful wholesalers by word of mouth or networking at meetings. The Real Estate Investment Association (REIA) provides excellent networking opportunities where wholesalers and buyers can converse. Meetup.com provides the opportunity to find and sign up for local REIA meetings.
Learn more about the wholesaling from a professional wholesaler himself in this informative podcast: How to Use Wholesaling to Build Your Buy & Hold Portfolio. Or, if you think you might be interested in wholesaling, check out this wholesaling course.
4. Stop by Estate Sales to Inquire if the Owner Would Like to Sell
This simple strategy for finding off-market properties may just bring you a few good deals. If you search the classifieds, you will find estate sales that are going on almost every week. Estate sales commonly take place when someone passes away, the owners are moving to a smaller place and need to downsize, divorce, bankruptcy, and the like. Some of these cases can lead to an off-market opportunity. Investors can stop by the day of the sale to look at the property, and make a few inquiries.
5. Bandit Signs Offering to Buy Distressed Houses
We have all seen the signs on the telephone poles and street corners that say, "We Buy Houses for Cash". Most people wonder who in the world would ever call! The answer is someone who desperately needs to sell their house. It provides an easy avenue for owners who want someone to take their distressed or inherited house off their hands. This strategy is one of the easiest on our how to buy off-market properties list, but proves to be effective.
Tips for Buying from an Off-Market Seller
Investors have been searching for and buying off-market real estate for years. With that brings much experience and knowledge to share with those who are just starting out. Here are a few helpful tips from seasoned real estate investors on buying from off-markets sellers:
Purchase Agreement: When making your intent known to an owner, and contacting them through the mail, along with expressing your interest, it's a smart idea to send a purchase agreement. You would be surprised at how many owners of these particular properties would want to sell in a heartbeat, and just sign and mail the agreement back to the buyer!
Have Your Financing Lined Up: To better your chances of a successful transaction, have your finances in order, whether it be cash or an investment loan. This may prevent another investor from stepping in if there is a delay in getting your funds together. It can also let the seller know you are a serious investor who is capable of closing the deal in a timely manner. Many of our clients utilize Fund&Grow to provide funding to buy off-market properties. If you are an international buyer, you can easily transfer money to the owner using TransferWise.
Present a Solution: Most times, the seller has a personal reason for wanting to sell off-market – embarrassing distressed property, death in the family, major debt, bankruptcy, and so on. Without getting into any of the details, let the owner know you are the solution to their problems by making the transaction fast, easy, trustworthy, and certain for the seller. This will knock any other investor inquiries out the door.
Helpful Resources for Rental Property Investors
We Hope This Guide on How to Find Off-Market Properties Sets You on the Path to Financial Freedom!
There are many successful strategies for building your real estate portfolio. Purchasing off-market investments certainly proves to be one of them. Experienced investors, as well as those just starting out, have gone down this path only to come out on top with a larger portfolio and a steady income stream. No matter which method you prefer to find off-market rental properties with, it's essential to keep moving forward, gain valuable experience, and enjoy the hunt!
If after reading through this article you have decided that you might want to leave it up to a seasoned team of investors to take care of everything for you – market research, locate a lucrative off-market property, repair/renovate, place a property management company, and fill the home with a tenant, we can help. Book a quick call with Morris Invest so we can get you set up with a cash flowing off-market rental property.
Watch this video for more details on how to find off-market properties from long-time real estate investor, Clayton Morris.
Ready To Build Passive Income Through Rental Real Estate?
Ready to talk about your goals? We're here to show you the tools and teach you the process to begin earning legacy wealth for you and your family.