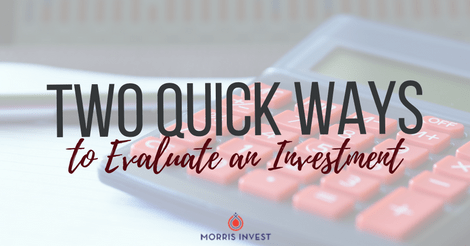 The ability to decide whether or not a real estate deal is profitable is crucial to your success as a real estate investor. If your investment breaks even (or worse, loses money) then you're not moving closer to your goal of financial freedom. There are a few different methods you can use to evaluate whether or not a deal makes sense financially.
One commonly used method is the 1% Rule. The 1% Rule helps investors determine if a rental property will produce cash flow. Basically, when you purchase a piece of real estate, it should cash flow up to 1% of the purchase price every single month.
To use round numbers, let's say you purchased a real estate investment for $100k. Following the 1% Rule, that property would need to produce $1000 in rental income every month. This is a simple tactic used to ensure that your expenses will be covered.
Personally, my main focus is cash flow, so 1% isn't as sturdy as I'd like. That's why I use an incredibly conservative ROI formula. ROI is a formula used to evaluate the performance of an investment. ROI is the way you can measure how much profit a property is accumulating. Typically, ROI is calculated by dividing the net profit of investment by the amount of money invested.
But I like to take it one step further. I always subtract 40% of my annual rental income to account for vacancies, repairs, or expenses that could occur throughout the year. You might think that sounds like too large of a portion, but it gives me peace of mind. I don't have to worry if something goes wrong at my properties. If a furnace goes out, I want to know that the money is there to replace it. Expenses are inevitable, so I like to prepared.
Regardless of what method you choose to evaluate your real estate deal, make sure your focus remains on the end goal: financial freedom.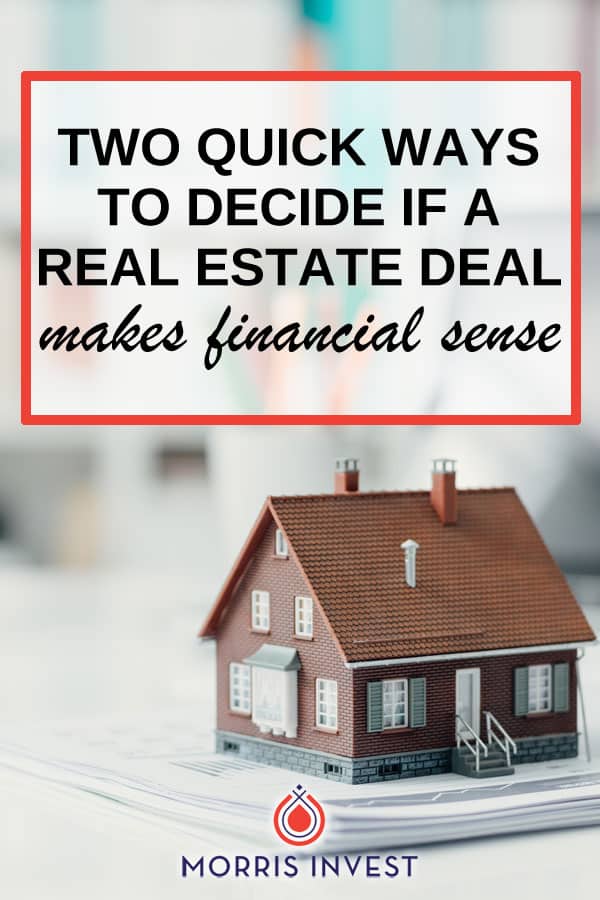 Ready To Build Passive Income Through Rental Real Estate?
Ready to talk about your goals? We're here to show you the tools and teach you the process to begin earning legacy wealth for you and your family.