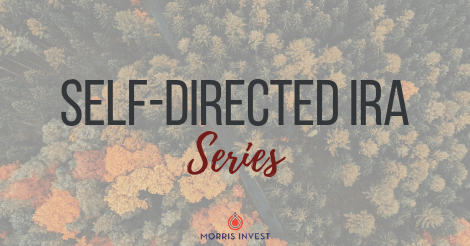 A self-directed IRA is an incredible, but largely misunderstood tool that can be used to build exponential wealth and create financial freedom. A self-directed IRA is a retirement account that allows the owner control over where their money performs. Being strategic within a self-directed IRA allows the investor many possibilities, including investing in real estate!
In our newest series, we covered everything you need to know to take control of your retirement planning and begin building incredible wealth!
Part 1 – IRA Real Estate Investing: In this episode, we discussed the basic mechanisms of what a self-directed IRA is, how it works, and how you can use it to grow your real estate portfolio. You'll learn the fundamentals of how a self-directed IRA operates, and how it differs from other traditional retirement accounts. You'll discover the power of a tax-protected account, and the rules that the IRS has set forth regarding such accounts.
Part 2 – How to Buy Real Estate in a Self-Directed IRA: In the second installment of our Self-Directed IRA series, we discussed how to utilize your self-directed account in order to buy real estate. In this episode, we'll walk you through the step-by-step process you'll need to implement in order to buy real estate within a self-directed IRA. You'll learn about how to title your IRA, precautions you need to take, and the intricacies that apply to this specific retirement account.
Part 3 – Self-Directed IRA: How to Avoid Mistakes: As aforementioned, the IRS has strict rules and regulations regarding how a self-directed retirement account can and cannot be utilized. In this episode, we'll share some rules that you cannot break, what to avoid, and discuss our personal experiences. You'll learn the intricacies and rules for building wealth inside your retirement account, including how to collect rent, pay bills, and more!
Part 4 – 3 Ways to Make Money in a Self-Directed IRA: In this episode, you'll learn about the tax benefits of investing in a self-directed IRA, and how to track your retirement accounts' growth. We'll talk about the three different ways to make money in your self-directed account!
Part 5 – The Ultimate Self-Directed IRA Episode: In this special bonus video, Natali and I sat down with our self-directed IRA expert, Hayley Neeley! Hayley helped us answer your questions about how to maximize your account!
Ready To Build Passive Income Through Rental Real Estate?
Ready to talk about your goals? We're here to show you the tools and teach you the process to begin earning legacy wealth for you and your family.