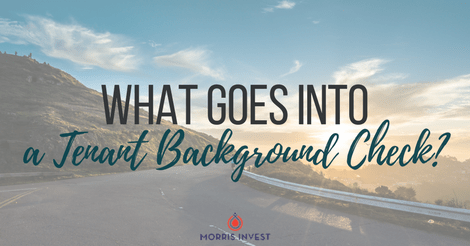 When you sign a contract for your new cell phone you're typically going to have a credit check ran on you. The wireless provider wants to check your credit to make sure you're likely to pay your bills.
That's just for a cell phone.
When it comes to screening tenants, many landlords will take it a step further and run a
background check. This allows the landlord (or property manager) to dig further into the details that matter when placing a tenant.
At RentPrep we've been compiling tenant background checks for over 10 years. In this post we will discuss what goes into a report and how it differs from a credit report.
Typical Aspects Of A Tenant Background Check
Here's the data that we look for on a tenant background check:
● SSN Verification
● Address History
● Judgements & Liens Search
● Bankruptcies Search
● National Eviction Search
● National U.S. Criminal Search
● U.S. Sex Offender Search
● Global Homeland Search
SSN Verification – There are three main identifiers for a person. They are their name, date of birth, and their Social Security Number (SSN). It's important you get all three of these on your application so you can confirm their identity. It's also a good idea to have their SSN on file in case you ever have to file a judgment for past due rent.
Address History – When you have services in your name (think cable bill or trash collection)those services will report your address history to a variety of databases. This is important information for a landlord to know so that the address history on the rental application matches the information on the background report.
Judgements & Liens Search – A judgment is a decision of a court with regards to the rights and liabilities of parties in a legal proceeding. A lien is a creditors legal claim against property owned by a debtor as a security for a debt. As of July 1st, 2017 this data is no longer reported on credit reports but is still accessible on a background check.
Bankruptcies Search – A bankruptcy is reportable for up to 10 years as laid out by the rules in the FCRA. Renting to someone who recently went through a bankruptcy may raise a red flag for their ability to pay rent consistently in the future. The 10 year span is important because you can declare for bankruptcy every seven years. This search will catch those who have abused the laws intended for a one time use. Someone with two bankruptcies in 10 years is considered a high risk tenant knowing their pattern of behavior.
Eviction Search – This is the most important data on a background report. According to a transunion study a tenant applicant with one prior eviction on record is nearly three times more likely to be evicted compared to an applicant with zero evictions on record. Make sure you're getting eviction data and that it is through a national eviction search.
National U.S. Criminal Search – You'll want to make sure you're seeing data for all 50 states. If the service you're using provides instant reporting it's likely they won't report criminal data in MA, WY, DE, CO or SD.
U.S. Sex Offender Search – This search should be done on the state and national level. It can be done for free via nsopw.gov but background check companies (including RentPrep) are charged for API access to this information. It's important to run both State and Federal searches in case a sex offender moves and doesn't register in their new state.
Global Homeland Search – This is sometimes referred to as a "Global Homeland Security Background Check" or a "Terrorist Watch List Search." It's rare for someone to appear on this search but if they do it means they may be involved in terrorist activities, money laundering, fraud against government agencies, illegal imports, drug trafficking, or violations of federal banking regulations.
How Does A Tenant Background Check Differ From A Credit Report?
People are typically more familiar with a credit report or their credit score. It's a simple number ranging from 300-850 with anything above 700 considered good credit.
You may have heard this referred to as a FICO score. FICO stands for "Fair Isaac Corporation"and is used by 90% of top lenders (source myfico.com).
FICO is a privately owned company that uses data from the three major credit bureaus
(Transunion, Experian, Equifax) that plugs into their their FICO scoring model.
The algorithm that creates your FICO score is not publicly shared but Fair Isaac does share how the score is weighted (source time.com).
● 35% payment history
● 30% amount owed
● 15% length of history
● 10% new credit
● 10% types of credit used
Why Is A Tenant Background Check Necessary?
You're not just giving someone a cell phone. You're handing them the keys to your rental
property.
Eviction data isn't automatically reported to the credit bureaus. In fact, civil judgments are no longer reported on your credit so the only way you'll find eviction history through a credit report is if the landlord sent the delinquency to a collection agency.
You want a comprehensive understanding of who you're renting to before handing over the keys to your investment. A background check tailored to landlords will do just that.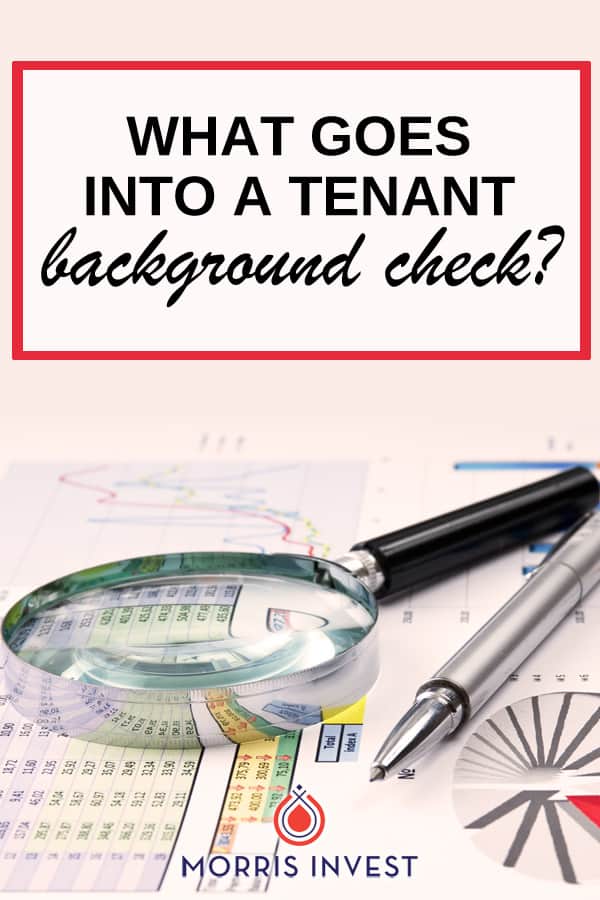 Ready To Build Passive Income Through Rental Real Estate?
Ready to talk about your goals? We're here to show you the tools and teach you the process to begin earning legacy wealth for you and your family.