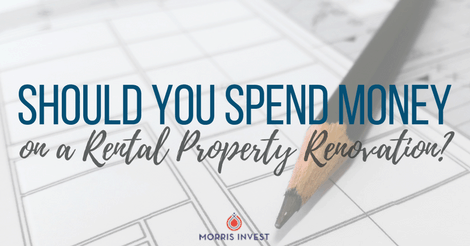 How can you determine if you should spend money renovating an investment property? This depends on the condition of the property, your budget, and how often you would like to deal with maintenance. Obviously, some properties will need a little more love than others.
My personal philosophy is to make my rental properties maintenance free for 10-15 years. The best way to ensure that your property won't be a continuous money pit is to repair and maintain the main mechanicals. Here are the main things I look for when deciding what to renovate or replace in my investment properties:
Roof – A solid roof is an essential structural component of your property, so you'll want to have it inspected during renovation. If I purchase a property that has a roof with 20 years of life remaining, I'll leave it be. If the home needs a new roof or an overlay, I'll be sure to get it done! Here's how to determine when to replace the roof on your rental property.

Windows – Fully functioning windows are also important. I like to purchase new white, vinyl windows that support the insulation of the property. My tenants love this because it keeps their utility bill low! Typically, I purchase windows from Pella or Anderson.

Electrical – I always install 200 amp electrical panels on my rental properties. Running new electric is like future-proofing your house! It's not much more expensive than a 100 amp panel.

Plumbing – We rip out old galvanized pipes, in additional to PVC. I install new PEX plumbing in my rentals for multiple reasons, including it's durability in cold weather.

Furnace – We install new furnaces, which are sure to last 10-15 years.

Water heater – A new water heater is fairly inexpensive and comes with a 10-year manufacturer's warranty.
If you find a rental property that has all of these pieces in place, you may not need to spend money on renovation. Things like paint and carpet are relatively low cost, and can really change the look and feel of the home. But personally, I purchase the majority of my properties in all stages of disrepair! They typically need a transformational makeover, which adds value to the property.
My advice is to not skimp on things like the roof or furnace. Get it out of the way now, so you don't have to deal with it later. Remember, all of these expenses come out of your ROI, so be sure to check out how to calculate your return to ensure that your investment is profitable.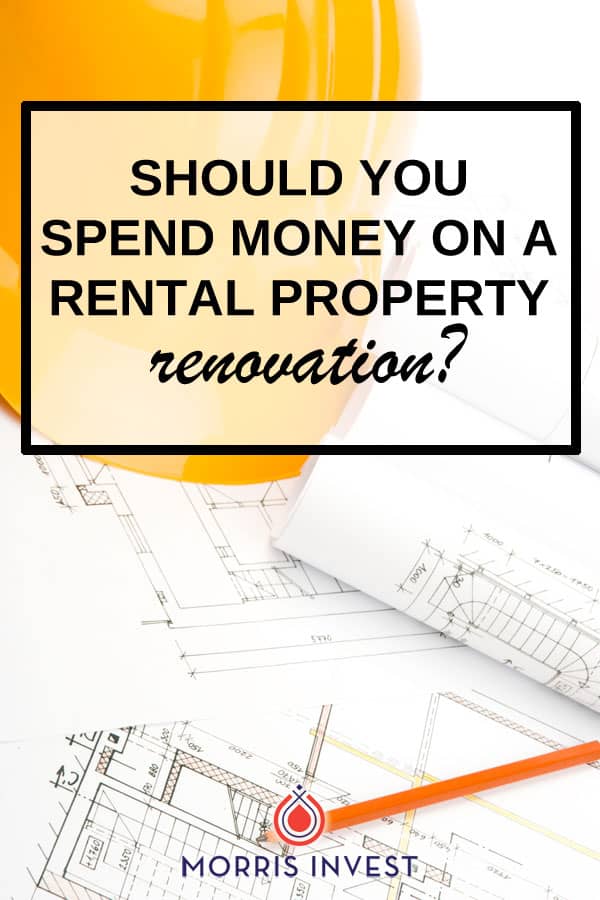 Ready To Build Passive Income Through Rental Real Estate?
Ready to talk about your goals? We're here to show you the tools and teach you the process to begin earning legacy wealth for you and your family.