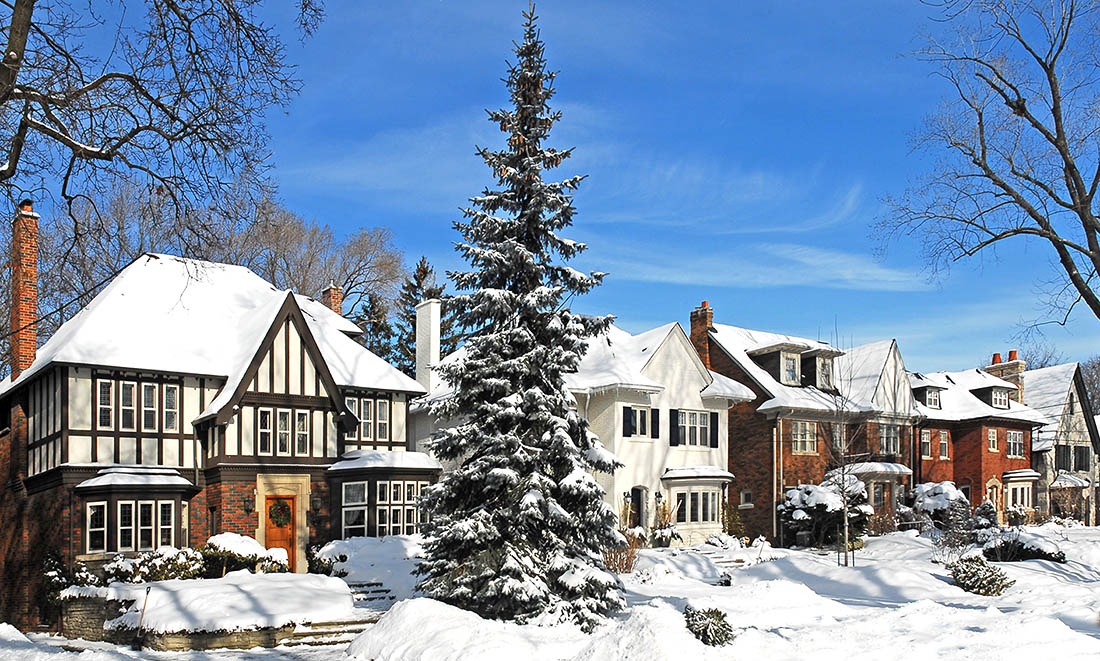 If you're a real estate investor looking for a proven strategy to take one or two properties and turn them into a robust portfolio, you will want to put the BRRRR Method into effect.
What is the BRRRR Method for Real Estate Investing? BRRRR stands for Buy, Rehab, Rent, Refinance, Repeat, and represents steps an investor would take to grow their real estate portfolio. A property is purchased (Buy), repairs are made to increase its value (Rehab), a tenant is placed (Rent), a loan is taken out on the property (Refinance), that money is used to purchase an additional property (Repeat). 
Utilizing this strategy can result in creating a steady cash flow, bulk up your portfolio, and ultimately enable you to become financially independent. If this has sparked your interest, you will want to dive further into this article where we discuss the BRRRR Method in detail to provide you with a better understanding of how it all works.
The BRRRR Method Explained
The BRRRR Method is perfect for those who desire to become successful, financially independent real estate investors. If you are new to the game, and not sure if your experience level will stand up to this strategy, know that beginners and seasoned investors can both take advantage of the BRRRR Method. Because the method follows a formula, it breaks it down into steps that are easy to understand. Additionally, it provides an avenue for those who want to purchase more properties, but feel they just can't come up with the down payment. It's really a win on all levels.
Once you become more familiar with the Buy, Rehab, Rent, Refinance strategy, and start putting it into use, the sky is the limit as to how many rental properties you can own, and how much cash flow you will have coming in. Let's take a closer look at the five components that make up this method of investing in real estate.
Before you dive into all the specifics of the BRRRR Method, get a quick overview of this topic from the founder of Morris Invest, Clayton Morris:
1. Buy
The first step is to purchase a lucrative piece of real estate. You would seek out a below market value property that you can add value back into during the rehab stage. If possible, buy 10 to 20% below the market value. For a property that is 20% below, you would be paying 80% of the market value. Later, when you refinance, the bank will typically give you a 75-80% loaned value of the home.
So, if you paid 80%, and then raised the value of the property through renovations, then you receive all the money back that you placed into the house. However, if you don't pay below market value because you are paying 100% of the market value, then when the bank gives you 75-80% of the property value, you are not getting all your money back.
It's essential to get back as much as possible so you can turn around and invest it into another property. The bottom line is that you will need to find homes that are way below the market value. Also, a good way to consider if a property is worth looking into, from a profit standpoint, is to apply the 1% Rule for Real Estate Investing. It's an investment strategy that can save you thousands. It can also save you valuable time. Read more about it in our recent post on the 1% rule.
How to Find BRRRR Properties
The best way to find suitable BRRRR Market real estate is to look for off-market properties. What is an off-market property? It's a piece of real estate that is not listed on the market or advertised publicly, and is sold privately by the owner. When purchasing real estate this way, you will find deeply discounted properties. They typically need a good amount of work, which is exactly the type of property you are looking for when planning on using the BRRRR formula.
Here are a few ways to go about finding a property that is perfect for incorporating the BRRRR Method: (You can read the full descriptions for the following strategies for finding rental real estate that is below the market value in our How to Find Off-Market Properties article.)
Partner with Real Estate Wholesalers – They do all the legwork for you when it comes to finding great off-market property deals. This is what they specialize in. They make an arrangement with the owner and take a cut of the sale of the property when it's sold to you. We also promote a great course on the topic of wholesaling; you can read more about it on our wholesaling Coaching Program page.
Direct Mail Campaign Geared Towards Off-Market Property Owners – It's common to create mailers that target possible BRRRR Method worthy real estate. You can get a list of properties that may have tax liens, are behind on property taxes, are subject to foreclosures, code violations, and the like. These are homeowners who may want to sell quickly at discounted prices.
Post Bandit Signs – These are the signs often seen on telephone poles and various places that let people know you are interested in buying houses. They typically read "We Buy Houses for Cash" or "We Buy Distressed Houses".
Help with Funding an Initial Purchase
If you're purchasing your very first property, and need funding to get started, we recommend looking into Fund&Grow. It's a company that a lot of our customers have used that helps investors qualify for unsecured credit cards, with low interest. Cash from these cards is then used to fund property purchases. You can obtain more information about this by visiting our Fund&Grow page. Also, you save $500 when you sign up with Fund&Grow through Morris Invest.
2. Rehab/Repairs
The right rehab can mean the difference between losing out on a considerable amount of money, to having enough to buy an additional property. With that said, it's essential to not spend more money than needed when rehabbing your rental property. For instance, if countertops need to be replaced, you would not want to install expensive granite countertops when Formica laminate countertops look like granite, and will do just fine.
The main mechanics of the home are what you should be investing your money in; the items that will last for years. This includes windows, furnace, water heater, electric, plumbing, and the roof. Other smaller items that might need to be attended to are paint, carpets, drywall, and the like. Read our article that discusses 10 rental property upgrades that make your life easier as a property owner to find out what you should be focusing on. Or, visit our podcast – 6 Expensive Home Repairs That ARE Worth the Money.
Most repairs are tax-deductible. To ensure you maximize your tax savings, it's best to incorporate. We send our customers to Corporate Direct for business incorporations. They can easily get you set up. Take a look at the Corporate Direct website to see what they can do for you. Additionally, you can get ahead of the game when it comes to paying much less in taxes by picking up this book on Amazon called Tax-Free Wealth. It's filled with helpful information and was written by Tom Wheelwright, the personal tax advisor to real estate investor, Robert Kiyosaki.
View this video to learn even more about lowering your tax burden. In it, Clayton Morris shares some of his tax hack secrets that he has learned throughout the years: 
3. Rent
After the property has been rehabbed, and as soon as it is rent ready, a tenant is placed. This will ensure you have cash flowing in immediately. When you talk to a bank about refinancing, they will like the fact that you have a tenant in place that is paying the mortgage for you.
If you will be the one managing the buy and hold property after your tenant is in place, and would like to make sure you streamline the process, you can try using a property management software. View the Landlord Studio website for more details on how their software can track your expenses, increase income, screen your tenants, and save you valuable time.
4. Refinance
The 4th step in the BRRRR Method of real estate investing is to refinance your property. Some investors like to wait several months after the tenant has been placed to show a stable rental history, cash flow, as well as increased equity. Additionally, certain banks require some time to pass before refinancing.
We always recommend utilizing a local bank because they are much easier to work with than big banks such as Bank of America, and the like. You will typically get outstanding introductory rates with local banks because they are competing against the bigger banks.
Banks usually refinance for around 75-80% of the value of the property. If you paid below market value, let's say by 20%, it means you paid 80% of the market value. Then if you increased the value of the house with your rehabbing, raising the value above that 80%, and the bank refinances for 80%; you just got all your money back. This is one reason why it's so important to buy below market value.
Common BRRRR Refinance Loans
When you refinance your buy and hold property, there are two common types of loans that work well with the BRRRR Method. Let's take a look:
Cash-Out Refinance: This particular loan type creates a new mortgage loan with different terms. The money is used to pay off the existing mortgage, and the remaining amount is provided to you as a lump sum. This can then be used to purchase your next property utilizing the BRRRR Method.
Home Equity Line of Credit (HELOC): This type of loan is actually more of a line of credit that allows you to withdraw or borrow against the equity of your existing mortgage. This might be a good option if you were locked into a great interest rate, because the loan terms stay the same as the original loan. You withdraw from this line of credit during the draw period, which could be ten years. The money can be used to purchase another performing asset such as a buy and hold property.
5. Repeat
The 4th and final step is to repeat the process! Starting with step 1 (Buy), where you purchase another property with the money you obtained through the refinance. You then proceed to work your way through the steps. You can continue to keep repeating the BRRRR formula until you feel you have a number of buy and hold properties that will create financial freedom for you. Plus, the more times you repeat the BRRRR Method, the more experience you have, and it becomes a simple wealth building process for you. You can actually find out just how many properties you need to become financially independent with this freedom cheat sheet we put together. 
Example of the BRRRR Method
To give you a better idea of how the BRRRR Method numbers work, take a look at this simple example, laid out in sequence. Only the basic numbers, with no costs or fees, are included in this example:
Purchased a below the market property for $90,000.
Made a 20% down payment of $18,000.
Obtained a loan for the remaining cost of the house, which was $72,000.
Increase the value of the property with $15,000 in rehabs/repairs.
The $18,000 down payment plus the $15,000 rehab costs brought the total property investment to $33,000.
Placed a tenant to rent out the property for the area's going rate.
After six months passed, did a cash-out refinance on the property for the bank appraised value of $140,000.
The bank allowed for a loan that was 75% of the appraised value, which came to $105,000 ($140,000 x .75).
Used the $105,000 to pay off the original bank loan of $72,000, and had $33,000 left over.
Repeated the whole process over again by using the $33,000 as the down payment for the next property!
This BRRRR Method has a formula that will allow you to just keep repeating the process, all while growing your portfolio, and increasing your net worth.
Advantages of the BRRRR Strategy
There are many positive aspects to putting the BRRRR Method of real estate investing in action. From quickly growing your portfolio to building great wealth, this strategy has been proven to be effective. Let's take a look at a few of these advantages:
1. A Real Estate Investing Formula that Sets You Up for Success
The BRRRR Method is based on a formula that has been well-vetted and used by many seasoned investors that can attest to its success. It's been proven that if an investor follows the steps of the BRRRR Method, that they will reap the many benefits of this rental real estate strategy.
2. Fast & Reliable Way to Build Equity
When the BRRRR formula is followed, an investor will be able to buy low, raise the value of the home through repairs and renovations, and then have a decent amount of equity in a short amount of time.
3. Creates the Funds to Invest in More Properties
Utilizing this real estate investment strategy can create an opportunity to buy more real estate when you may not have had the money to do so without the BRRRR Method. An investor can keep repeating the process, keep buying more properties, all without having to personally come up with the funds themselves.
Disadvantage of the BRRRR Method
There are only a few cons of putting the BRRRR Method of real estate investing into place, so we will only focus on the one that would have the most impact, which would be issues pertaining to the appraisal.
1. Appraisal Not as High as You Were Expecting
There can be cause for concern when your estimated property value, after it's rehabbed, is much lower than you had anticipated. After all, that's the whole purpose of the BRRRR Method; to raise the value to obtain the funds to purchase an additional property. This plan can come to a halt if your appraisal comes up short. This can happen when the bank is determining what the refinance amount should be, has the property appraised, and they deem it lower than what you had thought.
Can the BRRRR Method Stand Up to a Recession?
Not only can the BRRRR Method stand up to a recession, but it's also actually a smart investment decision that can outperform traditional investments such as stocks during economic downturns. In a recession, you will always see the stock market take a dive, costing traditional IRA and 401K holders their life's savings, in some cases. This is because a traditional IRA and 401K successes or failures depend upon the volatile stock market, as well as controlled by someone else other than you.
In contrast, when you use the BRRRR Method of real estate investing, and therefore own rental property, no matter how bad the economy gets, everyone still needs a place to live. In other words, your rental real estate can be recession-proof, especially when you do your upfront research and buy in a market that has stable job opportunities such as hospitals, grocery stores, and other essential businesses. So, while others will be losing a considerable amount of money in other investments during a recession, you will continue to receive your stable monthly cash flow.
Find out just how much you can lose when investing in stock over real estate with our article – Why Investing in Real Estate VS Stocks is a Smart Strategy. You may also want to check out this post on our interview with Jarret regarding recession proofing your investment.
Build Wealth Using this Reliable Method of Investing in Rental Real Estate!
If you are a real estate investor at heart, you may be eager to try the BRRRR Method out. It really is a fantastic way to expand your portfolio, create passive income, and become financially independent. If you have any questions regarding the BRRRR Method, please feel free to schedule a complimentary call with Morris Invest. We would be happy to speak with you.
Ready To Build Passive Income Through Rental Real Estate?
Ready to talk about your goals? We're here to show you the tools and teach you the process to begin earning legacy wealth for you and your family.