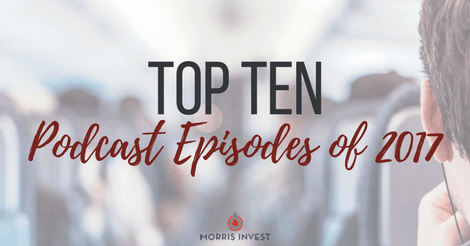 2017 has been an exciting year here at Morris Invest! I left behind my 18-year broadcast career in order to focus on my true passion: helping other people achieve financial freedom. A big part of that is providing consistent, quality content through our podcast, Investing in Real Estate.
This year we covered a wide range of topics, sat down with some incredibly knowledgeable experts, shared our personal experiences, and documented stories of new investors who put their dreams to work! We truly love putting this show together for you three times a week.
Whether you're a faithful subscriber or are new to the show, we're so glad you're here! Thank you to all of you who have listened, subscribed, and left feedback. Here are the top ten episodes of 2017:
10) How to Balance Assets vs. Liabilities
In our family, we try to calculate our net worth frequently, and we suggest you do the same! On episode 106, Natali and I sat down to discuss how to assess your assets and liabilities, and how to be appropriately leveraged in order to grow your portfolio.
9) You CAN Make Money with Low Cost Rental Properties – Interview with Robert Shemin
There are a lot of naysayers out there. You know the type: they spend every waking hour perusing internet forums, discouraging people from taking action. The problem is, the people that say you can't are usually the very people who have never even tried. And one thing those kinds of people love to say is, "You can't make money investing in low cost real estate!" That's why we brought millionaire real estate investor, Robert Shemin to the show to discuss how he made his fortune exclusively through low cost properties.
8) Don't Buy a House, Rent Instead
Most people pride themselves on owning their home. After all, it's a major component of the American Dream. But as mortgage rates and home prices continue to surge, it seems that owning your primary residence might not be the best use of your funds. On episode 198, I sat down to discuss the major reasons why you might want to rethink owning your own home.
7) How to Leverage Debt to Build Wealth – Interview with Robert Kiyosaki
All of us at Morris Invest did a little happy dance when this episode aired back in August! Apple even featured this one on the iTunes home page! Talk about a highlight of the year.. Robert Kiyosaki, author of Rich Dad Poor Dad appeared on the podcast to share his personal real estate strategy, what has changed since he published Rich Dad Poor Dad, and the importance of having the right team by your side.
6) How to Leave a Legacy and Build a Life of Positivity – Interview with Lee Cockerell
What does it take to run a successful business? There's not a magic formula, but a positive mindset goes a long way. On episode 206 Lee Cockerell, speaker, author and former Executive Vice President of Operations for the Walt Disney World Resort shared how you can create lasting success in your business by cultivating a mindset of positivity.
5) From Zero to 26 Properties in One Year – Interview with Jack Hoss and Josh Koth
One of our first-ever case study episodes highlighted the story of a new real estate investor who set a goal to replace his income from his photography business with passive income. Josh Koth's story was already one of my favorites, but since that initial interview, he's made incredible strides in his real estate career, including gaining a business partner and skyrocketing his portfolio!
4) Don't Fall in Love with Real Estate, Fall in Love with ROI
One of the main pieces of advice I give people is to not fall in love with real estate, and instead focus on return on investment. The reason why I have to constantly repeat this mantra is because it's really easy to fall into this trap! In fact, it just happened to me one weekend this fall. I almost abandoned my entire real estate philosophy! On episode 222, I discussed how I got an idyllic notion in my head, and eventually came back down to reality.
3) Getting to 17 Properties for Financial Freedom – Interview with Ember Pilati
I think we can all agree that the big wigs like Robert Kiyosaki and Robert Shemin are pretty fantastic. However, there's something powerful about hearing a relatable, real-life story. Reaching financial freedom is not some far-fetched goal. This is a real accomplishment that real people achieve every day by putting a plan into action. That's why I love sharing the stories of investors like Ember Pilati who are making their dreams happen.
2) 8 Tax Deductions for Real Estate Investors
My favorite tax accountant Tom Wheelwright likes to say, "if you're a real estate investor and you're paying taxes, then you're doing it wrong." One of the top benefits of real estate investing is the enormous overall implication on your tax burden. On episode 225, I shared eight deductions your tax advisor should be accounting for. I talked about expenses like travel, education, and much more. If you want to make sure you have all your bases covered in order to lower your taxes, you'll want to hear this episode!
1) A Conversation with a Millionaire Retired Landlord  
After I quit my day job earlier this year, our accounting team advised we pick up a few more rental properties before 2018 in order to mitigate our overall tax burden. Natali and I came across a deal unlike the bulk of our portfolio, and decided to pull the trigger. I walked away from the closing with a life lesson from a successful, but tired landlord. In episode 241, Natali and I sat down to discuss what we learned from this experience.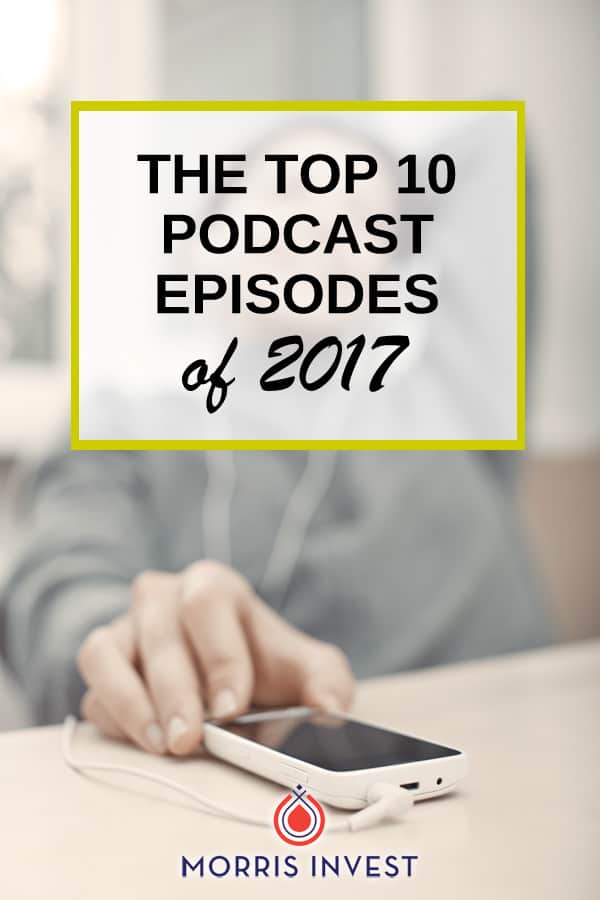 Ready To Build Passive Income Through Rental Real Estate?
Ready to talk about your goals? We're here to show you the tools and teach you the process to begin earning legacy wealth for you and your family.