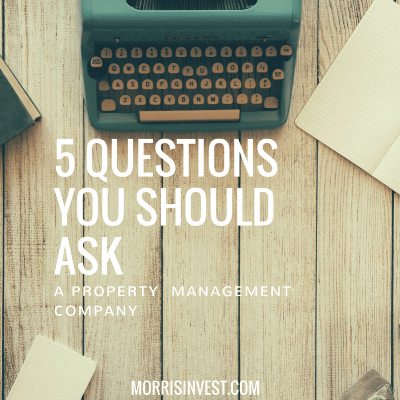 It's no secret that hiring a property management company will make your experience owning rental property simpler, more seamless, and most importantly, more passive! A skilled property management team can serve as an invaluable asset to your real estate business, but you'll want to determine that the team you've chosen is the right fit.
If you've decided to hire a property management company, here are five questions you should ask to make sure you've selected the right team for the job:
1. How do you screen your tenants?
This might seem like a minor procedure, but it's actually one of the most important roles your property management team will hold. You'll want to ensure they are able to place high quality tenants in your properties. Ask your property management team to walk you through their screening process. An effective team will conduct criminal background checks, verify employment, perform credit checks, and confirm previous rental history.
2. What percentage of monthly rent do you charge?
This is crucial—the amount you pay your property management team is coming directly out of your rental income. I'm happy to pay for a fantastic property management team that will take care of everything at my property, but it should be fair, reasonable price. I expect to pay around 10% of my monthly rent for a property management team.
3. What happens during an eviction?
This might be a scenario you avoid thinking about, but it does happen! Arm yourself with a property management team that can take care of every possible outcome. They should be able to go to court, file paper work on your behalf, and follow through on the eviction process. No part of that process is passive, so find a team you trust to represent you. It's also worth discussing what the eviction laws are in their area. Certain states are more landlord-friendly than others; know what you're getting into!
4. What happens during a tenant turnover?
Tenant turnovers are inevitable, so you'll want to confirm your property management team is prepared. On the podcast, we discussed how tenant turnovers work in our business, but this is something you absolutely must discuss with your property manager. What will they charge you for material such as paint and carpet? Will you be billed for the labor associated with a tenant turnover? How long should you expect your property to be vacant? These are all important questions to consider.
5. What is the vacancy rate in this city?
Especially when you're investing from out of state, chances are, you won't be familiar with the demographics. In terms of vacancy rates, I typically like to purchase properties in cities that have a vacancy rate somewhere between 4-6%, less than the national average. A well-informed property management team is hands-on in their community, and they should know the inner-workings of their city, including the vacancy rate.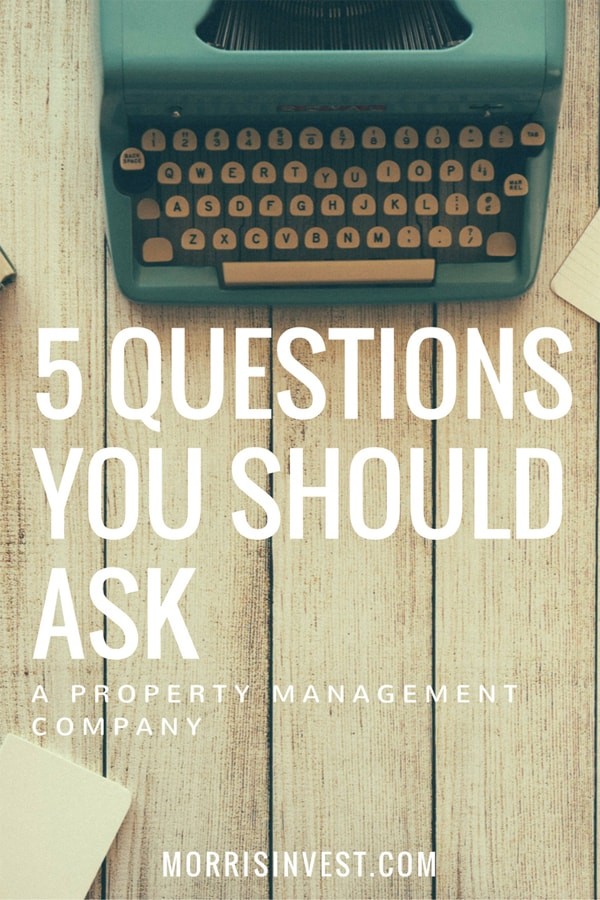 Be diligent in interviewing your property management team. Once you've employed an efficient and effective team, your investing experience will become a passive-income producing machine! Don't be afraid to ask questions, the right team will be glad to address your concerns.
If you're interested in learning more about how to generate a passive income through our turnkey company, simply click the button below to book a free call with our team. We're armed and ready to discuss your questions, concerns, and real estate goals. We look forward to hearing from you!
Ready To Build Passive Income Through Rental Real Estate?
Ready to talk about your goals? We're here to show you the tools and teach you the process to begin earning legacy wealth for you and your family.